News
Where Did The 'Empire' Cast Go?
Where Did The 'Empire' Cast Go?
The hip-hop series Empire was one of the most widely watched shows of the 2010s. Too bad its fleeting recognition couldn't rescue it from getting booted in 2020 during the peak of the COVID-19 pandemic. Empire came to a sudden unsatisfactory end in its 6th run.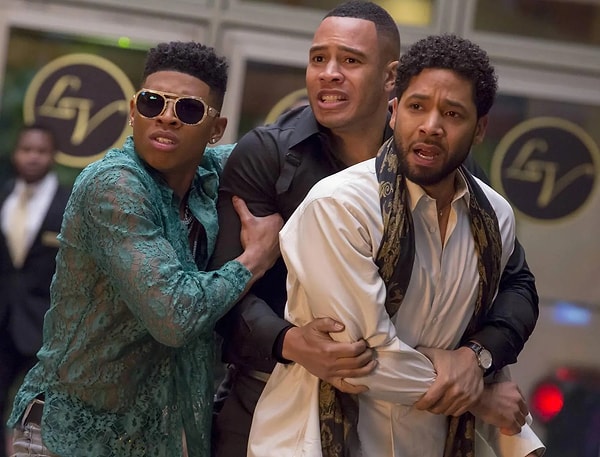 Empire's Cast
Throughout its 102 installments, various incredibly talented stars and renowned musical artists crowned the set of Empire. The main cast consisted of Terrence Howard and Taraji P. Henson portraying the estranged hip hop power couple Lucious Lyon and Cookie Lyon and Trai Byers, Jussie Smollett and Bryshere Y. Gray depicting their first, second and third-born sons, respectively, Andre Lyon, Jamal Lyon and Hakeem Lyon.
The show's supporting cast was rounded up by Andre Royo as Thirsty Rawlings, Lucious' sidekick and lawyer; Gabourey Sidibe as Becky, an executive assistant to Lucious; Serayah McNeill as Tiana Brown, Hakeem's on-again-off-again love interest; Kaitlin Doubleday as Rhonda Lyon, Andre's wife and Breze as Freda Gatz among others. 
Several performers who shaped Empire Entertainment have other projects in production but some faded into the background and have not been on screen since the drama series aired its finale on April 21 2020.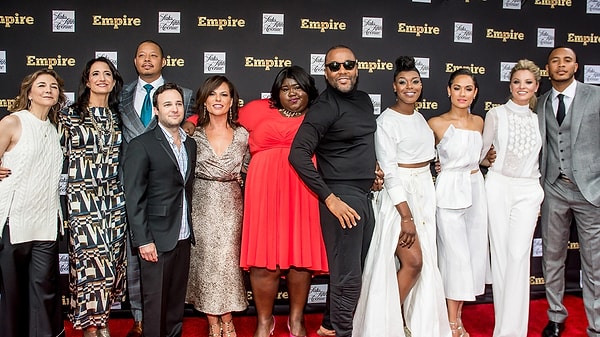 The award-winning 51-year-old actress recently appeared on-screen, serving as a host on the 2022 BET Awards on June 26. She also lent her voice as a member of the evil Vicious 6 to the new animation movie Minions: The Rise of Gru, which premiered on July 1. 
Catch Henson on the film as the animated character Belle Bottom alongside Jean-Claude Van Damme as Jean Clawed, Lucy Lawless as Nunchuck, Dolph Lundgren as Svengeance and Danny Trejo as Stronghold, members of the sextuple crew.
Henson still has a few goals to cross off her checklist, including casting a real-life villain on Marvel, but she is happy to be Belle Bottom for now.
Howard hasn't been on the big screen since Empire. However, he is expected to star in The Best Man spin-off that will hit NBC's streaming network Peacock soon (date unannounced). NBC revealed in February 2021 that they would produce a 10-episode dramedy show called The Best Man: Final Chapters based on the original 1999 film.
Howard will reportedly reunite with other cast members of the classic film, including Reginal Hall, Taye Diggs, Sanna Lathan, Melissa De Sousa, Harold Perrineau and Nia Long.
Married to Empire Co-star Grace Byers who went by Anika Calhoun, Byers starred as the lead character Boston in the drama history film, The 24th, which debuted the same year that saw Empire's end. The 24th is available on various streaming platforms, including Hulu, Prime Video and Starz. 
Bryer stars alongside other coming-of-age and renowned actors like Mykelti Williamson, Thomas Haden Church, Bashir Salahuddin, Aja Naomi King, Tosin Morohunfola, Mo McRae and Lorenzo Yearby.
The tall glass of handsomeness will also take to the screen in the upcoming film The Piano Lesson (premiere date unannounced) alongside Samuel L. Jackson, Ray Fischer, and John David Washington, among other amazing casts. 
It's a promising future for the 39-year-old.
Smollett's on-screen career has been on the rocks since his abrupt removal from Empire in 2019 due to his arrest over orchestrating a contrived homophobic and racist attack on himself in February of the same year.
He, however, made his directorial debut in the drama film B-Boy Blues which premiered in 2021. The film casts African American actors Thomas Mackie, Broderick Hunter, Brandee Evans, Timothy Richardson, Marquise Vilson and Jabari Redd and is available to watch on BET+.
The actor and hip-hop artist who goes by 'Yazz The Greatest' also hasn't been lucky on the big screen since Empire because of his assault scandals. 
In 2020, the 28-year-old was withheld by Arizona police following reported domestic violence against his wife. In 2021, Gray was charged with aggravated assault, domestic violence and disorderly conduct following the attack on his wife. He was sentenced to 10 days behind bars and three years' probation.
The 53-year-old actor is heading places, confirming that he would workshop the lead role in the landmark play 'Talk Radio'. The play tells the story of Barry Champlain, a radio talk show host from Cleveland, partially based on real-life Denver talker Alan Berg who was killed by a new-Nazi group, the Order, in 1984.
Royo is also involved in shooting the upcoming dramedy film Miles Away alongside Luis Guzmán, Noel Gugliemi, and Alberto Frezza, among other casts. You can catch the star in the TV shows Truth Be Told on Apple Tv+ and With Love on Prime Video, both released in 2021.
McNeill has earned a sweet spot as the lead in BET plus's original hit drama series, Kingdom Business which dropped on May 19 this year. She stars alongside Yolanda Adams, Michael Jai White, Michael Beach and Chaundre A Hall-Broomfield.  
So far, the show is off to a great start, with a Google Users score of 93% and 7.5/10 on IMDb.
Scroll Down for Comments and Reactions