News
Where Are Mary-Kate and Ashley Olsen Now?
Where Are Mary-Kate and Ashley Olsen Now?
Mary-Kate and Ashley Olsen are Hollywood sweethearts who dominated the industry in the 90s. The sisters, who are identical twins, were born on June 13th, 1986.
The now 36-year-old twins were introduced to the industry at nine months when they were babies. They appeared in the sitcom Full House, which aired on television from 1987-1995. On the set of that show, producers exchanged them between episodes due to work regulations. 
As they grew up, the twins starred in more TV shows and sitcoms, including All My Children, Sister Sister, and So Little Time, which earned Mary-Kate a Daytime Emmy Award nomination. They also appeared in films like New York Minute, Passport to Paris, and When in Rome. Between 2001 and 2002, they also had an ABC children's animated show called Mary-Kate and Ashley in Action,
Full House Cast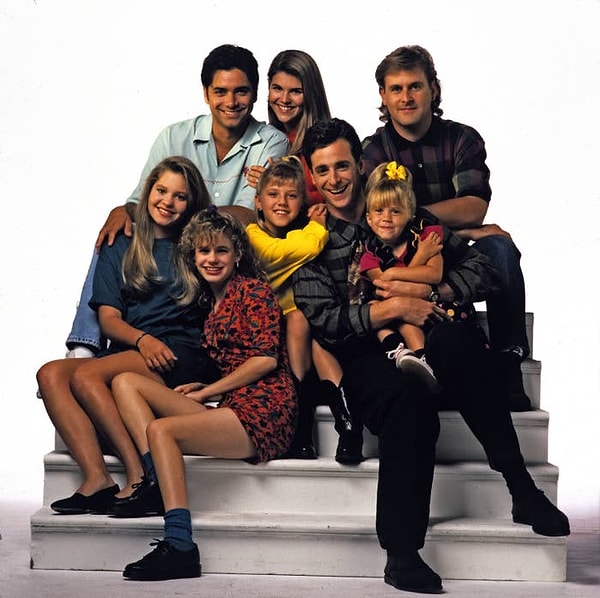 Mary-Kate and Ashley led a teenage revolution and were very popular among the preteen market between the late 1990s and early 2000s. Their influence extended beyond the movies and TV industry, and soon, they began to influence fashion choices. At the time, many tweens considered them among the most fashionable celebrities, and their fashion influence helped them sell clothes, shoes, purses, and makeup. At the height of the twins' popularity, they also influenced calendar and magazine sales.
In 1993, at 6, Mary-Kate and Ashley founded DualStar, an entertainment company through a partnership with Warner Bros and ABC. The twins took full control of the company when they turned 18, becoming joint CEOs. The company, at that time, had products distributed in over 3,000 stores in America and 5,300 stores across the globe.
Until 2000, Mary-Kate and Ashley operated the Mary-Kate & Ashley's Fun Club, where members could purchase merchandise featuring the pair. Each subscription came with a copy of Our Funzine, a fan club publication for Mary-Kate and Ashley which was only accessible through the club, as well as a catalog of souvenirs from which one could buy keychains, school folders, postcards, T-shirts, posters, baseball caps, and other items. Members also receive surprise presents like pictures with printed autographs and lyric sheets from time to time. Early in their career, they promoted the fan club at the start of any films that the twins starred in.
Olsen Twins Fan Club Merch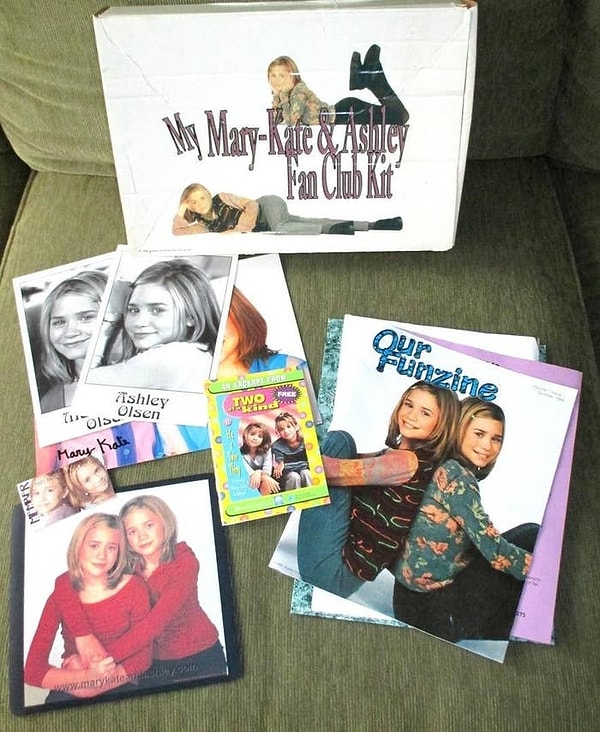 Inspired by a need to create the "perfect white shirt" for women, the twins cofounded The Row, a luxury fashion brand. The Row is named after Savile Row, a tailoring street in London. Interestingly, the sisters did not want their names associated with the brand. Rather, they wanted their pieces to speak for them. In addition to The Row, the twins own a lifestyle brand, Elizabeth and James, and StyleMint, a more affordable fashion line.
In 2012, the sisters announced their official retirement from acting, focusing on other parts of their lives and their budding careers in fashion.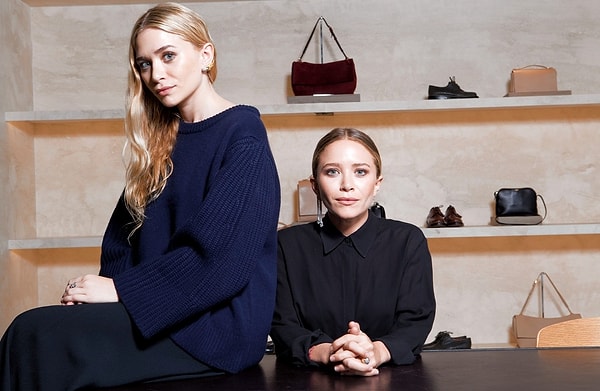 Keeping Up With The Olsen Twins
Mary-Kate and Ashley have long quit acting and now do things they are passionate about. However, the sisters also become incredibly private about their lives since they no longer need to maintain a public image. None of them have public social media accounts, and they do not shop online. However, The Row, their fashion brand, has a strong online presence.
Mary-Kate married Oliver Sarkozy, a French businessman, in November 2015, but the marriage ended in 2021. Besides fashion, Mary-Kate is also into horse riding and is now a professional equestrian. She competed at the 8th Longines Paris Eiffel Jumping event earlier this year. Ashley is currently dating an artist named Louis Eisner, and the pair has been together since 2017. The sisters have no children of their own.
Mary-Kate Horse Riding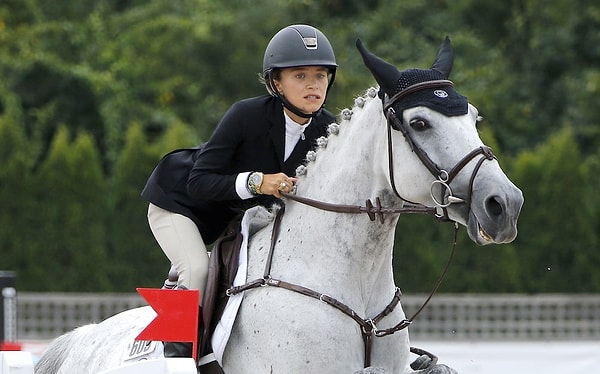 The Olsen sisters have been included on every Forbes top 100 Celebrities list since 2002. In 2017, they were also ranked as the eleventh richest women in entertainment, with a combined net worth of over $100 million. The same year, Forbes included the twins on their 30 Under 30: All-Star Alumni List.  
The sisters are currently the creative directors for the Italian fashion shoe brand Superga, a position they've held since 2011.
Scroll Down for Comments and Reactions