News
What is the Howie Mandel Tiktok Thing?
What is the Howie Mandel Tiktok Thing?
Howie Mandel posted the most shocking video on Tiktok! Circulating on social media is the disturbing news about a grotesque Tik Tok video of America's Got Talent judge and comedian, Howie Mandel. Over 9.9 million followers were left displeased after the comedian posted inappropriate content. 
Disclaimer: This article includes sensitive content that might be disturbing to some readers.
What Is Howie Mandel's Viral TikTok Video All About?
As the world battles against COVID-19, many people, including social media influencers and celebrities came across Tiktok to release stress and supplement entertainment to themselves. With over 9.9 million followers, Howie Mendel is also one of the celebrities that use the platform to keep in touch with his fans by posting Tiktok videos. Most of his Tiktok content tends to be reaction content but one of his videos went disturbingly viral afterward.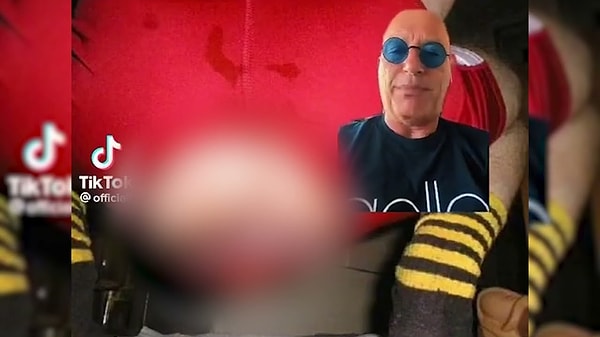 Howie Mandel has gained attention from many from being the host of Deal or No Deal to being one of the judges on America's Got Talent. As a public persona, no one ever expected that this guy would go far beyond hilarity. On July 8th, 2022, the comedian appeared on a tiktok video showing a rectal prolapse that he claimed was of his friend's.
While the netizens were shocked by his surprising content, Mandel continued the content sharing how it happened. He even asked whether the prolapse was related to COVID–19 and what to do about it, clearly oblivious to how he made his audience feel. At the speed of light, the video earned tons of shares reaching its viral point.
This video was posted on his account, officialhowiemandel' and reached almost 2.8 million views. It is believed that Mndel took it down himself after receiving all the backlash and negative reactions related to the video. The video was deleted, however, his disturbing content continues to circulate on different internet platforms. People were still puzzled why Howie Mandel posted it.
What is Prolapse in Howie Mandel's Post?
To give light to the viewers, what you have seen to be a gory image on the video of Howie Mandel is obviously not a condition to be laughed at. The video that Mandel referred to as his friend's condition is called Rectal Prolapse, a medical condition that occurs when the rectum muscles are so weak that it slides out of place.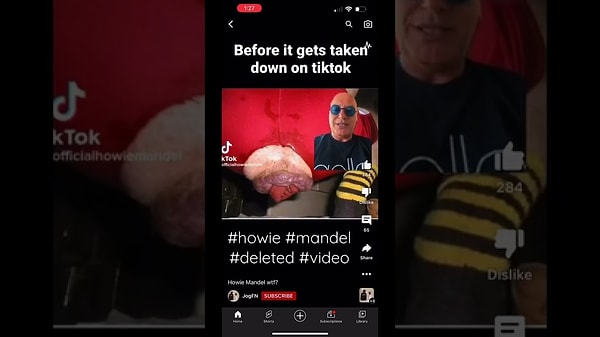 Rectal prolapse can be caused by constipation, damage from giving birth, pelvis, and low gastrointestinal tract dysfunctions. When Rectal prolapse happens, a large part of your intestine slips outside the end of the digestive tract. 
As a response to Howie's question about his friend's condition and its relation to COVID-19, the research found no confirmed evidence as to how the two conditions are related. However, medical practitioners explained many things that can increase the development of this prolapse including cystic fibrosis, anus surgery as a child, malnutrition, developmental deformities, and infections.
For this kind of condition, medical practitioners suggest professional care and surgery if the prolapse is on a severe level. Surgery involves removing a section of unnecessary large intestine or reattaching the rectum to the pelvic floor or sacrum.  Home treatments may also be applied for partial prolapse.
How did netizens react to Howie Mandel's Tiktok Video?
The video posted by Howie Mandel not only shocked its netizens but left trauma to some. Viewers cannot stop wondering what's running on Mandel's head as he decided to post such explicit content on Tiktok never minding the numbers of young audiences as his followers. Many were taken aback, sharing a rollercoaster of emotions on different social media platforms. With the number of shocked people on the internet, Mandel was trending on Twitter in Canada. Some viewers referred to the video as 'the worst video ever seen', while others found laughter at the distressing content.
The video created noise not just only on Tiktok but across different platforms. Although Mandel already took down the video, the video is still circulating around online platforms posted by some people who recorded it before it was deleted. Netizens are questioning how Tiktok allowed the explicit content to go out. Viewers pointed out that Tiktok failed to maintain its censorship as this video slipped through it.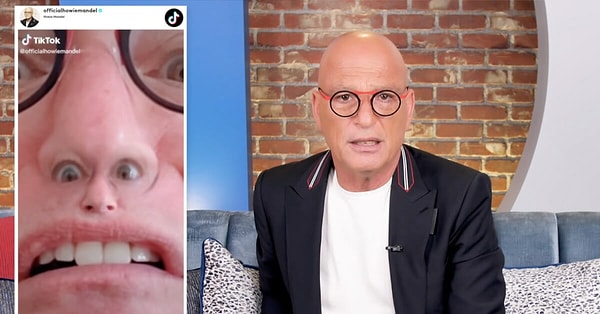 Howie Mandel's Response to his Own Viral Video
In a short time, the video went viral. Viewers are quick to comment on their distress on the actual video. The video took seven hours before it was finally taken down. However, people were still confused, demanding answers to their questions regarding the gruesome post of Mandel. 
 After taking down the video himself, Mandel seemed to not acknowledge the distressing post he made that became some of the netizen's nightmares. While netizens are waiting for some explanation, Mandel took the time to create some more videos like he never became a source of a ruckus. Following the viral video he deleted, Mandel continued sharing some more content showing hilarious filters he tried himself.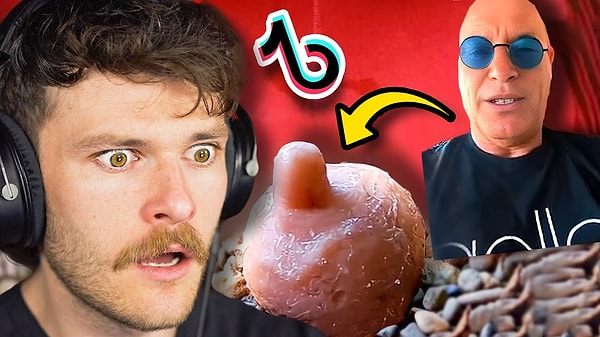 Mandel Claimed That the Viral Video was a Mistake
As the video continued to be the talk of the town, content creators cannot just shake the issue off. Howie Mandel made a guest on a popular Youtube podcast hosted by Ethan and Hila Klein, where he claimed that the video was in fact a wet cake and was not his friend's behind. 
Mandel openly admitted that the topic made him uncomfortable yet he took the time to finally make his point. The whole video was meant to be a joke and claimed to have no intention in making this viral video an intense case. However, the roaring netizens looked at Mandel's response as only a lame excuse for his irresponsibility.
Rebutting this statement, fans pointed out the clip where Mandel mentioned the name of his friends. With not all viewers buying his statement, Mandel officially made his statement. Whatever story is behind this viral video, Mandel's Tiktok video will surely be marked as one of the most shocking content the tiktokers had ever streamed.
Scroll Down for Comments and Reactions