News
What is Peacock's 'The Calling' Truly About?
What is Peacock's 'The Calling' Truly About?
The concept of a detective with supernatural abilities is one of the oldest tropes in crime drama TV shows. But a detective who relies on his faith to solve crimes is something else. That's what Peacock's new series, The Calling from Barry Levinson and David E. Kelley, tries to explore. 
The crime procedural drama premiered on November 10 2022, and it tells the tale of NYPD detective Avraham Avraham, a religious Jew who's guided by his faith to solve mysteries. 
If you like investigatory series, this could be the one for you but let's bog down into its details, including whether The Calling is worth watching.
Storyline
Based on a novel by D.A. Mishani centered on a Jewish detective Avraham Avraham "Avi', The Calling sees the titular character in the NYPD. While in the written version, Avraham is in Tel Aviv, the TV adaptation bases the character in New York.
Avraham's human perception is influenced by his religion, which impacts his uncovering the truth. Under the direction of spiritual principles, the police detective questions his humanity when his usual procedural investigation goes awry. 
While the plot sounds catchy, it makes one wonder whether religious principles are supernatural abilities or doesn't every believer seemingly possess some form of spiritual guidance.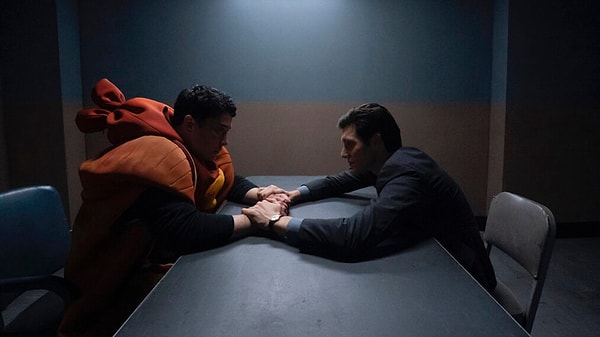 Cast
The Israeli-German actor Jeff Wilbusch portrays Avraham Avraham in the series. He may not be a common name in the TV industry, but he has been featured in well-known series and films such as Oslo, Bad Banks, Unorthodox and The Little Drummer Girl. 
The rest of the main cast includes Karen Robinson as Captain Kathleen Davies, Juliana Canfield as Janine Harris and Michael Mosley as Detective Earl Malzone. 
More supportive cast members are Noel Fischer, Charlie Besso, Tony Curran, Annabelle Dexter-Jones, Christopher Mann, Chris Sullivan, Stephanie Szostak, Steven Pasquale, Mattea Conforti and Constance Zimmer.
Episodes
The Calling's first season comprises eight episodes namely:
Episode 1: He's Gone

Episode 2: The Knowing 

Episode 3: The Horror 

Episode 4: The Break 

Episode 5: Shomer

Episode 6: The Pursuers

Episode 7: The Hand of the Diligent 

Episode 8: Blameless and Upright
Should You Watch or Skip 'The Calling'?
The Calling could be worth watching if you love crime drama shows. On the other hand, the fact that detective Avi's faith is depicted as a supernatural ability short circuits his character depth and makes religion a tool rather than a way of life, which could be offensive to some viewers. 
So, it depends on your standing in faith.
Scroll Down for Comments and Reactions