What is Adele's Net Worth andare Her Future Plans For Her Singing Career?
News
>
What is Adele's Net Worth andare Her Future Plans For Her Singing Career?
Adele is an English singer-songwriter who has become one of the best-selling musicians of our time.
Adele first gained fame for her remarkable vocals. She was born in England and was raised by a young, single mother in London. Since a young age, she has liked performing modern pop songs.
Adele established herself as one of the world's top musicians over a decade, earning distinctions such as being one of the best-selling artists in the world, three Guinness World Records, several Grammy and Brit Awards, and more.
As her career prospers, she must make big money in the biz; what is her current net worth, and what are her plans for her singing career? Find out more as you read in this article.
How Much is The Chart-Topping Queen Worth?
Adele Laurie Blue Adkins is her full name; she is consistently on top of her game!
The English singer unquestionably earned her iconic reputation over the past several years because of her talent and commitment to the music industry, including chart-topping songs like 'Rolling in the Deep,' 'Someone Like You,' and 'Easy On Me.' 
Her primary sources of wealth as one of the most well-known classics come from album sales, concert tours, accolades, and television appearances. Millions of albums by Adele have been sold globally.
Adele has done three concert tours as of writing, and they are the following:
An Evening with Adele in 2008–2009, 

Adele Live in 2011, and 

Adele Live in 2016–2017.
A total of a whopping $190 million has been made in gross income from the concert tours. Her earnings from the Adele Live 2016 concert tour were $55 million.
With her fame, her estimated net worth in 2022 is pumped to $220 million. Can you imagine how significant her worth is?
Adele's Assets
Since she is a big celebrity, of course, you can expect her to live a luxurious and extravagant lifestyle manifested through her assets such as real estate and car. Here are the following:
Real Estate
Adele's real estate holdings include a $3.5 million apartment in west London and two $14.2 million townhouses next to each other.
In Sussex, Adele purchased an 18th-century manor property for $4.9 million. The singer purchased a $6.9 million home in Kensington, West London, in 2012. 
A $6.1 million seaside home in Hove is another component of Adele's real estate empire. The Sun reported in 2014 that Adele reportedly spent $18,000 on an elaborate playhouse for Angelo that included turrets, electricity, and a balcony.
Car
Adele drives a $124,600 Porsche Cayenne 4x4. Additionally, she is reported to own a $98,000 Range Rover in Black.
Adele's Future Plans For Her Singing Career
Adele has stated that she wants to do something different following her Vegas residency.
Adele has stated that she wishes to complete her degree when she takes another hiatus from singing. The singer had intended to go to college to become a teacher, but her singing career derailed her educational goals. 
Adele wants to get back to her love of English after the success of her fourth album, 30, was released. The singer has also said she wants to try acting in the future.
The 34-year-old revealed during a fan Question-and-Answer in Los Angeles that she plans to study English Literature when her residency in Las Vegas, which begins next month, ends.
The musician even disclosed that she approached Baz Luhrman after watching his Elvis Presley movie however learned that he was considering retirement.
Adele's Unsung Literature Inspiration
Adele will soon be rolling deep in the books after revealing her intention to take a break from the music business to enhance her English Literature studies.
Adele has always been outspoken about her love of English literature and even attributes her early interest and inspiration to her school teacher, Ms. McDonald. 
In November, Adele played her brand-new music on 'An Audience With...' on ITV. The Grammy Award-winning singer allowed audience members to ask her questions, just like she did when fans watched her new music video.
When Thompson questioned Adele about a childhood favorite, she replied, 'I had a teacher at Chesnut Grove who taught me English. That was Ms. McDonald.'
Unplanned Path But Thriving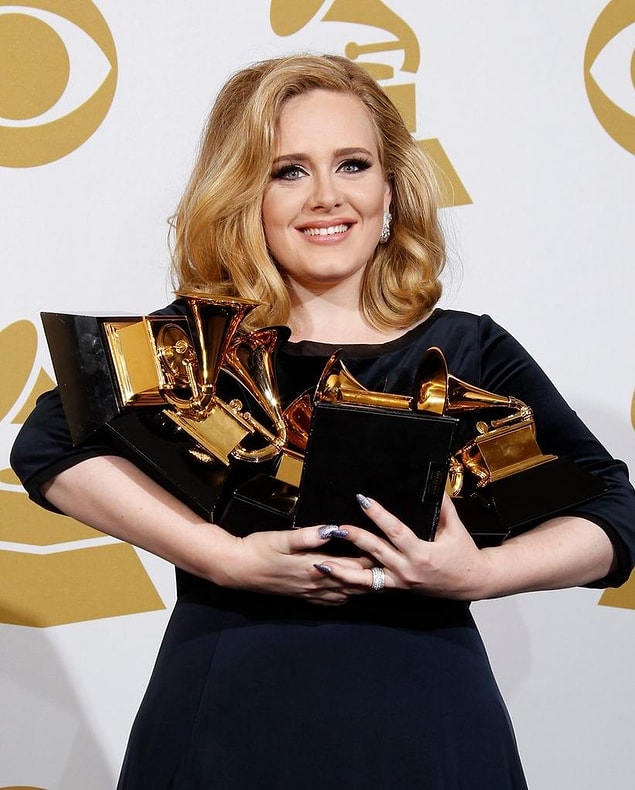 Although Adele has revealed that she did not initially plan on being a musician, she still thrived on her craft as she was awarded multiple recognitions as one of the best artists in the industry.
She has won:
12 Brit Awards

2 Ivor Novello Awards for Songwriter of the Year

An Academy Award

A Primetime Emmy Award

A Golden Globe Award

15 Grammy Awards

18 Billboard Music Awards

5 American Music Awards
Adele's Personal Life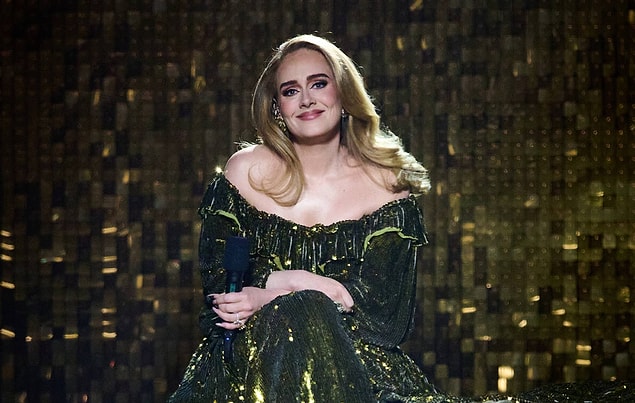 Adele said her life dramatically altered after her divorce when Oprah Winfrey interviewed her regarding it and how she managed to raise her children. 
She felt very sorry for herself and especially for her kid. She wrongly assumed she had taken anything from her son. 
She believed she was responsible for quitting complaining and constantly forming those patterns since she grew up in a broken family.
Adele's father relocated to Wales, started drinking, and had little involvement in her upbringing. Adele admitted in 2017 that she had no idea what a father was meant to do because she had never experienced it.
Adele said that she and her dad had made up during the previous three years. She played him her most recent CD before he passed away in May 2021.
In Summary
Adele Adkins is one of the greatest artists in the music industry and to think that she did not wish to be a singer in the first place means that she is just talented.
Her fans even support her intention to pursue what her heart was really into, teaching, as she has drawn inspiration from her unsung childhood hero, Mrs. McDonald.
The musician has received more than what she could ask for her talent in music, and now, she thinks it is best to repay what she owes her passion, and that is teaching. All the best, Adele!