News
WGA Strike Negotiations Near Potential Breakthrough as Studios Present 'Final Offer
WGA Strike Negotiations Near Potential Breakthrough as Studios Present 'Final Offer
In a promising turn of events, hopes for an end to the protracted Writers Guild of America (WGA) strike have soared during a weekend marked by intensive negotiations between the screenwriters' union and studio executives. The strike, which commenced in early May, has centered around critical issues such as residual pay and the usage of artificial intelligence (AI) in the entertainment industry. This industrial turmoil further escalated when the Screen Actors Guild (SAG-AFTRA) joined the WGA in its cause, effectively bringing significant sections of the film and television landscape to a standstill.
Amidst this backdrop, WGA negotiators have diligently spent the past four days in marathon negotiations. The weekend took an unexpected turn when studio representatives unveiled a 'best and final' offer on a Saturday night, subsequently fueling discussions the following day. As CNN reports, should an agreement be reached between the two parties, it would necessitate approval by WGA members before becoming legally binding.
In a jointly issued statement, the Writers Guild of America and the Alliance of Motion Picture and Television Producers (AMPTP) confirmed their recent bargaining sessions and their intention to continue discussions, marking a glimmer of hope for a resolution to this prolonged dispute.
Key Developments in the Writers Strike Negotiations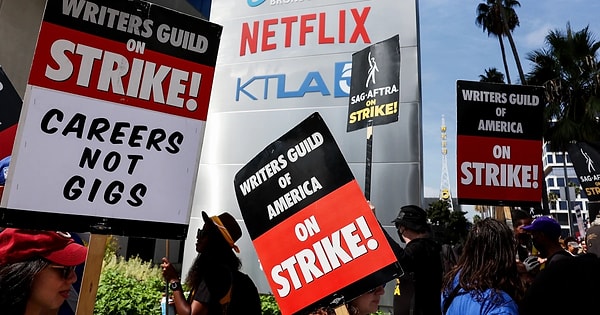 Optimism Amidst Challenges
Scroll Down for Comments and Reactions