News
Secret wall glitch discovered in Elden Ring
Secret wall glitch discovered in Elden Ring
Elden Ring players all over reddit are amazed over a suspicious glitch. According to user teristam, a wall in Volcano Manor reveals a room that belongs to Rya and Knight Bernhal after hitting it 50 times. Polygon mentioned that the walls in Volcano Manor do not shatter. Speculations show that after breaking the wall, there was no sound cue. Walls on the game respawn when the player continues to rest at a Site of Grace but this was not observed.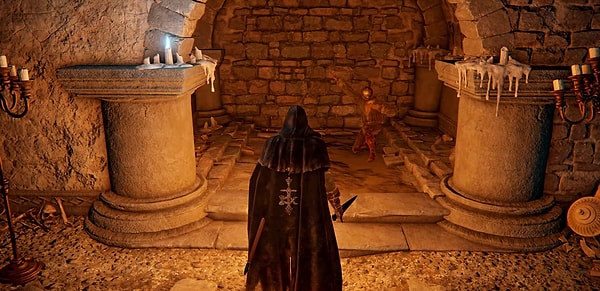 According to a tweet from GameSpot Gabe Gurwin, he was able to destroy the same wall after 45 swings. In addition to this, Sucker Punch Andrew Goldfarb added that there are other fake walls along the same tunnel which further proves that this was not just a simple one-off glitch. 
It is unknown why these walls are there. FromSoftware, developer of Elden Ring, released a new patch that fixed some issues with the game, additional quest phases, and removed a new NPC. There were also some weapon and ability nerfs.
However, there was no specific mention of the discovered fake walls. Various tweets have been included where the community did not appreciate the trolling of the game. Several players have been calling for this to be immediately fixed. Meanwhile, other players have expressed their excitement on finding more interesting glitches and secret doors.
Elden Ring is an open-world role playing game focused on explorations and combats. While this game had great reviews online, glitches are an inevitable developer's flaw that they are responsible to update. Although there is no evidence that these were intentional, there are a lot more unique features that this game has to offer.
Scroll Down for Comments and Reactions