News
Vintage Rock Band Buzzard Buzzard Buzzard Mostly Capture Throwback Thrills On 2022 Debut
Vintage Rock Band Buzzard Buzzard Buzzard Mostly Capture Throwback Thrills On 2022 Debut
While there are many great debut album every year, some are in the category of 'interesting while still needing to hone their songwriting.' The new band Buzzard Buzzard Buzzard fits directly in this category, drawing from vintage influences of the '70s and the '70s-influenced indie rock bands from the '90s. Here's the lowdown on Buzzard Buzzard Buzzard's debut album, Backhand Deals.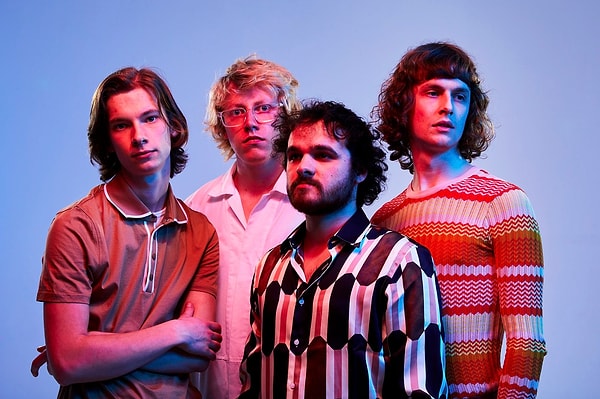 Drawing primarily from the Elton John era of bombastic piano-driven songwriter sound, the fuzzy guitars and bouncy rhythms put Buzzard Buzzard Buzzard firmly in the 90s-inspired indie category. Lead-off song 'New Age Millennial Magic' goes full '60s psychedelia, not quite clean enough to be classic pop and not dirty enough to be pushing the envelope. The Welsh band certainly gets points for making many tracks from Backhand Deals single-worthy, but things often don't quite connect. Regardless, the songwriters clearly need extra time to find their own sound, as the wearing the influences on their sleeve can get a bit mushy as to which group they are stealing from.
The Verdict on 'Backhand Deals'
Buzzard Buzzard Buzzard are no doubt a talented group, and their producer/frontman/songwriter Tom Rees deserves credit for making the sound pretty much just right. If he can hold his own in the songwriting department remains to be seen, especially with other recent bands like The Struts doing everything here a bit better than Buzzard Buzzard Buzzard. When things lock in, like the glam of the single 'Good Day,' Rees' band can be exciting. But sustaining an album requires more than just a nice sound. We'll circle back when Buzzard Buzzard Buzzard has a few more songs to care about beyond their track duration.
Rating: 6/10
★★★★★★☆☆☆☆
Tracklist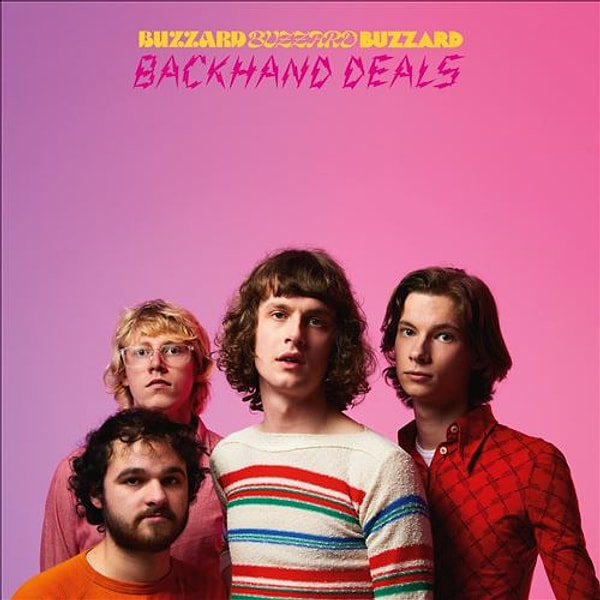 Scroll Down for Comments and Reactions