News
tWitch Boss, Ray Liotta, James Caan & More Amazing Actors We've Lost in 2022 & Their On-Screen Conquests
tWitch Boss, Ray Liotta, James Caan & More Amazing Actors We've Lost in 2022 & Their On-Screen Conquests
it's never easy coming to terms with the fact that we'll never get to see our favorite stars on TV again, especially if they shaped our days of old. 
Sadly, death is inevitable as it is a fact of life. Lucky for our A-listers, they have a legacy of films and TV shows which we remember fondly. 
Here's our list of some film and TV celebrities who passed away in 2022, along with their finest works. 
Note that we've sorted the list according to popularity ranking and so in case we miss one or two beloved icons, feel free to include them in the comment section.
Actors We Lost In 2022 | Celebrity Deaths in 2022
10. Mike Hagerty (1954-2022)
The jolly demeanour of Mike Hagerty succumbed to an undisclosed cause on May 5, 2022. 
He recently featured in HBO's comedy-drama series Somebody Somewhere, which launched on January 16, 2022.
He had a recurring part in the popular sitcom Friends as Mr Treeger. His other notable performances are seen in the series Brooklyn Nine-Nine, Mob City, Lucky Louie, The Home Court, and The George Carlin Show.
You can also watch Hagerty in the films Inspector Gadget (1999), Nothing in Common (1986), All-Stars (2014), Helicopter Mom (2014), and Break Up (1998) among others.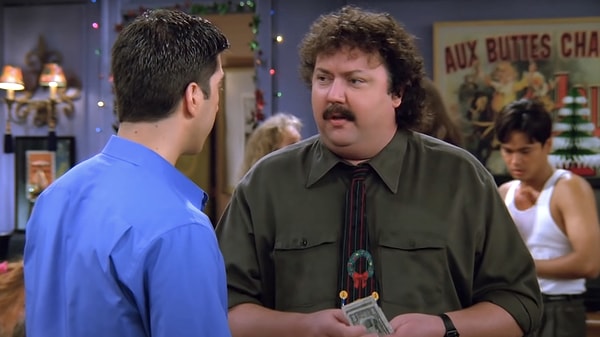 9. David Warner (1941-2022)
The veteran English actor David Warner succumbed to cancer-related conditions on July 24, 2022. The gangly character had his film breakthrough with the eccentric movie Morgan! (1966).
He is acclaimed for playing dynamic characters, taking on sympathetic to poignant roles. He has delivered admirable presentations in villainous roles like Jack the Ripper in Time After Time (1979), the malicious whiz in Time Bandits (1983), doctor evil in Mr North (1988) and corrupt cop in Titanic (1994).
His most notable TV credits include Inside No. 9, Ripper Street, Star Trek: The Next Generation, Dinosaurs, Doctor Who, Wallander and Midsomer Murders.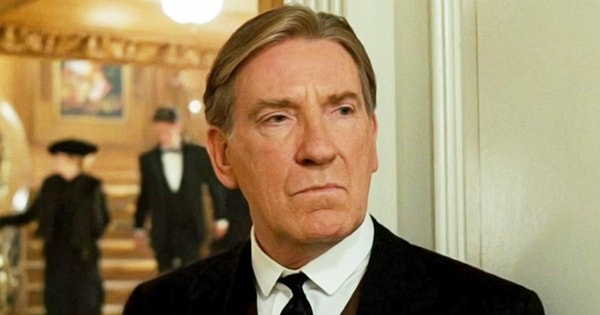 8. Robbie Coltrane (1950-2022)
Popularly known as Hagrid in the Harry Potter franchise, Robbie Coltrane died on October 14, 2022, from health complications such as obesity, sepsis, heart block, Type 2 Diabetes and lower respiratory tract infection. 
His laudable performance in J.K. Rowling's fantasy film adaptation brought joy to millions of millennials for a decade. 
Aside from that, Coltrane has basked in the glory of his successful acting career since the 1980s. His renowned projects include Alfresco (1983- 1984), Cracker (1993- 2006), and The Comic Strip Presents (1982-2012).
He has also starred in the films Great Expectations (2012), Effie Gray (2014), Brave (2012) and The Gruffalo films (2009 & 2011).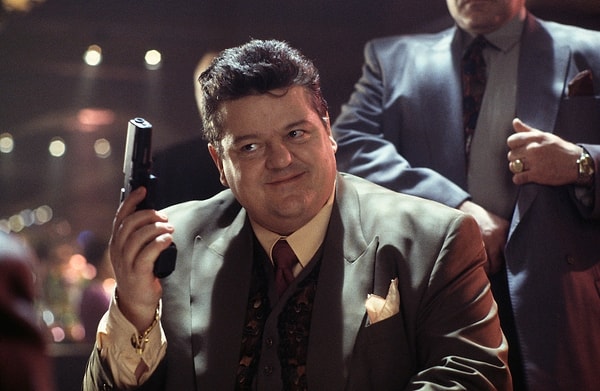 7. Anne Heche (1969-2022)
Anne Heche succumbed to burn injuries a week after being involved in a fiery car crash on August 5, 2022.
Her acting journey began in the soap opera Another World (1987-1991), for which she earned a Daytime Emmy Award. 
Afterwards, she took up high-profile roles in Volcano (1997), I Know What You Did Last Summer (1997) and Six Days, Seven Nights (1998). 
Since the beginning of the aughts, Heche took a step back from acting to concentrate on directing. But she did appear in films such as John Q (2001), Spread (2009), My Friend Dahmer (2017), Girl Fight (2011), Catfight (2016), That's What She Said (2012), The Vanished (2020), Girl in Room 13 (2022) and What Remains (2022).
6. James Caan (1940-2022)
The Godfather actor was a talented performer more than capable of pulling heartstrings as he was of cracking some bones. He passed away on July 6, 2022. Though we've not seen much of James Caan since the 2010s, the enigmatic star has enjoyed a fulfilling silver-screen career that dates back to the 1960s.
Who can forget his tear-prompting show in the critically acclaimed movie Brain's Song (1971)? Or his praise-worthy appearance in Stephen King's Misery (1990) alongside Kathy Bates. The legend also paired with the songbird Barbra Streisand in Funny Lady (1975). 
Enough of his veneration. More of Caan's projects worth watching include Elf (2003), Honeymoon in Vegas (1992), El Dorado (1966), The Gambler (1974) and Kiss Me Goodbye (1982).
5. Sonya Eddy (1967-2022)
Sonya Eddy recently died on December 19, 2022, from non-emergency surgical complications. 
The General Hospital star is known for appearing in many TV shows, including this year's miniseries The Last Days of Ptolemy Grey, Black Jesus, Those Who Can't, Fresh Off the Boat, Legit, The Middle, Burning Hollywood, ER, Joan of Arcadia, Primetime Glick, The Invisible Man, The Drew Carey Show, Married… with Children, Beverly Hills, 90210, Seinfeld etc.
4. Philip Baker Hall (1931-2022)
Recognized for his brusque voice and dismal attitude, Philip Baker Hall died on June 12, 2022. He rose to fame with the films Boogie Nights (1997), Hard Eight (1996) and Magnolia (1999).
Since the 1980s, Philip Baker has enjoyed a successful acting career, featuring in films such as the Rush Hour franchise (1998-2001), Bruce Almighty (2003), Duck (2005), The Truman Show (1998) and 50/50 (2011).
He is also known for his prolific performance on television with Cheers, Seinfeld, Modern Family and The West Wing.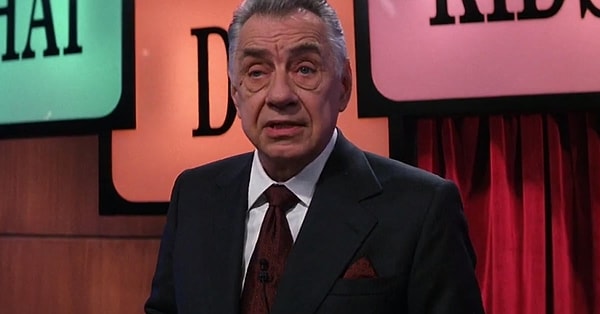 3. Ray Liotta (1954-2022)
The Primetime Emmy-Award-winning champion is known for his knack for psychopathic roles, masqueraded by a collected face. 
The celebrated actor succumbed on May 26, 2022, while shooting the film Dangerous Waters. 
He played roles in the oldie films Goodfellas (1990), Field of Dreams (1989), Something Wild (1986), Corrina, Corrina (1994) among others. He also had guest starring roles in the films John Q (2002), Hannibal (2001), Unlawful Entry (1992), Cop Land (1997), and Bee Movie (2007). 
His guest appearance in the medical drama series ER won him an Emmy in 2004. Liotta recently appeared in Apple TV Plus's drama miniseries Black Bird.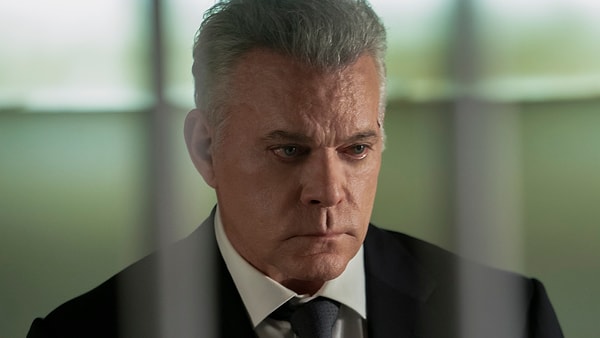 2. Charlbi Dean (1990-2022)
The upcoming actress suddenly died on August 29, 2022, in Manhattan, New York, from bacterial sepsis.
She recently featured in the comedy-drama film Triangle of Sadness alongside Woody Harrelson, Harris Dickinson, Dolly De Leon, and Vicki Berlin among others. 
She is best known for starring in the Spud film franchise (2010-2013), the superhero drama TV show Black Lightning (2018), Don't Sleep (2017), Death Race 3: Inferno (2013), Blood in the Water (2016) and An Interview with God (2017).
1. Stephen "tWitch" Boss (1982-2022)
The 40-year-old dancing sensation died on December 13, 2022, of suicide. News of his death shocked and grieved many, including those who worked with him on the dance competition show So You Think Can Dance and Ellen DeGeneres, with who tWitch formerly worked with as a DJ.
tWitch Boss's recent film project is the Christmas dance special, The Hip Hop Nutcracker (2022), where he starred alongside his wife Allison Holker, Caché Melvin and SYTYCD alums Comfort Fedoke and Du-Shant "Fik-shun". 
The public dance figure is famous for the films Hairspray (2007), Step Up 3D (2010), Step Up Revolution (2012), Step Up All In (2014) and Magic Mike XXL (2015).
Honorary Mentions
Here are more celebratory mentions and their acclaimed TV accomplishments:
Bob Saget (1956-2022)- Daniel's Gotta Die (2022); Fuller House (2022)

Kirstie Alley (1951-2022)- Cheers (1987-1993)

Louie Anderson (1953-2022)- Coming to America (1988)

William Hurt (1950-2022)- Broadcast News (1987)

Angela Lansbury (1925-2022)- Murder, She Wrote (1984-1996)
Scroll Down for Comments and Reactions