News
Trisha Paytas Net Worth: How Rich is The YouTube Star?
Trisha Paytas Net Worth: How Rich is The YouTube Star?
YouTube is known as one of the best platforms on the internet to earn money.
A YouTuber and singer from the United States, Trisha Paytas is famous for her YouTube channel, which features a wide range of content, including lifestyle vlogs, music videos, and mukbangs. As of today, she has a vast number of subscribers, with a count of approximately 5 million and 1 billion lifetime views of her YouTube videos.
Frenemies was co-hosted by her and her fellow YouTuber, Ethan Klein. Paytas has also worked as a solo artist, putting out a number of albums and singles and making appearances in movies and TV shows.
With those enormous amounts of views, it just simply means that she also generated a massive amount of income from her YouTube channel. Thus, how much is her actual net worth?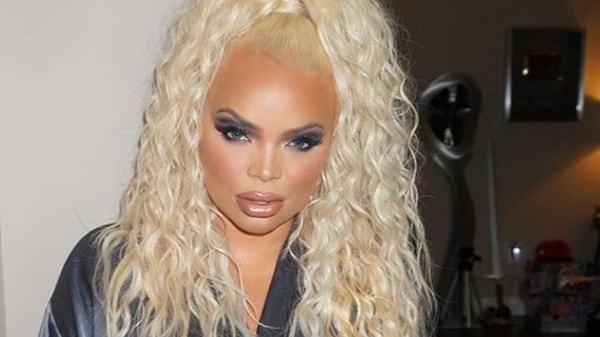 Early Life
Trisha Paytas was born into this world by her parents on May 8, 1988, in Riverside, California. She spent her childhood days in Illinois along with her maternal mother, younger half-sister, and older brother. When Paytas was 15 years old, she moved back to California from Illinois and enrolled in an online Catholic school. She returned to Illinois at the age of 16 to live with her mother while attending Pecatonica High School.
YouTube Career
2006–2012: Beginnings on YouTube
After going to Los Angeles to pursue his dream to be an actress, Paytas first started to do professional lingerie modeling. To make ends meet, she also worked as a stripper and an escort. She made multiple television appearances, notably on Who Wants to Be a Superhero and The Greg Behrendt Show. Additionally, she attempted and failed to break the record for the fastest talker on Guinness World Records Unleashed.
Paytas entered YouTube in 2007. Although Paytas, who loved film director Quentin Tarantino, had planned for it to be a tribute to him, he soon turned his focus to other types of videos. On her channel, Paytas primarily provides advice on love, beauty, and fashion.
In 2010, Paytas portrayed a self-described tanning addict who was conscious of the dangers and risks of skin cancers developing through her YouTube video titled 'My Strange Addiction.' Also, Paytas made appearances in a number of music videos by different musicians, including The All-American Rejects, Amy Winehouse, and Eminem.
MORNING ROUTINE 2016 | TRISHA PAYTAS
2013–2017: Online Success and Music Releases
In order to gain more attention and views, Paytas created a number of trolling videos between 2013 and 2017. She told Business Insider that she did this by 'dumbing herself down.' Videos alleging that dogs lack the intellect or that she was supporting Mitt Romney, the 2012 Republican presidential nominee, were involved. Paytas started uploading popular mukbang sessions and eating challenge films in 2014. Along with her mother, Paytas participated in a game show called 'Celebrity Name Game' in September 2014.
She released the music video for 'Fat Chicks' in 2015, and it was featured in publications like Business Insider, The Huffington Post, and Cosmopolitan. Her EP Daddy Issues made the Billboard Top Heatseekers albums list in 2016.
In 2017, Paytas entered the Celebrity Big Brother 20 house. She participated in the show for 11 days before leaving and started to make disparaging remarks about the other candidates, including allegations of drug use.
2018–present: Concert Tour and Frenemies
Paytas embarked on her own headline tour in 2019 named 'The Heartbreak Tour' to promote her songs.
In September 2020, Paytas and fellow YouTuber Ethan Klein debuted the Frenemies YouTube podcast. In the episode, recent changes in the social media landscape were discussed. Paytas and Klein co-hosted the show from June 2021 until Paytas left Frenemies and it ended.
By joining the website OnlyFans in 2021, Paytas broadened the extent of her social media activity.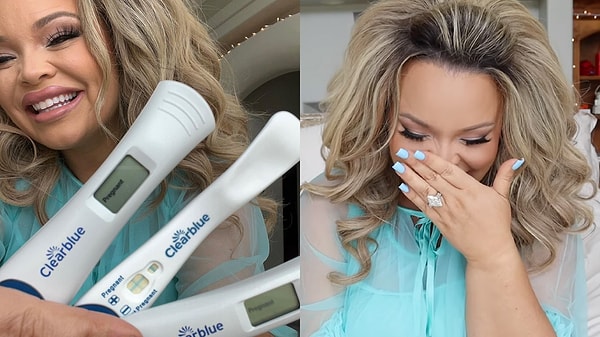 Trisha's Personal Life
Paytas has had a number of well-known, protracted unions in the past. From 2017 until 2019, she was dating American YouTuber, Jason Nash. She began dating Israeli artist Moses Hacmon in 2020. They got married in 2021 after becoming engaged that same year. Paytas made the announcement that she was expecting her first child with Hacmon in February 2022. 
She had previously been told by her medical professionals that she would not be able to conceive naturally. In September 2022, Paytas gave birth to a daughter, whom she named Malibu Barbie. Paytas addressed online rumors that she had already given birth and that the child was the reincarnation of Queen Elizabeth II in the same month. Paytas has identified herself throughout her life with a variety of identities.
Paytas has struggled with his mental health as a result of being diagnosed with a borderline personality disorder. An appearance on the H3 Podcast revealed that Paytas had previously struggled with substance abuse and had overdosed on methamphetamine. Paytas also admitted that she became substantially addicted to the prescription medications that were given to her.
In October 2019, Paytas came out as a trans man online; however, she vehemently denied wanting to change her pronouns. She was chastised for this since she had earlier, allegedly in fun, referred to herself as a chicken nugget. When she came out as transgender in 2019, she said in a March 2021 interview that she 'didn't have the vocabulary to articulate it at the time.' Paytas reaffirmed her non-binary identity in a video that she shared on her primary YouTube channel in April 2021. In the video, she discussed her earlier gender confusion. She began using the pronouns 'she' and 'they' after that.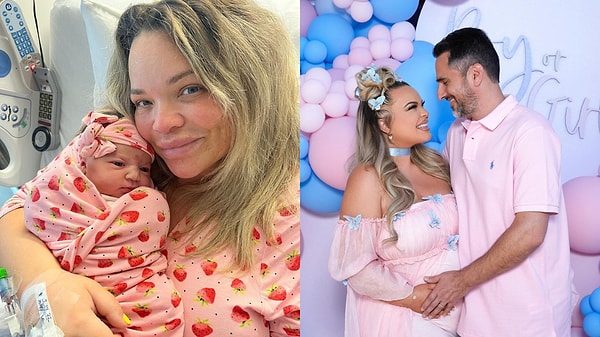 Trisha Paytas Net Worth
Knowing that her YouTube videos gained 1 billion views overall and the albums she released became hits, there is no doubt that she was able to amass a pile of riches. She claimed to make the most of their money through their YouTube channel, but she also made a sizable amount via brand deals and sponsorships. Trisha is reportedly one of Only Fans' highest-paid employees. OnlyFans offers pornographic membership services, and she is said to make as much as $1 million dollars every month from the platform, which adds to her current net worth of $10 million dollars.
She reportedly spent a portion of her wealth on real estate properties and bought a $3.1 million mansion in January 2021.
Scroll Down for Comments and Reactions