News
This was Ashton Kutcher's Lead Romantic Comedy Role Before 'Your Place or Mine'
This was Ashton Kutcher's Lead Romantic Comedy Role Before 'Your Place or Mine'
Ashton Kutcher and Reese Witherspoon caused quite a stir during the LA premiere of their new Netflix romantic comedy film Your Place or Mine last Thursday. 
Throngs of cheering squads paraded outside the Regency Village Theater to have a moment with these celebrated rom-com stars who portrayed besties turned lovers Debbie and Peter in the flick. 
But since the movie's glossy red-carpet premiere, a stream of netizens has taken to social media to comment about the combo's stiff shots. According to commentators, the actors lacked zero chemistry as they posed for public shots on January 30 and February 2. 
Even Kutcher's wife, Mila Kunis, called out the two for seeming so awkward on the red carpet as if photoshopped together. 
Here are some hilarious shots: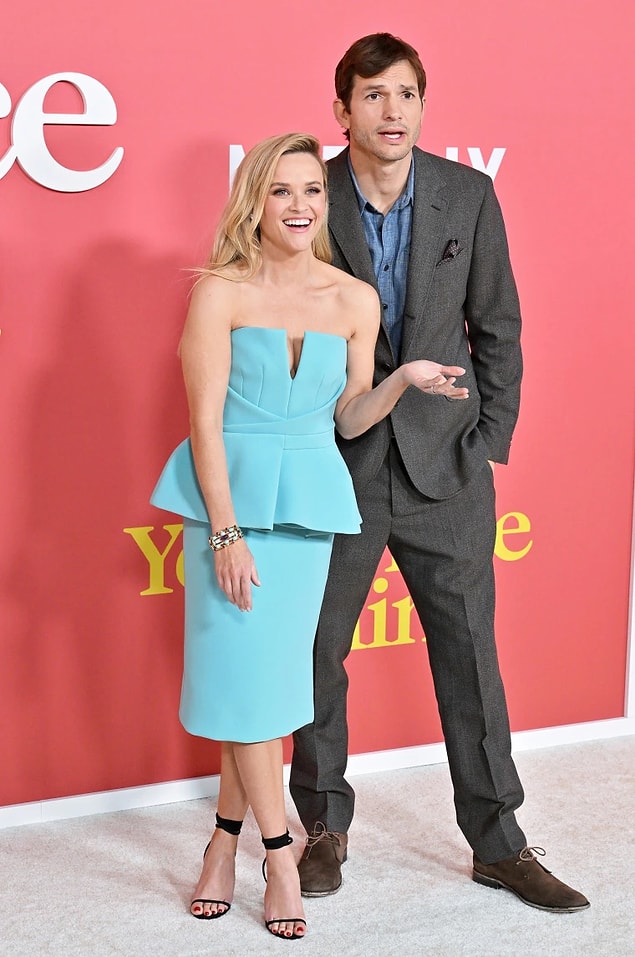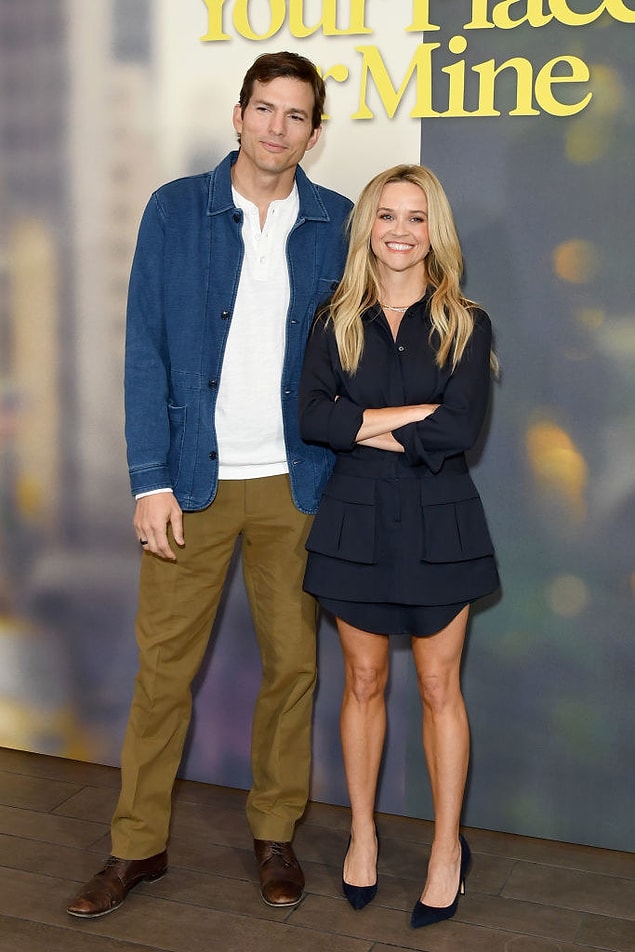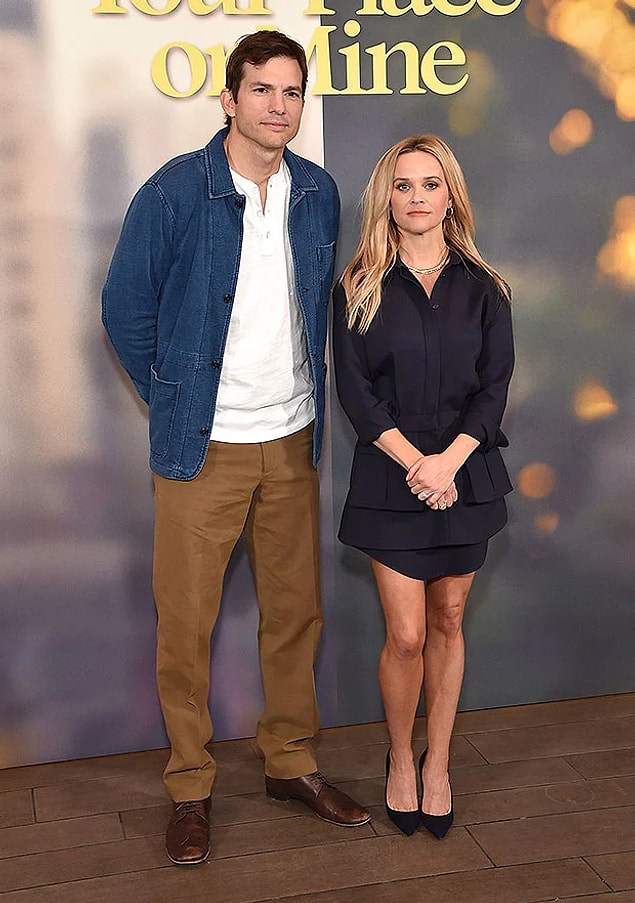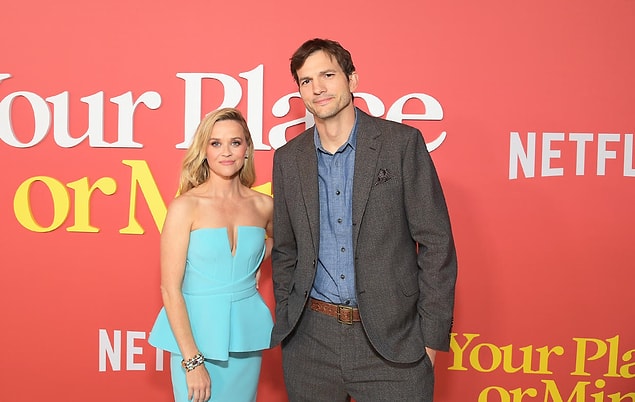 What was Ashton Kutcher's Last Major Rom-Com Film Before 'Your Place or Mine'?
Aside from that, Ashton Kutcher, on talking about his experience working on Your Place or Mine, revealed that he had not done a rom-com project since 2011 when he appeared in No Strings Attached alongside Natalie Portman. 
Kutcher was also part of the star-studded ensemble cast in New Year's Eve besides Zac Efron, Michelle Pfeiffer, Sarah Jessica Parker, Halle Berry, Jessica Biel, Katherine Heigl, Robert De Niro, Josh Duhamel, Hillary Swank and many others. 
But our attention for today is No Strings Attached, where Kutcher had his last lead role in a rom-com flick before his 12-year hiatus. That's something to remind yourself about, fresh off Your Place or Mine.
'No Strings Attached' (2011)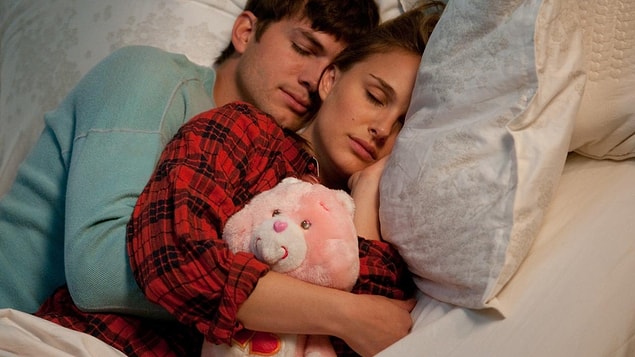 'New Year's Eve' (2011)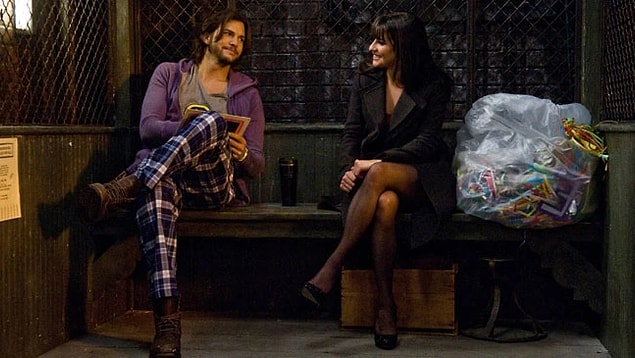 'No Strings Attached' Premise
The raunchy romantic comedy film sees Ashton playing the role of Adam, a sweet-natured low-level executive assistant, while Portman is Emma, a commitment-phobe medical resident. Though the two met at a high-school summer camp, it wasn't until 15 years later that they hooked up. 
Convinced that her career and personal life hardly allow romantic relationships, Emma prefers to keep things casual with Adam. But his charms and affectionate personality manage to woo her in the end. 
The lead duo's performance is backed up by a large ensemble cast consisting of Jake Johnson (Tag), Greta Gerwig (Little Women), Lake Bell (No Escape), Mindy Kaling (The 40 Year Old Virgin), Kevin Kline (Wild Wild West), Olivia Thirlby (The Wedding Ringer), Ben Lawson (The Way We Weren't), Ophelia Lovibond (The Autopsy of Jane Doe), Cary Elwes (Robinhood: Men in Tights) and the hip-hop artist Ludacris.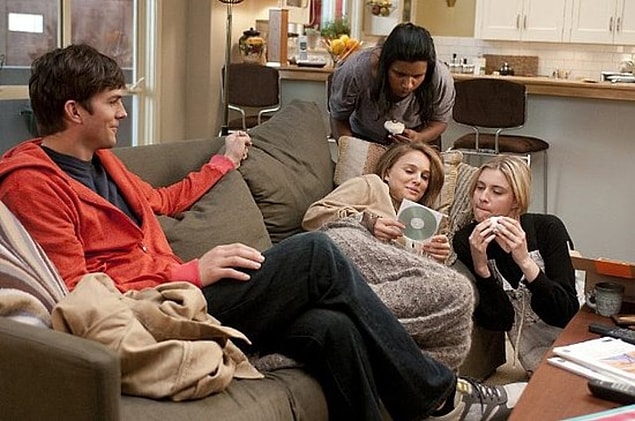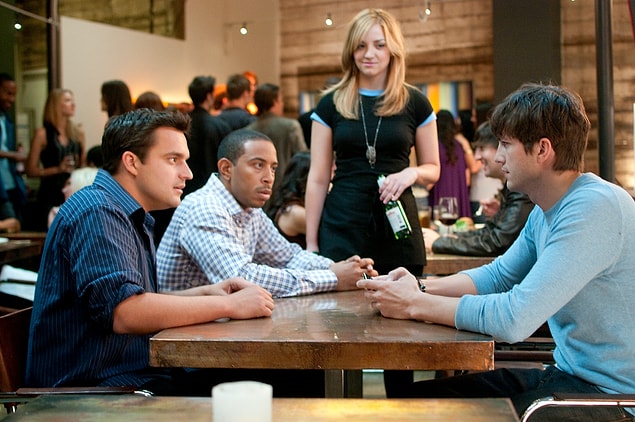 Did Ashton Kutcher and Natalie Portman Have Chemistry on 'No Strings Attached'?
According to some critics, Kutcher and Portman's on-screen chemistry seemed forced, with the former lurking in the shadows of Portman's robustfull portrayal. 
Karina Mitchell (CBS News) stated, 'Kutcher is less strong, coming off as a sidekick going along for the ride.'
Where to Watch 'No Strings Attached'
No Strings Attached is available for your viewing pleasure on Paramount+ under subscription. 
You can also rent/buy via Apple TV, Prime Video or Vudu.
Scroll Down for Comments and Reactions