News
'The Sex Lives of College Girls' Season Two: Plot, Trailer, Release Date & More Details
'The Sex Lives of College Girls' Season Two: Plot, Trailer, Release Date & More Details
It's been a year since the first season of The Sex Lives of College Girls launched its first season. 
The sex comedy and teen drama has garnered remarkable scores over the past year, with a 7.8 out of 10-star rating on IMDb, 97% on Rotten Tomatoes with a 75% average audience score and a 72% score on TV Guide. 
No wonder the show received its second season renewal soon after HBO Max launched the first installment.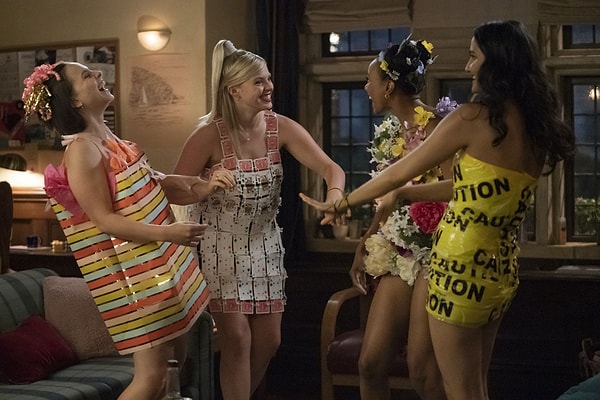 About 'The Sex Lives of College Girls' Season Two
The Sex Lives of College Girls centers on four college roomies, Kimberly, Bela, Leighton, and Whitney, as they sail through the ups and downs of college life- messy relationships, wild parties, shirt-lived plans, campus crushes, and more.
The Sex Lives of College Girls, season one completed with Kimberly struggling with academic issues for the first time while Kimberly encountered harsh consequences for cheating on her Economics mid-term test. The former has been working part-time to raise her school fees, being left with less time to study. 
The upcoming season will see Kimberly and her plan to raise $42,000 to resume her education. Kimberly comes up with crazy ideas to raise cash from purposed accidents to selling feet images while her friends support her significantly. Other scenes see Whitney struggling with uncertainties surrounding her relationship with Canaan. Jackson is set to return to Essex after two years at a party school.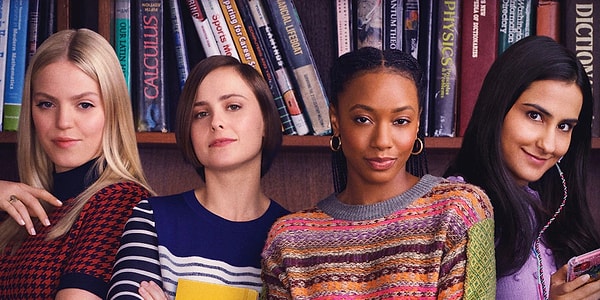 Trailer
HBO Max's official trailer for the upcoming season starts with the girls welcoming the viewers. It proceeds with scenes from the Winter Underland party as the girls savor over the shirtless Jackson. 
The girls are astonished by Bela's sex-positive, female-power strip show. Evidently, the college girls cannot ignore the guy next door-Jackson, alongside other hiccups of college life.
Creators and Cast
The Sex Lives of College Girls is created by Justin Noble and Mindy Kaling, who also serve as the chief producers alongside David G. Green, Matt Warburton, Charlie Grandy, and Howard Klein. 
The series stars Mitchell Slaggert (Jackson), Alyah C. Scott (Whitney), Reneé Rapp (Leighton), Amrit Kaur (Bela), and Pauline Chalamet (Kimberly). 
Other characters include Renika Williams (Willow), Lolo Spencer (Jocelyn), Mekki Leeper (Eric), Chris Meyers (Canaan), and Ilia I. Paulino (Lila).
Debut Date
The second season of The Sex Lives of College Girls will land on Thursday, November 17th, via HBO Max. 
You can watch the official trailer as you wait for the big deal.
Scroll Down for Comments and Reactions