News
The Real Love Boat: Where to Watch and Everything We Know About The Romantic Reality Show
The Real Love Boat: Where to Watch and Everything We Know About The Romantic Reality Show
Set sail with CBS' new dating reality series, The Real Love Boat.
Where to Stream The Real Love Boat
As time goes by, reality shows are on a trend and we can now witness the new dating reality series of CBS' entitled, The Real Love Boat. The show will play tonight and it will be a great romantic adventure for the players and also a reality show will not be good if drama isn't included. The Real Love Boat will stream tonight on CBS' and if it's not showing on your local cable television, it will be streamed live on Paramount+. The reality romantic tv show is set to premiere on Wednesday, October 6, 2022 9:00 P.M ET on CBS' network and or Paramount+.
The Real Love Boat Crew Members
The captain of the ship is Paulo Arrigo, who has been a member of the ship since 1996; the bartender is Ezra Freeman, who joined the ship in 2019, and the cruise director is Matt Mitcham, who joined in 2008.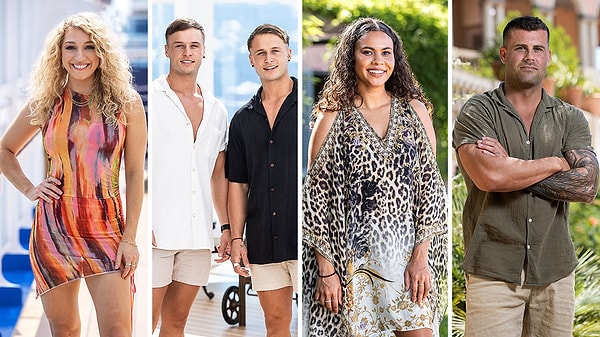 Meet The Contestants
To prove that this show is highly effective and can be proven true, let's use the cruise director, Matt Mitcham, as an example, since he met his wife while boarding the ship. To prove to us more that this show is a legitimate way to look for a partner, here is a list of contestants. There are 12 contestants all in all, 5 girls and 8 boys. First on the list is Alisa Shah, a 24-year-old woman who grew up in San Diego, California.
Brett De Laura is a 36-year-old man who came from Dana Point, California. Brooke Whit, a 34-year-old single woman who came from Los Angeles, California. Daniel Cooper, 25 years old and from Atlanta, Georgia, Emily Stone, 24 years old, who came from Colgate, Wisconsin. Forest Jones, 30 years old, came from Houston, Texas.
Jordan Malanan is 26 years old and grew up in Windsor, Ontario. Martty Hassett is a 33-year-old man who grew up in Charlotte, New York City. Michael Gonzales, a 35-year-old man, grew up in New York City and Los Angeles, California. Nathan Kroger, 24 years old and from Cincinnati, Ohio, Nicole Wong is a 28-year-old woman who grew up in Vancouver, British Columbia. Lastly, Shea-Lynn Noyes, a 28-year-old woman from Toronto, Ontario.
The Real Love Boat Episodes
The Real Love Boat is set to sail with its first episode tonight entitled, 'We're Expecting You.' This is where the contestants will perform well in their respective talent presentations in the first round of the series after they travel around the beautiful city of Barcelona in Spain. The women will choose their partners for tonight and will stay on board the ship, while the others who don't have a partner will be left off at the port and their love hunting expeditions will end right after they set foot in the port.
'The Real Love Boat' First Look Teaser Trailer | New Series Wednesday October 5
Scroll Down for Comments and Reactions