News
'The Owl House' Season Three is Now Streaming on Disney Channel
'The Owl House' Season Three is Now Streaming on Disney Channel
Disney Channel has been one of the streaming platforms that has successfully promoted animation content for years. The nearly forty years old streamer recently released the third season of The Owl House, which is believed to mark the end of the animation series. 
The Owl House launched its first season in January 2020 and the second in June 2021, receiving plenty of positive reviews and critics. The series has gained an 8.3/10-star rating on IMDb and a 92% average audience score on Rotten Tomatoes. 
Season three was renewed in June 2021, starting production soon after, and it's finally here with us sooner than imagined.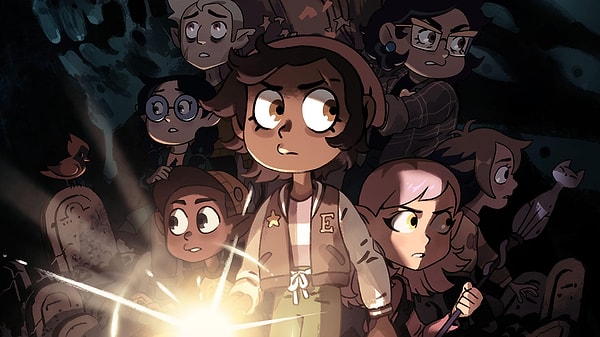 About 'The Owl House'
The Owl House follows a teenage girl Luz Noceda who accidentally lands in the evil world where she encounters Eda and King, the witches. Luz's new world triggers her into a desire to become a witch as she learns from Eda and her sidekick, King. Luz bonds with other witches across the demon globe but later returns to her human world as the second season ends. 
Disney Channel's preview showcases all the details of The Owl House season three, with Luz sharing her dream to be good at something and how she thought she could be a witch after finding the demon world. 
Luz also shares her readiness to explore new adventures and challenges as she plans to return to the demon world. The trailer also glimpses the return of Luz's witch friends, Amity, Hunter, Willow, and Gus; the upcoming season has plenty in store for the fans.
The Show Creators and Cast
Dana Terrace created The Owl House with Tyler Chen and Ricky Cometa as the directors. Terrace also chiefly produces alongside Wade Wisinski and Stephen Sandoval as producers; Disney Television Animation is the production company behind The Owl House's success. 
The above team incorporated different characters and voices to make The Owl House, including Sarah-Nicole Robles (Luz Noceda), Wendie Malick (Eda), Alex Hirsch (King), Mae Whitman (Amity), Tati Gabrielle, and Avi Roque. Other characters include Fryda Wolff, Elizabeth Grullon, Michaela Dietz, Isaac R. Brown, and Zeno Robinson.
Where to watch 'The Owl House' Season Three
The third season of The Owl House is available for streaming on Disney Channel, with three special episodes running for 44 minutes each. 
The other seasons are also available in the streamer. Disney Channel charges $8 monthly for the ads-free streaming option.
Scroll Down for Comments and Reactions