News
The MCU Just Got Even More Incredible – Now You Can Watch the Eternals on Disney+
The MCU Just Got Even More Incredible – Now You Can Watch the Eternals on Disney+
The MCU has gotten so big that even the Eternals had to wait a long time in line for their movie. The film was released into theaters on November 6 after months of teasing teasers and trailers — and now it's finally available on Disney+ for everyone to enjoy!
The film's big draw is Angelina Jolie, who stars as Thena, one of the Eternals.
Thanks to special effects makeup and motion-capture technology, Jolie went through a physical transformation to play the character.
She's joined by Richard Madden (Game of Thrones) as Ikaris and Kumail Nanjiani (Silicon Valley) as Kingo. There are plenty more impressive names in the cast list, including Salma Hayek, Brian Tyree Henry, Lia McHugh, and Don Lee.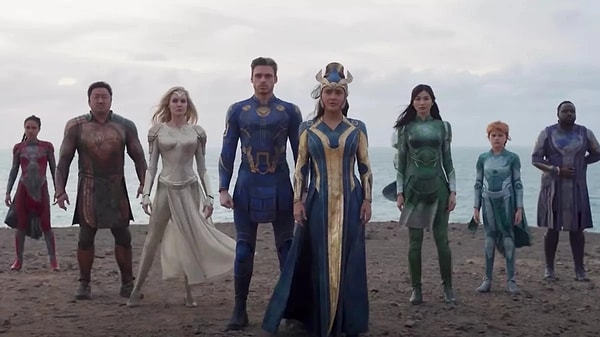 Although some MCU stalwarts pop up in cameos, no prior knowledge of the series is necessary to enjoy this sci-fi fantasy adventure.
As we've all come to find out, Marvel has a penchant for making movies that are based on comic books. With the release of Eternals, Marvel continues to expand its roster of comic book films with a new set of superheroes and villains, who first appeared in comics back in the 70s.
Something about Eternals captured viewers' attention and made them eager to watch it — probably because it's one of the few MCU films that doesn't involve any Avengers or Guardians of the Galaxy . . . or even Thanos.
The brilliant thing about Marvel movies is that they always leave you wanting more. So, tune in now to watch Eternals on Disney+!
Scroll Down for Comments and Reactions