The Intriguing Premise of Peacock's 'They/Them' Barely Sustains Its Many Flaws
News
>
The Intriguing Premise of Peacock's 'They/Them' Barely Sustains Its Many Flaws
If you're looking for a brand-new horror movie to stream, you might want to think twice about your choice. Despite a premise that sounds thrilling on paper, They/Them will prove to be a disappointing missed opportunity in the eyes of most viewers. Kevin Bacon and an array of young queer actors couldn't save it; the directorial debut of acclaimed screenwriter John Logan misses the mark on nearly every front!
Plot of 'They/Them'
A gay conversion camp purports to turn young, confused queer kids into their 'true' selves, the people they really want to be. But, of course, we all know why they're really there. Also, a serial killer begins stalking the camp and murdering the counseling staff.
Cast
Kevin Bacon

Theo Germaine

Anna Chlumsky

Quei Tann

Austin Crute

Monique Kim

Anna Lore

Cooper Koch
Critics on 'They/Them'
They/Them is named after the gender pronouns of the main character of the group, a transgender teen named Jordan. That's about as deep of insight you'll get on the innerworkings of real trans people - the rest is shameless copy-and-paste dialogue that you have seen in countless other pictures. Abominable horror cliches (and there are many present) are tolerable and even welcome to some, but caricatures of gay American teens in such a seemingly progressive premise can't be seen as anything other than exploitative.
If representation (i.e. the presence of gay people) is enough for viewers, then consider this movie a success. If you want any sense of the thoughts, emotion, problems, solutions, or a shred of applicable context on the struggles of gay youths, this contrived mess will not satisfy.
Rating: 3/10
★★★☆☆☆☆☆☆☆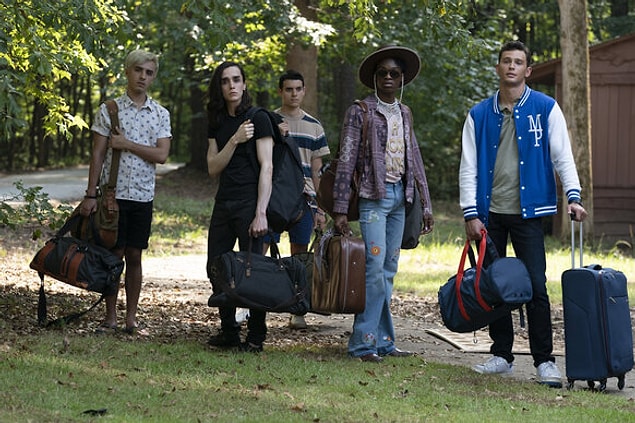 Where To Watch 'They/Them'
They/Them can be found only on Peacock at the moment. I can say with 100% certainty that most other gay-focused films that you could think of to stream will be better than this one. You have been warned!