'The Idol': Troye Sivan's Epic Journey Before Landing A Role on HBO's Upcoming Series
The LGBTQ+ actor, singer and YouTuber Troye Sivan secured himself a sweet spot on HBO's upcoming series The Idol after a relatively long break from the screen. 
The Idol is a drama series crafted by Euphoria's Sam Levinson, the famous music artist Abel Tesfaye, 'The Weeknd" and Reza Fahim. It narrates the tale of a self-help expert and the leader of a 21st-century cult who entangles a disgruntled pop singer. 
The Weeknd, Fahim and Levinson serve as the show's executive producers, together with Kevin Turen, Aaron L. Gilbert, Ashley Levinson (Sam Levinson's wife) and Joseph Epstein. 
Troye Sivan echoes his experience in the upcoming drama series, including his journey since his acting debut as a 13-year-old.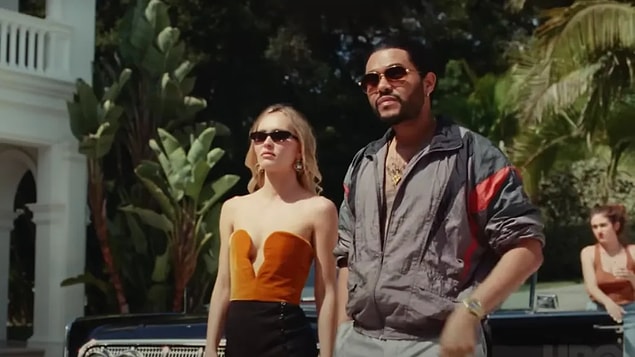 Troye Sivan Started Acting at 13 Years Old
Sivan's young face might be unrecognizable in the movie X-Men Origins: Wolverine (2009). Sivan gave a brief but legendary performance as the young Logan/Wolverine in the film.
The songwriter and YouTube personality landed the role at 13 with no acting experience and performed exemplary, given the part called for emotional intensity, which Sivan pulled off flawlessly.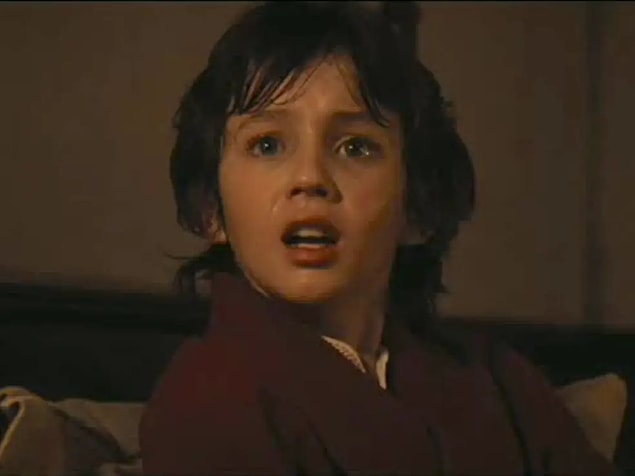 Sivan's Acting Journey
After starring alongside renowned figures like Hugh Jackman, Ryan Reynolds, Live Schreiber, Taylor Kitsch, Lynn Collins and Will.i.am in the 2009 film, Sivan later featured in the South African comedy trilogy Spud as the titular character John 'Spud' Milton. 
He appeared alongside acting legend John Cleese in Spud (2010), Spud 2: The Madness Continues (2013) and Spud 3: Learning to Fly (2014).
Though the franchise performed incredibly and received favorable reviews, Sivan has since disclosed his slight shame for them.
He revealed in W Magazine, 'It feels like awkward home videos of yourself as a kid. I'm not saying that I'm not proud of them or anything, but when I watch myself in X-Men, where I starred for 10 minutes as a kid, I don't recognize myself. It's like looking through an old photo album. I look back with sentiments but I feel like it wasn't me.'
In 2018, Sivan was featured in the biographical film Boy Erased, based on Garrard Conley's 2016 memoir of the same title. He starred alongside acting greats Nicole Kidman, Russell Crowe, Joel Edgerton, Xavier Dolan and Lucas Hedges. 
The star's most recent project is the comedy-drama film Three Months, which premiered on February 23 this year. He landed the leading role of Caleb, a teenage boy, who was exposed to HIV on the eve of his high school graduation and is forced to wait three months for the test results that seal his fate.
Troye Sivan's Role on 'The Idol'
The Idol focuses on a female pop singer Jocelyn starring Lily-Rose Depp, who undergoes a nervous breakdown setting her back in her career. She continues to push through and finds herself involved romantically with Tedros starring Weeknd, a mysterious club owner in L.A. who is also a cult leader.
Sivan is one of the show's main cast as Jocelyn's close friend. He is joined by South Korean pop star Jennie Kim in her acting debut, Debby Ryan of Insatiable, Rachel Sennott (Bodies Bodies Bodies), Suzanna Son of Red Rocket as Chloe, Canadian actor Dan Levy and Gypsy's Melanie Liburd as Jenna.
Hank Azaria, a brilliant voice actor in the long-running animated sitcom The Simpsons, rounds up the cast together with Elizabeth Berkley, best known for her role as Nomi Malone in the 1995 eccentric film Showgirls.
The Idol also features Anne Heche, who sadly passed away on August 11 2022, during the show's production.
Troye Sivan Shares His Experience on 'The Idol'
The 27-year-old actor told W Magazine that he's having the best time on the show. 'I think because filming has taken a long time and it's been consistent I feel like I could really do this. And it's not just because I'm able but also because I enjoy it. I'm having such a great time, and the quality of every single element of the show is so inspiring to watch.'
He further shared, 'This is a dream project so I didn't want to get in my own way and psych myself out. That was something I had to get over. Apart from that, being surrounded by talented co-stars, it's like, 'Okay s***, this is sink or swim. This is your moment.''
When Will 'The Idol' Premiere?
The Idol is scheduled to debut its first season on HBO Max on an undisclosed date in 2023, with six episodes. 
You're gonna have to sit tight till then, folks! The good news is HBO and The Weeknd have been dropping glimpses of the show in short teaser clips. So far, three teasers are out, and you can watch them below as you wait for the series premiere.