News
"The focus of [No Man's Sky] 4.0 is our Switch release," According to Sean Murray
"The focus of [No Man's Sky] 4.0 is our Switch release," According to Sean Murray
In a tweet posted by Sean Murray, the founder and current managing director of Hello Games, which is the studio behind the popular action-adventure survival game, No Man's Sky, the game's 4.0 version will be focusing mainly on the Switch release. He said that "Switch is a real labour of love for us, and the whole team is fully focused on delivering that technical mini miracle".
You can read his full tweet below:
No Man's Sky 4.0 Switch Release Will Come With the Endurance Update
Fans of the action-packed game are probably happy as it will finally have its Switch port, and understandably so. The game was first released way back in 2016 for Windows and PlayStation 4. It received an Xbox One port in 2018 and was released for the Xbox Series X and Series S consoles and PlayStation 5 in 2020.
But the greater news is that they're in for more treats as the official Switch launch of No man's Sky will also feature the well-received "Endurance" update, which was released last July on Xbox, PC, and PlayStation.
According to the game's official website, the update "introduc[ed] deeper and more varied freighter base building, including exterior platforms and catwalks; enhanced nebulae and deep space storms; fleets of organic frigates; and so much more!"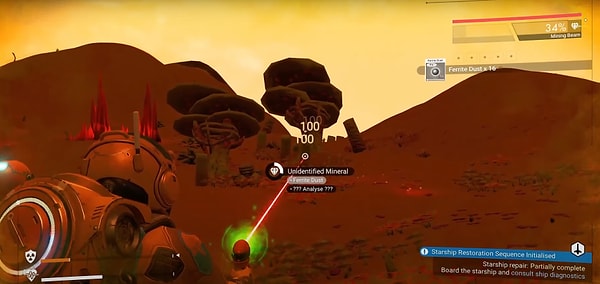 The Game's Switch Port Will Only Feature a Single-Player Experience (For Now)
Unfortunately, with all the good news there's also a piece of single bad news. According to the official website, the Switch release of No Man's Sky will not include any multiplayer feature.
"No Man's Sky Switch Edition will launch as a single-player experience. As an award-winning live service game, the Switch Edition will continue to benefit from ongoing development post launch."
However, whether this is a permanent thing or will be updated in the future to include multiplayer features is still up in the air. The official release of No Man's Sky on the Nintendo Switch is on 7th October 2022.
Scroll Down for Comments and Reactions