News
The Best Horror Movies Available On Amazon Prime Right Now
The Best Horror Movies Available On Amazon Prime Right Now
Knock on the door at your leisure; we've come to bring you a terrifying pleasure.
Flushed by a lot of scary movies but don't know what to choose? Or maybe you're tired of having different titles with similar plots? Then scroll no more, for Prime Video is here with its ultimate collection of horror films that will surely strike fear in all of your veins. These horror movies will make you sleep with a knife under your pillow, which is not a bad idea, especially after the anxiety you'll get from watching them.
You don't have to invest an endless amount of scrolls and hours of research because we will be the ones to separate the quality from the trash. Now, get your popcorn and a blanket to hold on to. Ready or not, here comes the spooky fun!
My Best Friend's Exorcism (2022)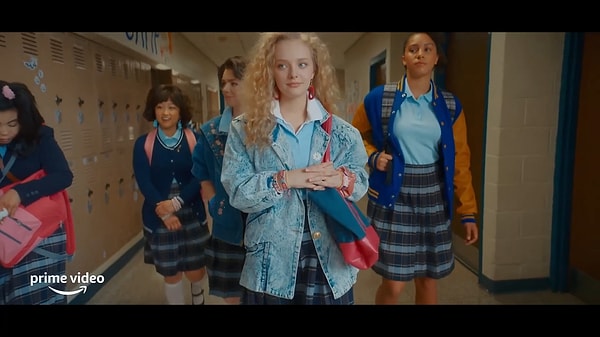 Following the two best friends, Abby, played by Elsie Fisher, and Amiah Miller as Gretchen, My Best Friend's Exorcism is a mix of fear and laughter. At first, a typical high school student struggles until supernatural content abounds after they visit a cabin of spookiness in the woods and play Ouija board there. Then comes the horrific plot: Gretchen is possessed, and it's up to her best friend Abby to save her. And because this movie waves a horror-comedy flag, tune in and have a bit of a spook and a fill of merrymaking.
Candyman (2021)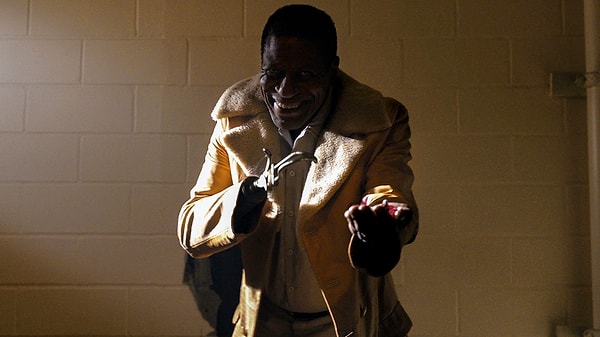 A supernatural slasher film grounded in a narrative of America's racist history. It follows a story of a homeless man with a hook giving candies to children he met on the streets. After being accused of putting razor blades on the candies given to a white girl, the story began to take its twists and turns. A legend says that if you mention 'Candyman' five times in front of the mirror, a spirit will appear and will gladly murder the summoner. This movie is sure to have a lot of deep and suspenseful thrills that will definitely make modern audiences think twice before trying spooky stuff.
The Vast Night (2019)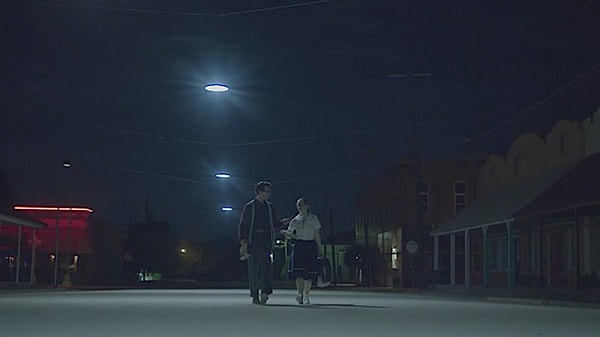 During a big high school basketball game in the 1950s in New Mexico, a radio DJ (played by Jake Horowitz) and a switchboard operator (Sierra McCormick) investigate a peculiar sound coming through their radio. This indie sci-fi film's every turn delivers pleasant surprises with the promise that the premise could go wrong in every possible way. If you're looking for something that will keep you awake, The Vast of Night is a film that will surely terrorize you. This claim is supported as it has been listed as one of the most promising films of 2020.
Vivarium (2019)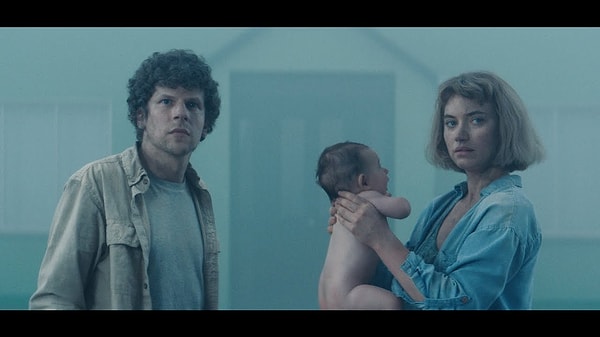 This film is a house hunt gone wrong for a couple, starring Imogen Poots and Jesse Eisenberg, on their search for their first ever humble abode. However, their quest lured and trapped them in a maze-like neighborhood packed with identical houses and a terror that no one would ever want to experience. With no road leading out, a nightmare baby showed up, terrorizing the escapers. Along with the hellish journey, the film is seasoned with more thrills as it embraces the terribly cruel misery of being stuck, with indifference to nature's life cycle. Vivarium is a science fiction thriller film, and if you are into films like The Twilight Zone, then this terror-packed movie is made for you.
Suspiria (2018)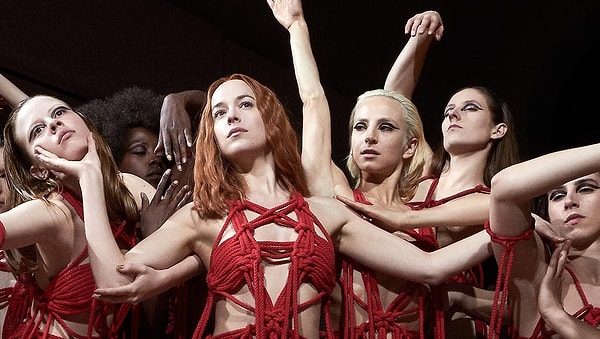 This is a classic horror movie with strong magical darkness and an interesting mix of supernatural and psychological tension. Suspiria shows off an artistic form of violence pulled from unknown rituals of ancient times. It involves dancing, art, and horror, which human spirits come to play with. The film's sensuality and artistry are the final touches that give you a real-life sense of witchcraft and a horrifying satisfaction that is both deep and scary at all times.
The Wailing (2016)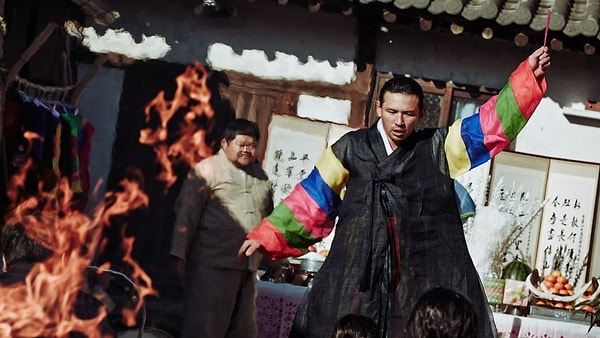 Starring Kwak Do-won, The Wailing is packed with something forbidden from human sight. The film is a South Korean crime thriller paired with demonic nightmares, which revolves around a detective who follows a series of horrifying murders that eventually lead him into the realm of evilness where demons and spirits lurk. Each killing was paired with a severe rash, and when the detective finds out that his daughter became a victim of such a sinister event, his life becomes more involved as he desperately uncovers the source of such torment. The nasty killings combined with the rapid twists and turns of events made this film a very confusing one. This thrill, on the other hand, is a very useful trick for keeping the suspense and pace pounding.
Resolution (2012)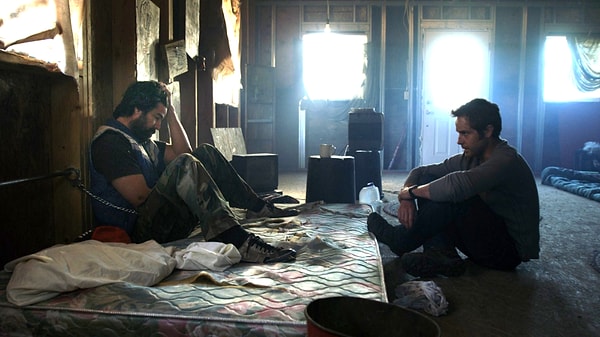 It was just supposed to be a way of helping a friend break away from his drug habit. However, one is playing a deathly trick. Resolution follows the escape of two old friends from a cabin, with one planning to keep the other there until he breaks his drug habit. A terrifying twist of events happens as an anonymous being plays with them by sending them thrilling messages, further trapping them in the pit of misery for him to terrorize. What's fascinating about this film is that the film directors and actors are able to create a whole new world only inside a single setting with an entrancing conclusion. If you find this story appealing and want some more, just head to Netflix for its semi-sequel, The Endless.
Jennifer's Body (2009)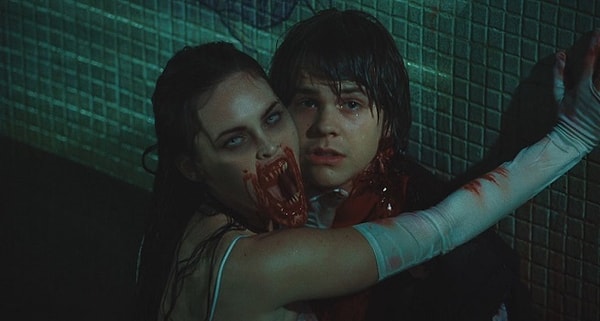 The film was themed as a dark comedy horror and revolved around the role of Megan Fox as a popular and effortlessly beautiful high school cheerleader. The twisted tale begins as Megan is possessed by a blood-sucking demon that takes male students as its favorite victims. Jennifer's Body progresses with a metaphor of feminism, sexuality, and autonomy, along with the allegory of female friendship and queer romance. Amanda Seyfried, portraying Megan's best friend got the quest to do all that she could to stop her best friend from being the pretty blood-sucking devil that she became, in order to save her classmates and, above all, her boyfriend.
So, which of these horror films will you binge first? Tell us in the comments below!
Scroll Down for Comments and Reactions