News
Summer Walker Captivates With Her Continued Story on 'Still Over It'
Summer Walker Captivates With Her Continued Story on 'Still Over It'
The R&B singer Summer Walker broke numerous records at the end of 2021 with her sophomore album Still Over It. Not only did it debut at #1 on the Billboard 200, but the album also received the most single-day full-length streams on Apple Music to date. After the release of Still Over It, she had 18 tracks simultaneously on the Billboard Hot 100 chart. While the album is a good collection of songs, this record is also much more significant. Still Over It represents Walker's journey through the two years leading up to the album's release, her tumultuous personal life flooding the record with raw emotion and coherent album flow.
The Life of Summer Walker
Just ahead of her 25th birthday, Summer Walker had her first child, the daughter of her ex-boyfriend London on da Track. His production shows up on nine songs of Still Over It, but her lyrics slowly reveal a deeper side of the story. By the time the listener reaches the final track, Walker has detailed the difficulty of her breakup with intimate detail, chief among the accusations being his inability to accept responsibility for the surrounding situations. As the album unfolds, its conceptual proceedings chart the timeline of the breakup, opening with a track featuring what sounds like an uplifting phone call from Cardi B and ending with a confessing plea for peace in the final moments.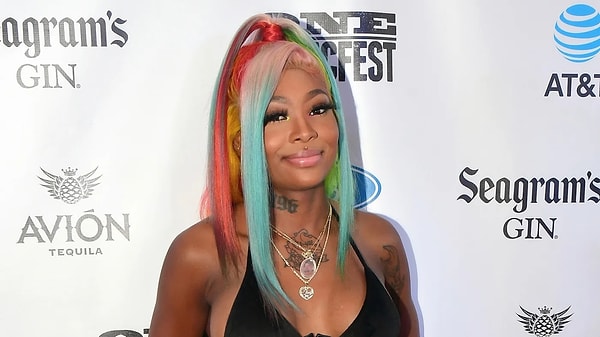 The Music of 'Still Over It'
Deep subject matter aside, the music of Still Over It is engaging and dynamic enough to survive the album's over-one-hour run time. The real draw is Walker's voice and lyrics, but the work of an extensive list of producers can make for an occasionally tame accompaniment. Thankfully, only the most fastidious listeners will dig into the occasional monotony of the music; everyone else will be too busy with Walker's vivid account of the events.
Rating: 8/10
★★★★★★★★☆☆
Tracklist
1. Bitter (w/ Cardi B)

2. Ex For A Reason (w/ JT from City Girls)

3. No Love (w/ SZA)

4. Throw It Away

5. Reciprocate

6. You Don't Know Me

7. Circus

8. Insane

9. Constant Bullshit

10. Switch A Nigga Out

11. Unloyal (w/ Ari Lennox)

12. Closure

13. Toxic (w/ Lil Durk)

14. Dat Right There (w/ Pharrell Williams & The Neptunes)

15. Screwin (w/ Omarion)

16. Broken Promises

17. Session 33

18. 4th Baby Mama (Prelude)

19. 4th Baby Mama

20. Ciara's Prayer (w/ Ciara)
Scroll Down for Comments and Reactions