News
'Stranger Things Season 4': Release Date, Cast, Plot, And Everything You Need To Know
'Stranger Things Season 4': Release Date, Cast, Plot, And Everything You Need To Know
'Stranger Things Season 4' is expected to launch this summer of 2022, but the showrunners have not yet revealed a specific release date for the upcoming season. Here's the latest teaser for the upcoming season to be released on Netflix!
Stranger Things 4 | Welcome to California | Netflix
'Stranger Things Season 4' Release Date
Fans are getting a hint from Noah Schnapp's Instagram stories wherein he posted an image of his reflection on what looked like a TV screen. He also added a caption, "S4 promo this week….here we go again." with artwork from Stranger Things Season 1 displayed. Noah Schnapp plays the role of Will Byers in this Netflix series.
The followers are torn on what Schnapp's post could really mean. They are speculating and hoping that showrunners would release some sort of new content on February 6. 
However, with such a long delay of the concluding season of Stranger Things 3, viewers have starved for content and their excitement was evident in their comments and reactions to Schnapp's teaser on Instagram. Hopefully, whatever's coming on Feb. 6 will be enough to tide everyone over for the next few months.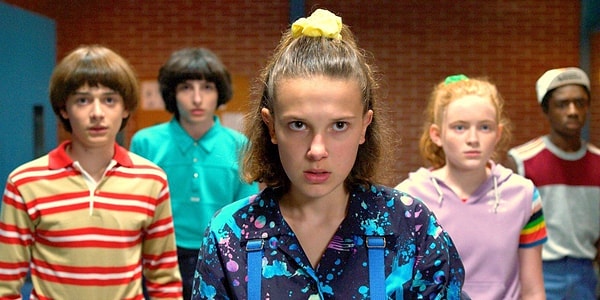 'Stranger Things Season 4' Cast: Who's Returning?
The series wouldn't be complete without the original cast of the show. It's also been confirmed via the official Stranger Things Twitter account that the hit series will be welcoming some new faces for season four. 
Eleven (Millie Bobby Brown), Mike (Finn Wolfhard), Lucas (Caleb McLaughlin), Dustin (Gaten Matarazzo), Will (Noah Schnapp), Max (Sadie Sink), Steve (Joe Keery), Nancy (Natalia Dyer), Jonathan (Charlie Heaton), Robin (Maya Hawke) and Joyce (Winona Ryder), among others.
David Harbour will be returning as Hopper, despite that seemingly dreadful end to season three. While it's still unclear how his character survived, Harbour has revealed that season four will unveil more of his backstory in a call back to season two where Eleven (Millie Bobby Brown) found boxes in Hopper's attic labeled 'dad', 'Vietnam' and 'New York'.
Myles Truitt as Patrick, Hawkins' basketball player whose life will end up spiraling out of control following some shocking events.Amybeth McNulty as Vickie, described as 'a cool, fast-talking band nerd who catches the eye of one of our beloved heroes'.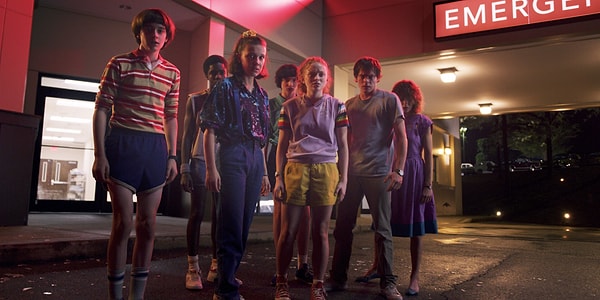 Regina Ting Chen (Queen of the South) as Ms. Kelly, the guidance counselor who cares deeply about her students 
Grace Van Dien (Lady Driver) as Chrissy, Hawkins' High lead cheerleader and popular girl – although all might not be as it seems, because 'beneath the seemingly perfect surface lies a dark secret'.
Robert Englund as Victor Creelaka, a disturbed and intimidating man who is imprisoned in a psychiatric hospital. Englund was the '80s most of wisecracking serial-killer burns victims, Freddy Krueger.
Jaqen H'ghar of the 'Game of Thrones' is Dmitri, a 'smart and charming Russian prison guard'.
Mason Dye from Teenwolf is Jason Carver, a handsome, rich athlete dating the most popular girl in school.
Jamie Campbell Bower from the Twilight Saga (and the young Grindelwald in Harry Potter) is Peter Ballard, a caring man who works as an orderly at a psychiatric hospital.
Eduardo Franco (Booksmart) plays Argyle, a fun-loving stoner, pizza delivery boy and Jonathan's new best friend.
Sherman Augustus is Lt Colonel Sullivan, a no-nonsense man who believes he knows how to stop the evil in Hawkins. 
Nikola Djuricko is Yuri, an unpredictable Russian smuggler who loves bad jokes, cold hard cash, and crunchy style peanut butter.
Joseph Quinn, a British actor plays Eddie Munson, the head of the Hawkins High official D&D Club, The Hellfire Club.
Agents of Shield star Joel Stoffer (Enoch) has also been cast in a role that is currently unrevealed.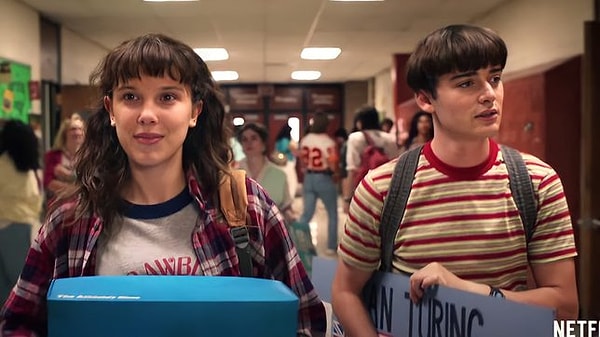 Stranger Things Season 4 Plot
Season three ends up on a very emotional scene. Joyce, Will, and Jonathan packed up their home in Hawkins and jumped in a removals van with Eleven in tow following Hopper's death (which wasn't actually a death).
While previous seasons of Stranger Things landed in every genre from science fiction to action, the upcoming season inclines into straight horror. 
In a teaser, however, that was released way back in September 2019, it says: 'We're not in Hawkins anymore…' and a subsequent trailer revealed that the Byers family and Eleven are now in sunny California. Season 4 looks to travel outside of Hawkins, Indiana for the first time since the debut of the series in 2016.
The Stranger Things team had previously confirmed in late 2020 that the title of the first episode of season four is 'The Hellfire Club'.
The showrunners have already revealed the titles of nine episodes for season 4, and they are:
'The Hellfire Club'

'Vecna's Curse'

'The Monster and the Superhero'

'Dear Billy'

'The Tina Project'

'The Dive'

'The Massacre at Hawkins Lab'

'Papa'

'The Piggyback'
'The Hellfire Club' was the name of a group of villains in the X-Men comics, led by Emma Frost. 
'Dear Billy' is likely in reference to Max's now-deceased brother, Billy Baton (Dacre Montgomery), who turned evil in season 3, only to sacrifice himself at the last minute to protect Eleven and the gang. Finally, 'Papa' is the name Eleven used to refer to her evil father, Dr. Martin Bremer (Matthew Modine), who was presumed killed by the Demogorgon in season1. He then popped up in a hallucination in season 2, with Eleven's comparably super-powered siblings. So this episode title hints at a likely return from the villain, or perhaps it could be Eleven being reunited with her real adoptive 'Papa', Hopper.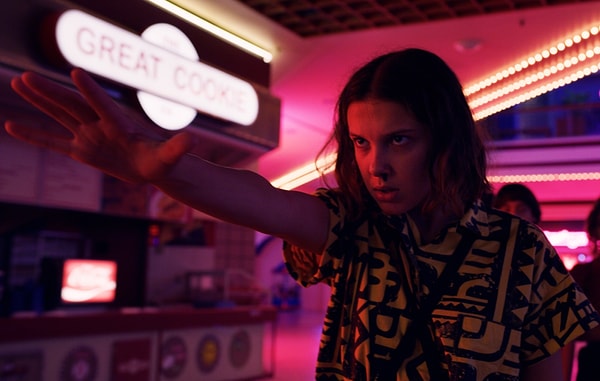 'Stranger Things' Spin-offs
The creators of the show Duffer Bros have certainly constructed an extensive, layered universe with heaps of stories and scope, and given just how fortunate it has been for the streamer, the company will want to keep the ball rolling for the predictable.
There were rumors that one spin-off will focus on Eleven, but as of yet, there has been no confirmation by Netflix. So your guess is as good as ours.
However, there has been progressed outside of the TV series, with Maya Hawke's Robin getting her own podcast series, as well as her own story in a novel, Rebel Robin.
This is not the first book to be released in line with the series. There's also a graphic novel collection to follow the series, including one about a girl named Six, who was also part of the experiment Eleven was involved in. A prequel story named Suspicious Minds has also been unleashed.
Stranger Things seasons 1 to 3 are now streaming on Netflix. Season 4 is due to premiere in summer 2022.
Scroll Down for Comments and Reactions