Steve O's Net Worth: A Closer Look at the Jackass Actor's Fame and Wealth
News
>
Steve O's Net Worth: A Closer Look at the Jackass Actor's Fame and Wealth
Steve O's name has always been associated with excess but the somewhat mercurial comedian has managed to reinvent himself much to the chagrin of his critics.
While the style of comedy he and his co-Jackass stars pioneered has been ripped off to the point where it has become commonplace, no one can deny the star's staying power in showbiz.
With numerous projects after his Jackass days, we take a look at what makes Steve O the hero we thought we didn't need.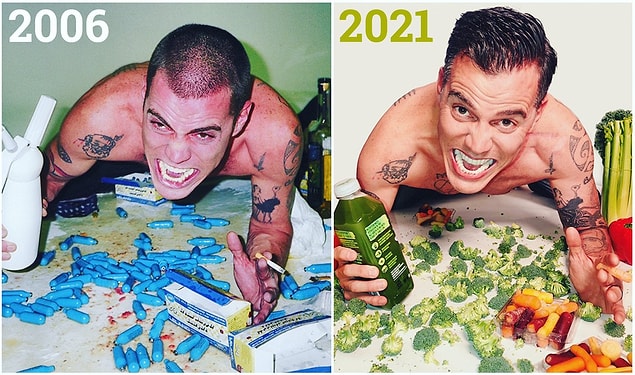 Jackass: The Beginning
When Jackass made its TV debut, no one could have predicted its success and impact on popular culture, let alone one of its main stars, Steve O. 
A reject at the Ringling Brothers and Barnum and Bailey Clown Circus, Steve O wanted to make it big in Hollywood but had no idea how.
He caught the attention of Big Brother (an irreverent skateboarding magazine published by Larry Flynt) by crashing a skateboarding tour and convincing one of the skaters to participate in his fireball stunt- by blowing rubbing alcohol on his fire-lit head. The unrehearsed performance nearly burned his entire face off. Needless to say, the magazine was impressed. The stunt earned a brief mention in its pages alongside a picture of a smirking Steve O.
It was his first taste of fame. 
Meanwhile, more than 2,500 miles away, a ragtag group of young skateboarders and misfits under the banner of CKY (Camp Kill Yourself) were filming gross-out hijinks interspersed with skate footage for their own amusement. Led by professional skater Bam Margera, the CKY crew and their DIY DVDs were gaining notoriety in the skate community. 
By the time Big Brother editor-in-chief Jeff Tremaine and feature writer P.J. Clapp aka Johnny Knoxville came across a CKY video, Steve O was already a regular contributor to the magazine and even appeared on the cover of the May 1999 issue.
It wouldn't be long before the magazine convinced actor/director Spike Jonze to direct a television show based on the CKY formula but without the skateboarding.
The rest, as they say, is history.
Steve O's Early Days
Born Stephen Gilchrist Glover in Wimbledon, London on June 13, 1974, Steve O began making videos of his stunts while working as a clown at a Fort Lauderdale flea market.
A graduate of the Ringling Brothers and Barnum and Bailey Clown College, he was rejected entry to the prestigious circus due to his wild antics and anti-social behavior.
Despite the odds, Steve O managed to make a name for himself in the entertainment industry. Resourcefulness and perseverance came naturally to the young Steve O.
At age 13, the young Steve O heard that his favorite band, Motley Crue, was in town for a gig. Sensing a chance to finally meet his idols, he proceeded to call every hotel in Toronto until he found the band manager's brother. The band's management was so impressed that they gave him backstage passes to the concert. This stubborn persistence and firm resolve will prove to be keys to his future success and ultimately his saving grace when he became a full-blown alcoholic and drug addict.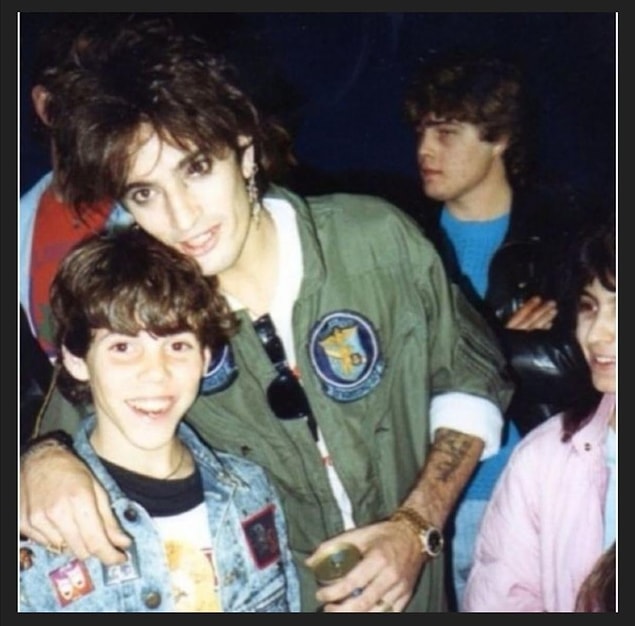 Success Leads to Excess
Success exacerbated Steve O's drinking and drug use.
Almost all of his wild stunts were performed under its influence. One could argue that the reason he was able to them pull off in the first place was that he was, quite literally, out of his mind.
Meanwhile, his bad onscreen behavior spilled over into his real life.
One particularly bad episode was when he was holed up in his apartment, coked out of his mind for days, and high on nitrous oxide when he started having audio and visual hallucinations. According to the comedian, angels, demons, and 'tricksters' fought for his attention during his days-long drug binge.
Depressed, Steve O realized that he didn't care whether he lived or died.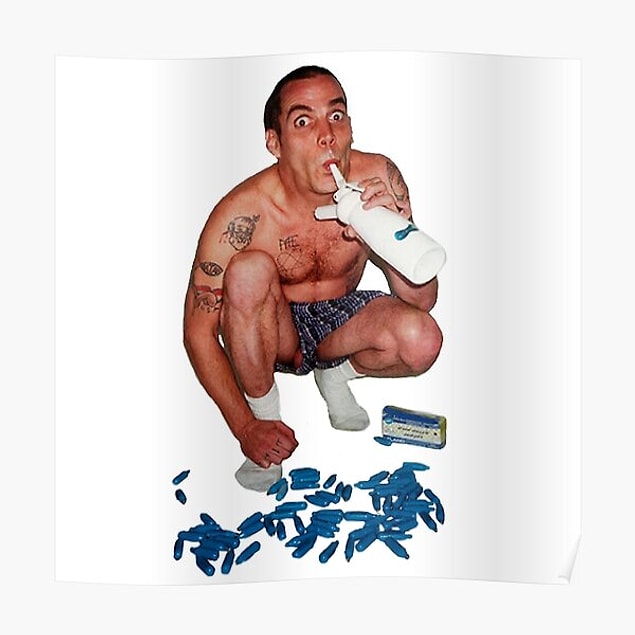 Hard-Won Sobriety
Steve O's co-stars and family have been meaning for him to go to rehab but the apartment episode proved to be the turning point. While he didn't check himself into rehab immediately after the incident, he would later recount that the angelic hallucinatory voices gave him the strength to finally decide to turn his life around.
Today, the ex-Wild Boy appears to have found inner peace.
The anti-hero suddenly became a paragon for self-restraint. He is calm and lucid in interviews- even contemplative when discussing his newly found spirituality. He is candid about his drug psychosis and you can tell that he is still the same goof underneath the hard-won sobriety.
Net Worth
In many ways, Steve O is lucky to be alive.
Jackass, the once modest reality TV show, has evolved into a multi-million dollar movie franchise. It has earned a staggering total of $431,079,816 million at the box office and its stars have become household names in their own right. It has become a genuine cultural phenomenon and Steve O played an integral part in its success. 
With his stand-up comedy career, podcast, and brand endorsements among other things, Steve O's net worth is estimated to be around $4 million.
That's pretty awesome for a clown college graduate!