News
Star Wars Catch-Up: The Disney-Helmed Follow-Up Series
Star Wars Catch-Up: The Disney-Helmed Follow-Up Series
Still catching up on the Star Wars series of films? Here are the rest of the live-action features following the last catch-up, all of which were made after Disney's purchase of Lucasfilm.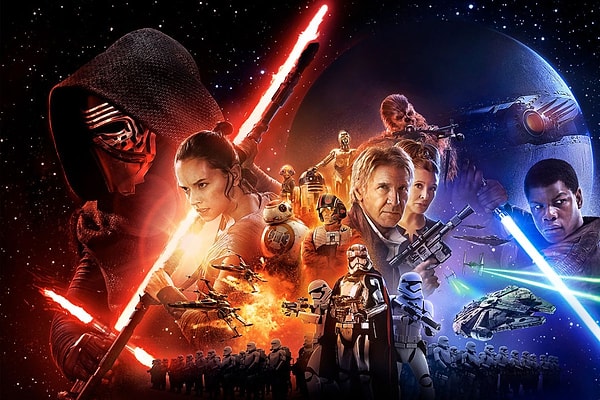 The Completion of the "Skywalker" Saga
Star Wars Episode VII - The Force Awakens 
A whole batch of new characters restarts the franchise, which takes place decades after the end of the Galactic Empire shown in Return of the Jedi. Each character seems destined for something greater, so they take up a quest to fight for a resistance group facing a new evil led by the masked Darth Vader imitator Kylo Ren. Upon getting wrapped up in the new resistance, these new characters get the chance to fight alongside the heroes from years past (some of which you might recognize).
Star Wars Episode VIII - The Last Jedi
The Force-sensitive Rey dives into her mission to find the long-hidden where about of the legendary Luke Skywalker, who has not been seen for many years. As she convinces him to come out of hiding, Kylo Ren stakes a further claim on crushing the resistance.
Star Wars Episode IX - The Rise of Skywalker
In the final chronological chapter of the Star Wars saga so far, a new Skywalker of sorts arises just in time to meet the great evil that has plagued every film of the "Skywalker" saga. The last chance to create peace in the galaxy is finally here!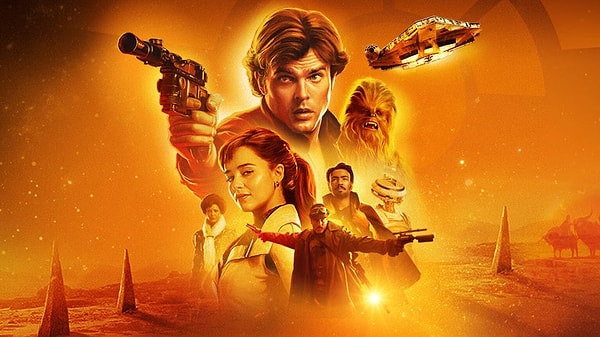 The Extra Films (Star Wars "Stories")
This film takes place chronologically just before the events of A New Hope, where the resistance still in its unfinalized stages sends a team to recover the plans for a deadly weapon that will give the Empire a powerful grip on the galaxy. The main character, played by Felicity Jones, is the daughter of a former Imperial scientist who she was separated from at a young age.
This is the last intermediate film so far, showing the origin story of the series' favorite maverick hero, Han Solo. Solo finds Han and his companion Chewbacca meeting Lando Calrissian for the first time, as well as develops the character's good heart despite his ties to the crime world.
All five films, as well as all the others, are available for streaming any time on Disney Plus!
Scroll Down for Comments and Reactions