News
'Sr.': Details About Robert Downey Jr.'s Tribute Documentary Film About His Father
'Sr.': Details About Robert Downey Jr.'s Tribute Documentary Film About His Father
Robert Downey Jr., Marvel's Iron Man, is about to release a heartfelt documentary film Sr. that examines his late father's life and legacy. 
Documented over three years, Sr. unpacks the themes of creativity, fatherhood, mortality and others as it showcases the relationship journey between Downey Sr. and his identical younger version. Like father, like son indeed.
More About Robert Downey Sr.
Downey Sr. was a well-known indie filmmaker who rose to fame in the 1960s and 1970s with films like Greaser's Place and Putney Swope. He was also an actor and appeared in the films Boogie Nights, To Live and Die in L.A. and Magnolia. 
His last on-screen appearance was in 2011 in Tower Heist as Judge Ramos. He last directed the 2005 documentary Rittenhouse Square. 
Downey Sr. sadly passed away in July 2021 at 85 after battling Parkinson's disease, leaving behind a film legacy.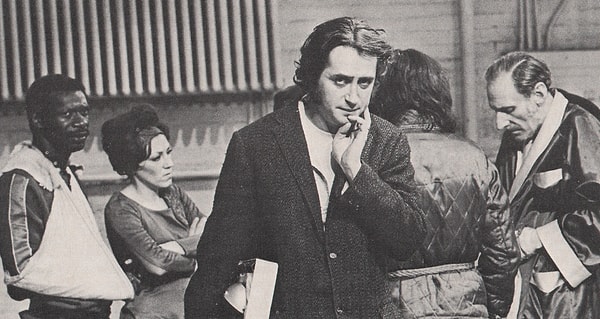 'Sr.' Trailer
The preview video shares Downey Sr.'s active participation in the creation of the documentary, including offering notes and weighing in on the title. 
With past shots of the two generations, the trailer hints at Downey Jr.'s struggle with substance abuse, which almost cost him his acting career. 
The documentary essentially pays homage to Downey Sr.'s career and personal life, including his intimate yet complicated relationship with his son. 
Downey Jr. shared the documentary's poster on Instagram with the message, 'He was a groundbreaking filmmaker as well as my dad. It's not uncomplicated. Sr. is a documentary that tells the story of Robert Downey's maverick rise in NYC, his crash and burn and redemption in Hollywood and our relationship in the aftermath."
Who Else Features in 'Sr.'
Apart from the Downey's, the film features some Hollywood bigwigs whose lives Sr. impacted. They include Paul Thomas Anderson, who worked with Sr. in Boogie Nights (1997) and Magnolia (1999), Academy, Golden Globe and Tony Awards winner Alan Arkin, film director Mezi Atwood, Primetime Emmy Award winner Sean Hayes, Norman Lear (producer of popular 1970s sitcoms like The Jeffersons and Good Times) and the late veteran actor Lawrence Wolf (an ensemble member of Sr.'s satirical films).
'Sr.' Release Date
The film is scheduled to head to specific theaters in the U.S. on Friday, November 18, 2022, and then premiere on December 2 on Netflix.
Scroll Down for Comments and Reactions