News
8 Spider-Man Movies Ranked Chronologically
8 Spider-Man Movies Ranked Chronologically
Our friendly neighborhood superhero may not be the strongest character in the Marvel Universe but he is more popular than you think. Surveys show that Spiderman is the most popular superhero of all time with 48.7% of the votes. Peter Parker's genius teenager superhero story and the thrilling movies gave us a masterpiece that would always leave us in admiration forever.
Being a fan favorite, Marvel has put a lot of attention to the Spiderverse and they really came through with the movies. What order should you watch these movies in? What is the chronological order of the Marvel Spider-man films? Whether you're a newcomer who wants to know more about Peter Parker or a long-time fan, you'll surely enjoy this.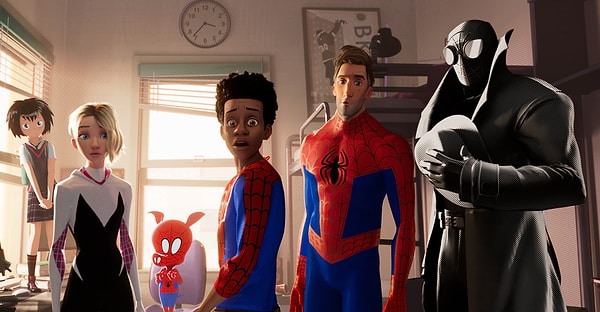 Spider-Man Into The Spider Verse (2018)
Into The Spider Verse may have been released in 2018 but it's better if you watch this one first since it features the Spiderverse and sets you up for all the different Spidermen you'll meet if you plan on watching all the films. One Peter Parker is awesome enough but imagine meeting Peters from different realities. Not only that but other versions of your favorite superhero as well.
Into the Spiderverse features Miles Morales as the main character. We'll see him turn from a normal black boy battling puberty into a superhero who knows the true meaning of being "cool". NOt only that, Peter also dies here. Well, we don't know if he's also Peter from the film but that's what it is. 
Besides Peter's Spiderman and Miles, we'll also see Ghost  Spider or you probably know her as Spider Gwen. There's also a hybrid between a piggy and a spider in the form of Spider-Ham, a robot spider that is controlled by a little girl named Peni Parker, and even a vintage Spiderman in black and white.
This film is crazy and is the best kickstart to your Spider-man movie marathon.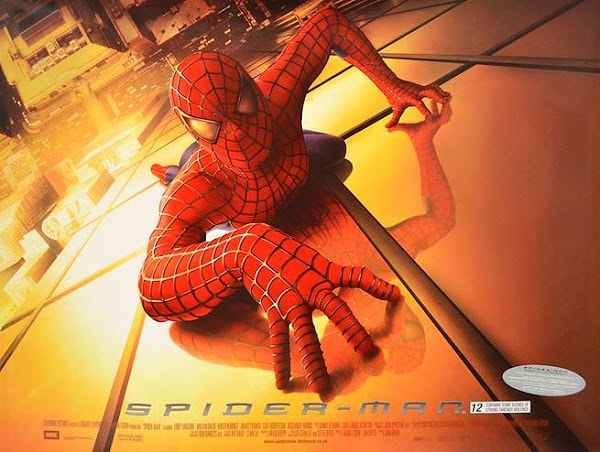 Spider-Man (2002)
The first-ever movie to introduce Spiderman to the world.  Peter Parker played by Tobey Maguire, is the protagonist of 'Spider-Man.' He is a high school student who, after being bitten by a genetically modified spider, develops superhuman strength and the ability to cling to any surface, just like a spider. After finally comprehending the meaning of the wise words spoken by his cherished Uncle Ben, 'With great power comes tremendous responsibility,' he makes a solemn oath to put his powers to use in the fight against criminals.
It also follows his love story with MJ or Mary Jane and how he struggles to lead two different lives. We'll see Peter turn from a bullied nerdy teenager into a badass and perhaps the coolest superhero of all time. This is the film that will tell you how Peter Parker became The Spider-Man.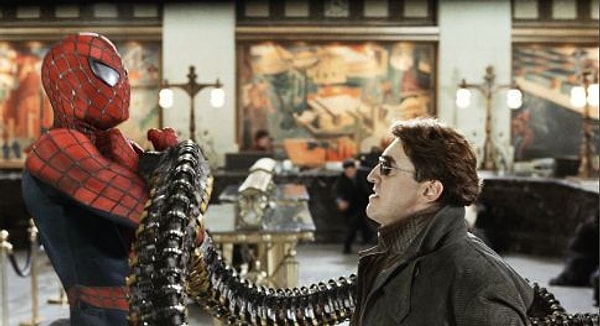 Spider-Man 2 (2004)
Spider-Man 2 still follows the Peter Parker portrayed by Tobey Maguire. Here, Dr. Otto Octavius (Alfred Molina) is changed into Dr. Octopus, a cyborg with vicious metal tentacles, when a disastrous nuclear fusion experiment murders his wife. Doc Ock, also known as Doctor Octopus, holds Spider-Man (Tobey Maguire) responsible for the accident and pursues vengeance.
Meanwhile, Peter Parker, Spidey's alter ego, is dealing with waning powers and self-doubt. His best friend's (James Franco) hate for Spider-Man complicates matters, as does his love interest, Mary Jane's (Kirsten Dunst) unexpected engagement to another man.
This time Spidey is facing more than just his foes but his inner demons as well. Too bad superheroes only have superhuman strength and not invincible on the inside.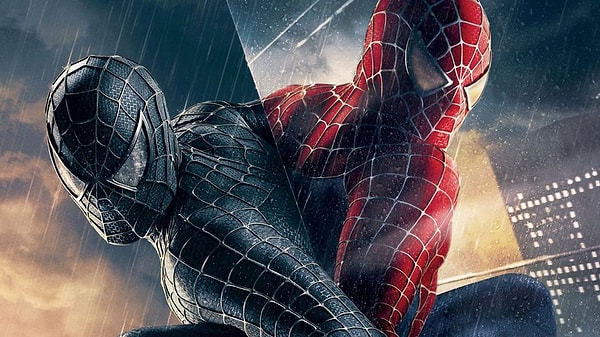 Spider-Man 3 (2007)
The last part of Sam Raimi's Spider-Man trilogy. Peter Parker (Tobey Maguire) and Mary Jane (Kirsten Dunst), who appear to be on the right track in their tumultuous relationship will face more life-threatening challenges and foes. When a black symbiote turns Peter's Spider-Man costume  into a black suit and takes possession of him, it not only enhances Peter's powers but also reveals his darker side. Sandman and Venom, two supervillains bent on annihilating Peter Parker and the people he cares about most, have combined forces to do just that. 
Spider-Man 3 will not only introduce you to new villains but to Peter Parker when he becomes a villain himself. Spider-Man 3 is full of action, drama, romance, and amazing twists. An epic ending for a legendary trilogy that left the fans wanting more.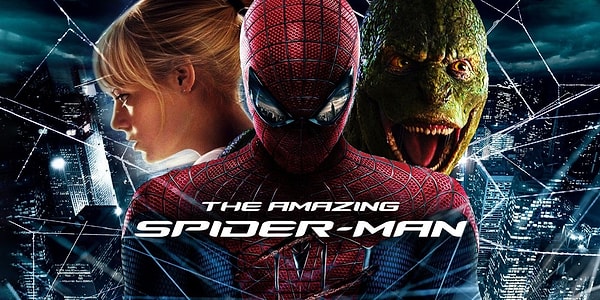 The Amazing Spider-Man (2012)
The Amazing Spider-Man is produced by Warner Bros Studios and it features an all-new protagonist with Andrew Garfield taking the role of Spiderman. Peter Parker AKA Spider-Man, is a teenager who has been raised by his aunt and uncle after being abandoned by his parents. He is currently attempting to figure out who he is and his feelings for his first crush, Gwen Stacy (Emma Stone).
 A briefcase that belonged to Peter's father spurs him on to investigate the mystery of his parents' disappearance. As a result of his quest, he ends up at the lab of Dr. Curt Connors (Rhys Ifans) in Oscorp where he meets the Lizard, the alter ego of Connors.
Here we'll see less of the nerdy Peter but a cool one but stil gets bullied the same. He gets bit by a spider and he gains superhuman strength and reflexes. The only difference is he doesn't shoot webs out of his hands but an improvised device instead.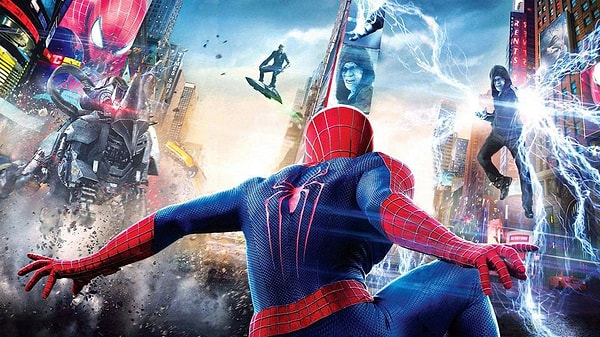 The Amazing Spider-Man 2 (2014)
The shy Peter Parker (Andrew Garfield) now feels comfortable in his new role as Spider-Man and enjoys spending time with his girl Gwen Stacy (Emma Stone) when he's not swiping away villains from the streets of New York. However, he is going to engage in his most difficult conflict to date. Peter is forced to face an enemy that is far more strong than he is when Electro (Jamie Foxx) emerges. At some point in the movie, Peter finds out that all of his foes share one trait: they are all working for Oscorp, thanks to the return of his former bestfriend Harry Osborn (Dane DeHaan).
The Amazing Spider-Man has shown us the rise of Peter Parker. Meanwhile its sequel will face him off with a super villain and emotional hurdles that will surely crush Spider-man and his alter-ego. This movie series was a masterpiece but was discontinued.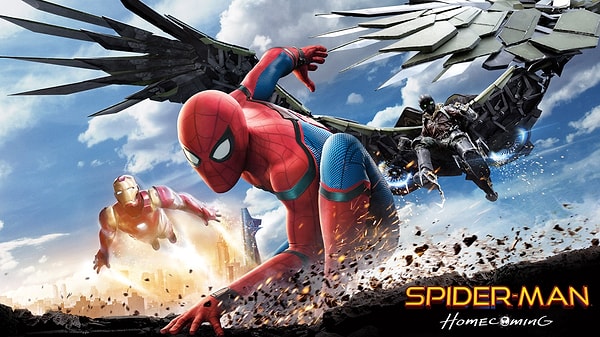 Spider-Man: Homecoming (2017)
Now we'll meet a more teenage, carefree, and childish version of Spider-Man as Tom Holland takes the role of Peter Parker. This movie doesn't start with the typical "get bit by a radioactive spider story". Instead, Peter Parker comes home delighted by his experience with the Avengers. Parker begins to accept his new role as Spider-Man under the guidance of mentor Tony Stark. His daily routine is also disrupted by fantasies of being more than just a nice neighborhood superhero. When the terrible Vulture emerges, Peter will have to put his powers to the test in order to protect what he holds dear.
Tom Holland's Spider-Man was first introduced in Captain America: Civil War but that doesn't count as an official Spider-Man movie. So if you want to get this Spider-Man's background, you can watch Civil War.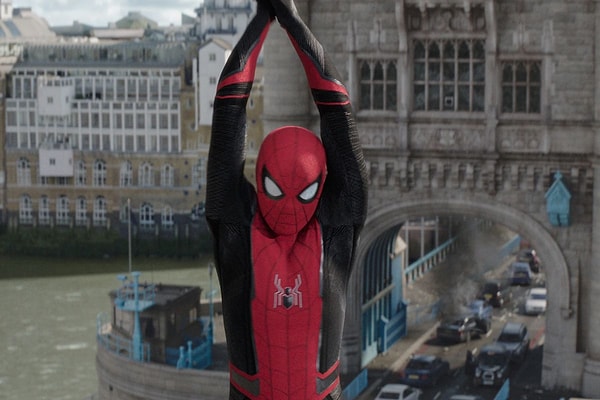 Spider-Man: Far from Home (2019)
When Nick Fury comes up in Peter Parker's hotel room to recruit him for a mission, his relaxing school trip in Europe becomes a total mess. The villains in Far from home are not your everyday feinds. A hole in the universe gives birth to four elemental creatures that devastate the world. Spider-Man, together with Nick Fury, and another "hero" Mysterio is the world's hope against these elemental titans. This follows the events of Avengers: End Game and features Peter as Tony Stark aka Iron Man's successor.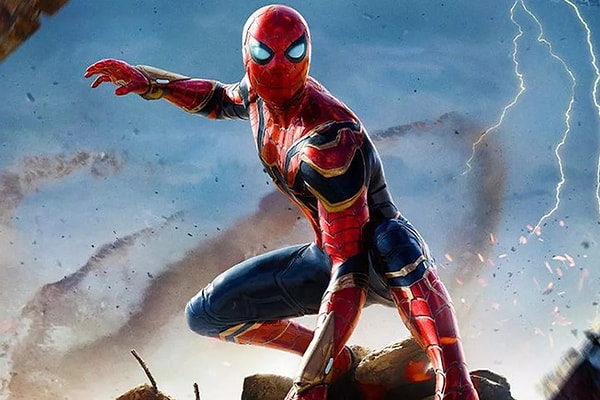 Spider-Man: No Way Home (2021)
Spider-Man can no longer distinguish between the high stakes of his normal existence as a webslinger and Peter Parker's day-to-day life as his true identity is revealed. The stakes are increased even higher when Peter seeks help from Doctor Strange, and he must discover for the first time what it truely means to be Spider-Man.
We don't wanna spoil any more for those of you who didn't watch this movie. But trust me, this is the most legendary of all the Spider-Man movies and it is best saved for last.
Scroll Down for Comments and Reactions