News
'Space Force Season 2' Will Touch Down On Netflix In February
'Space Force Season 2' Will Touch Down On Netflix In February
Steve Carrell returns for a second expedition as the four-star general Mark Naird and leads the newly created Space Force branch of the military.
'Space Force Season 2': Second Expedition (Release Date)
Season 2's official premiere date was confirmed on Instagram last January 3rd, with a short caption reading: 'Not even gravity can keep them down'. Space Force returns on February 18, 2022.'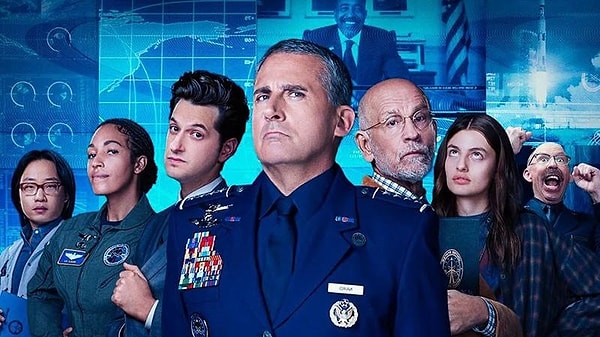 About 'Space Force Season 2'
The dysfunctional status quo of Space Force appears to have not changed much despite Naird's attempted escape following his imprisonment for insubordination. Naird and his crew are now entrusted with proving that the Space Force can accomplish its aim of militarizing space within four months under a new administration.
Despite the fact that there's a lot of silliness here, with Mallory gleefully scaring his fellow workers with a disturbing video and Patton Oswalt as a forlorn astronaut speaking with the Space Force ground crew via satellite, there's no mention of the astronauts who were stranded on the moon after the first season's cliffhanger. Things were looking rather terrible when we last saw Naird and co., so we're hoping they'll get around to it!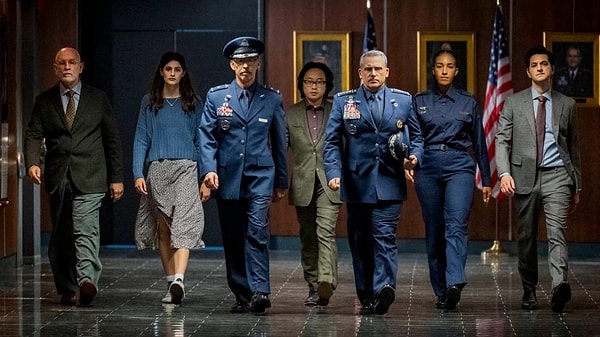 'Space Force Season 2': Trailer
The teaser gives viewers of the show a first look at what has happened to General Mark Naird (Carrell), Dr. Adrian Mallory (John Malkovich), and the rest of the Space Force team after the first season's finale, as well as what has happened to the rest of the team since then. 
Netflix has released a new trailer on this and we're dropping it for you right now:
Space Force: Season 2 | Official Trailer | Netflix
'Space Force Season 2': The Force Within (Cast Ensemble)
The action follows the 'United States Space Force' as it attempts to secure the moon as its base, with characters such as Jane Lynch, Tawny Newsome, Jimmy O Yang, Lisa Kudrow, and Diana Silvers starring alongside Steve Carell's General Mark R Naird, John Malkovich's scientist Dr Adrian Mallory, and Ben Schwartz's social media director F Tony Scarapiducci.
Scroll Down for Comments and Reactions