News
Soulja Boy Net Worth: How Rich is The Controversial Rapper?
Soulja Boy Net Worth: How Rich is The Controversial Rapper?
If you are seeking fame and wealth, the music industry is one of the best places there is. Through musical tours, YouTube videos, and album mixtapes, a singer would easily bag gold using his vocals, instrument, and passion for singing.
One of the best examples is Soulja Boy. He is one of the best rappers in the U.S. and has made a lot of money since getting into the music business.His popularity also rose in an instant after peaking at number one on the US Billboard 100.
But what is the exact amount of wealth that he has accumulated? And what was his story before he was known as one of the best rappers out there? The answers will be unscathed as you continue reading this article.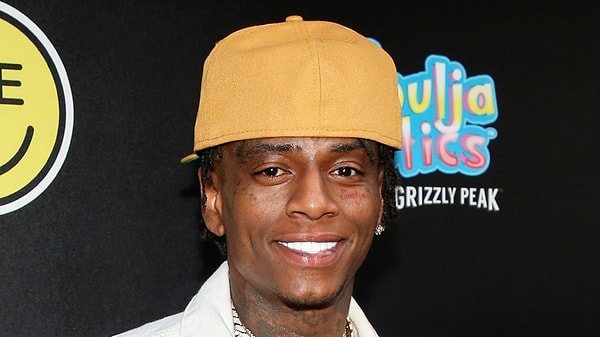 Early Life
DeAndre Cortez Way, also known as Soulja Boy, was brought into this world by his parents, Tracy and Lisa Way, on July 28, 1990, in Chicago, Illinois. When he was six years old, his family relocated to Atlanta, Georgia, and he developed an interest in rap music. Having just turned 14, he moved to Batesville, Mississippi. In order to encourage his son to work on his music, his father built a recording studio in the family's house. Soulja Boy uploaded his music to the SoundClick website in November 2005. He created YouTube and MySpace pages for them after they received many encouraging remarks.
His debut independent album, Crank That Soulja Boy and Unsigned and Still Major: Da Album Before da Album, was released in March 2007. Additionally, he produced a low-budget movie to show how to do the Crank That dance. He got a contract with Interscope Records towards the end of May of that same year, shortly after his song 'Crank That' went on the air. Crank That dominated the Billboard Hot 100 for seven weeks in September 2007. Soulja received a Grammy nomination for the song.
His third studio album, The DeAndre Way, was released in 2010. His fourth studio album, titled 'Loyalty', was released in 2015. Hip-hop artists Sammie, Gucci Mane, Shawty Lo, and Arab are a few with whom Soulja Boy has worked. How Can You Hold Me Liable? He released his fifth studio album in 2019 with that one.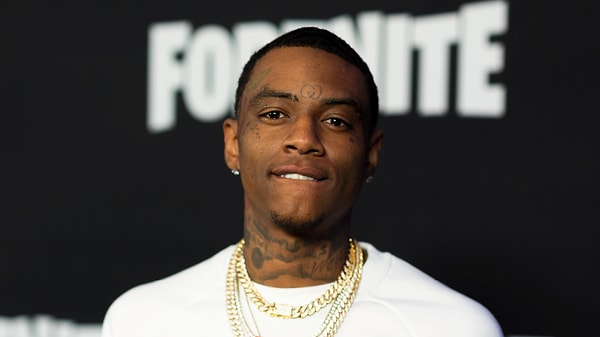 Musical Career
Although his debut mixtape garnered some interest, the chart-topping song he had hoped for was absent. He would start over and write a new song titled 'Crank That Soulja Boy. A low-budget instructional film that demonstrated the Crank That dance would play in the background as the music played. Almost quickly, Crank That would become a sensation on the internet. The song topped the Billboard Top 100 and broke the record for the most digital downloads in the country. Additionally, the song received a Grammy nomination for Best Rap Song.
Soulja Boy was not everyone's typical Grammy nominee; he wasn't associated with a major label, and critics did not like his music. However, he was one of the first rappers to use the internet to his advantage in order to gain fame and notoriety. He paved the way for other rappers by proving that you do not need a record company or a big-name endorsement to succeed in the business.
Later, Soulja Boy would sign with Interscope Records, the label that also houses Eminem, Billie Eilish, Lady Gaga, and a host of other well-known artists. It was his first album with the label, and it was made available on October 2nd, 2007. The album peaked at #4 on the Billboard top 100. Despite the album's popularity, many believed Soulja Boy would only have one big hit.
Soulja Boy would silence his doubters by producing eight studio albums between 2007 and 2021. Thanks to the project's eight Billboard top 100 entries, 'Crank That' has become a universal anthem and will live forever. He has dabbled in acting, fashion, and record production as a result of his fame and popularity. His considerable wealth came from these other firms.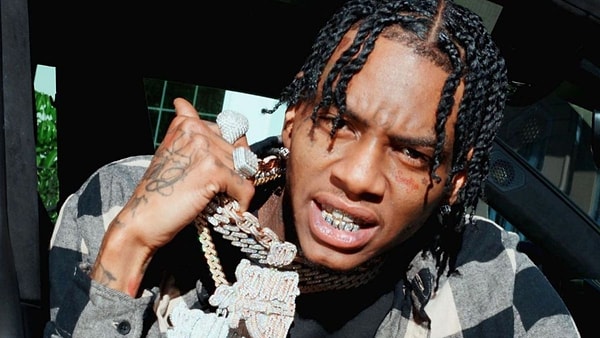 Entering Acting
The rapper promised to release Soulja Boy: The Animated Series on January 7, 2009. However, just one episode was released.
After revealing to MTV News that he had discussed the idea with Nick Cannon, Soulja Boy announced in August 2010 that he intended to make a film about himself. Later, Peter Spirer came up to him and presented his own concept for a film he intended to produce on the artist. On October 18, 2011, the same day that Soulja Boy was arrested on a drug-related charge, Spirer's direct-to-video release of Soulja Boy: The Movie became available.
Way announced on April 22, 2011, that his role as Bishop in the Juice adaptation, which will air on BET, would be his acting debut.
In 2013, Way made his guest participation in the upcoming movie Officer Down official and public. On November 12, 2021, Soulja Boy announced upcoming roles on ATL and a movie role with Machine Gun Kelly.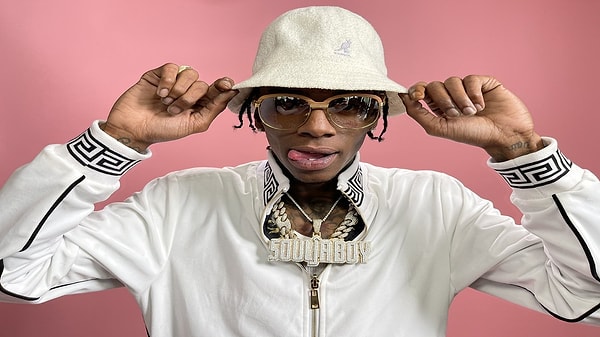 Personal Life
Although Nia Riley has been Soulja Boy's on-again, off-again lover for a while, he has a long list of ex-wives. He dated American TV personality Brittish Williams, adult industry model Rubi Rose, model India Love, Karrine Steffans, and Nastassia Smith, who co-starred with Diamond, a rapper, and him in Love & Hip Hop: Hollywood. Both in 2019 and 2009, he was engaged, first to Nia Riley and then to Rosa Acosta.
Soulja Boy's Total Net Worth
Soulja Boy made a name for himself as a rap performer at an early age. His platinum and gold records served as examples of his early talent and skill. He has since collaborated on other songs with various performers, like Nicki Minaj, and has made the most of social media to expand his fan base. He earned $7 million from touring alone in 2012, earning him a spot on Forbes magazine's list of 'Hip-Hop Cash Kings.' Although Soulja Boy's music gave him his start, he also runs other lucrative enterprises.
A total estimated career revenue of $65 million has been made by Soulja Boy. $5 to $6 million of the sum is anticipated to have been spent on business-related expenses. Due to his residences in Georgia and California, the remaining $59.5 million was subject to taxes at a rate of almost 46%. He is thought to have earned roughly $37.63 million after taxes, having already paid $27.37 million in taxes.
Soulja Boy has probably spent $5–6 million of his professional earnings on his personal life, but he also likely owns assets worth $2–3 million, excluding investments. He may have generated financial returns of $4–6 million from his investments. As a result, Soulja Boy's net worth is thought to be approximately $40 million.
Scroll Down for Comments and Reactions