News
Sketchbook Scheduled for a First Season Release on Disney+
Sketchbook Scheduled for a First Season Release on Disney+
Disney+ is giving its fans a chance to dive into the making of their favorite animation characters in the six-part series Sketchbook. This Disney Plus's new project comprises icons from Walt Disney Animation. It's an instructional documentary film that dives into the lives and workrooms of talented animators and artists.
What to Expect from Sketchbook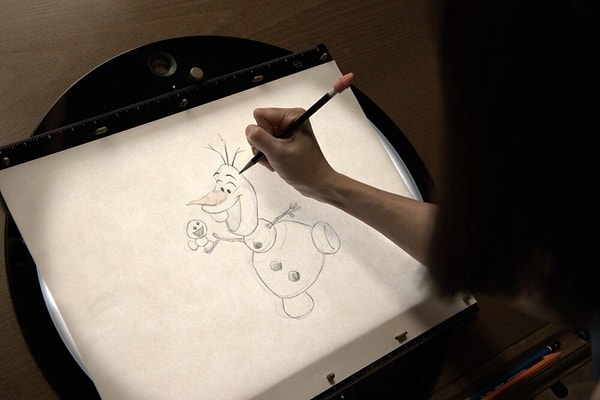 What Do The Producers Say
The executive producer and director Jason Sterman says, "We are now anticipating to positively inspire our viewers to the extent that they pick a pencil and do it themselves."
Amy Astley, also an executive producer adds, "Remember your favorite Walt Disney Animation film, from the 1990s up to today's award-winning films like Frozen and Encanto they all commence with a single concept, an artist and a pencil to a special and unique story. "
Sketchbook Premiere Date
The six-part series will air on April 27th, 2022 via the Disney+ platform. You can watch the official trailer posted by Disney+ Original on YouTube.
Scroll Down for Comments and Reactions