News
Shonda Rhimes' Newest Series 'Inventing Anna' Hits Exclusively On Netflix This February
Shonda Rhimes' Newest Series 'Inventing Anna' Hits Exclusively On Netflix This February
'Inventing Anna' is a non-fictional drama series that is Shonda Rhime's first created series since 2012. The series is based on the perspective of the journalist who investigated the case of a sensationalized con artist who reinvented herself as an heiress to trick the smart and elite New Yorkers with their riches.
Who Is The Real Anna Delvey?
The real Anna was born in Russia in 1991 as Anna Sorokin. At 16, she moved to Germany in 2007, with her younger brother and her parents. She then moved to New York City in 2013 with her new surname, Delvey. She pretended to be a German heiress worth $60 million and told people that she could never get her hands on her money because it was tied up in a trust in Germany.
In 2019, she was found guilty on eight charges of attempted major pilfery and theft of services and sent to prison from 2019 until her release in Feb. 2021. That March, she was taken into custody by ICE for deportation and remains in jail while her case is undergoing appeals.

What Is The Series 'Inventing Anna' All About?
'Inventing Anna' is adapted from Jessica Pressler's 2019 article for New York magazine about the true story of fraudster Anna Sorokin, a young woman who, presents herself as Anna Delvey, and managed to fool some of New York's brightest and richest people into thinking she was a wealthy heiress with a fortune of $60 million and plans to set up a charitable foundation. 
Before her true identity came to light, she had managed to enjoy, but not pay for, stays at expensive hotels, trips on a private jet, and an awful lot of clothes, drinks, and lavish dinners, running up a tab of more than $200,000.
A journalist whose career is in the toilet after a fake news scandal, Vivian Kent (fictionalized character of Pressier) attempts to resurrect her career by pursuing Sorokin and trying to piece together the story of how this young woman managed to take so many of New York's aristocracy for a ride.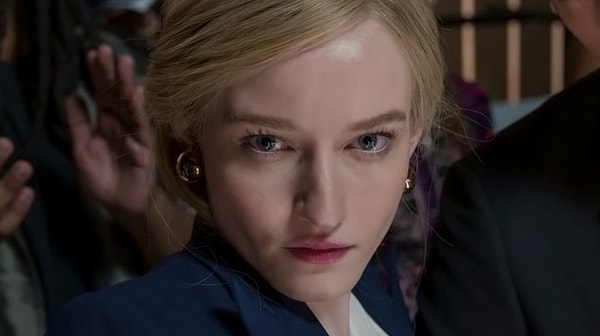 Kent meets the people Delvey met, befriended, and hoaxed, as well as making numerous visits to see Sorokin herself in prison, before the story moves to the courts as the 'Soho Grifter', as Delvey came to be known, faces the full force of the law. 
The process of bringing the story to the screen wasn't without some dramas of its own, with Sorokin having to go to court to win the right to sell her story to Netflix.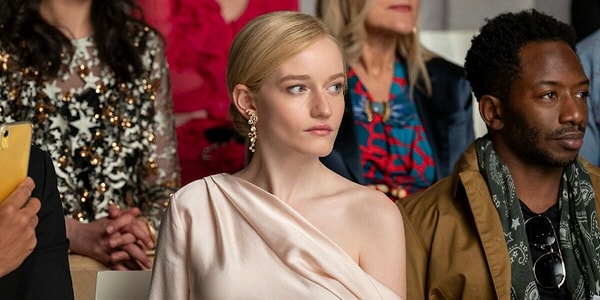 Who Are The Keyplayers Of 'Inventing Anna'?
Julia Garner as Anna Delvey, the con woman extraordinaire.
Anna Chlumsky as Vivian Kent, who needs to write the story about Anna to save her career.
Laverne Cox as Kacy Duke, a celebrity trainer and life coach who gets sucked into Anna's circle.
Katie Lowes as Rachel, who becomes fascinated by Anna and almost screws up her career and credit line in the process.
Anders Holm as Jack Mercer, Vivian's supportive husband.
Arian Moayed as Todd Spodek, Anna's attorney.
Alexis Floyd as Neff Davis, an aspiring filmmaker working as a hotel concierge who hooks Anna up with the A-list.
Jeff Perry as Lou, a co-worker of Vivian.
Anna Deavere Smith as Maud, a co-worker of Vivian.
Terry Kinney as Barry, a co-worker of Vivian.
'Inventing Anna' Release Date
Inventing Anna arrives exclusively on Netflix, on Friday, February 11, with all nine episodes dropping in the season. 
Were you intrigued and curious about the real story of 'Inventing Anna?' Drop your thoughts here.
Scroll Down for Comments and Reactions