News
See 'The Beauty Inside' On Netflix This February 1st
See 'The Beauty Inside' On Netflix This February 1st
'The Beauty Inside' is a 2018 South Korean television series based on the 2015 film of the same name. It was produced by Yong Film and Next Entertainment World and aired on JTBC in 2018. This February 1st, the series will debut on Netflix.
The Beauty Inside - Trailer
'The Beauty Inside' Story
The show evolves to a top actress who changes her appearance whenever a certain magical circumstance happens. She is a popular troublemaker and the target of much gossip.
Her life is a puzzle, but, in reality, she suffers from an abnormal situation. At a certain point every month, her appearance changes to a different person. She lives one week out of every month with a different appearance. 
Seo Do Jae is an executive at an airline company. He seems perfect with an appealing look and possessing smarts, but he suffers from an inability to recognize faces.
He hides this disability and tries hard to memorize people by their habits and mannerisms. The only person's face that he is able to recognize is Han Se Gye. By meeting her, his life changes.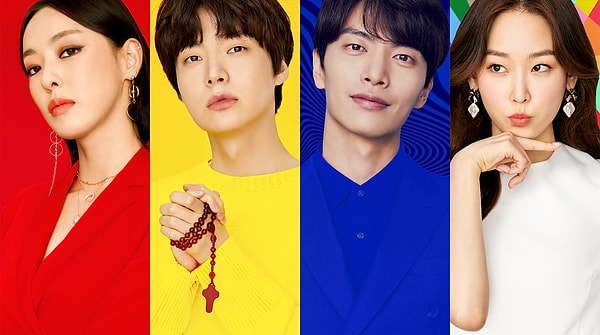 'The Beauty Inside' Main Characters
Han Se-gye (Seo Hyun-jin) - A controversial top actress and a model for T Road Airline. Every single month she metamorphoses into someone else for a week (old lady, young boy, Caucasian lady etc.). Only a few people have known her secret and they give their best to protect for her. She has a connection with Do-jae which she is unaware of.
Seo Do-jae (Lee Min-ki) - Director of T Road Airline, who has faced blindness after his brain was injured in an accident . He hides his disorder from the world, and recalls people's habits and appearance to recognize them. He has a connection with Se-gye which he too is unaware of.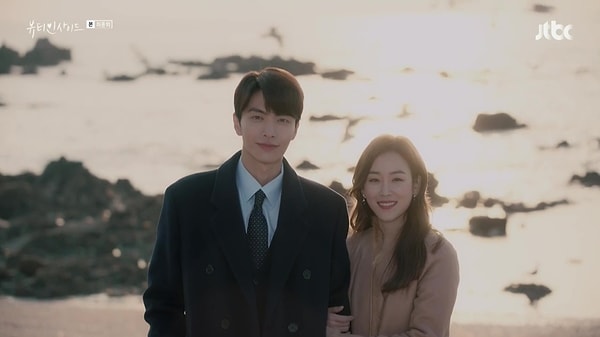 Kang Sa-ra (Lee Da-hee) - Seo Do-jae's step-sister, who squabbles with him to cover her shoddiness for not being the true-bloded daughter of Sunho Group. She built One Air with the aim to surpass Seo Do-jae's company. She eventually falls in love with Ryu Eun-ho.
Ryu Eun-ho (Ahn Jae-hyun) -An expectant priest known for his serene and composed nature. He protects Han Se-gye's secret as her close friend. Love interest of Sa-ra. He turns back his ambition because of Sa-ra.
Are you ready to uncover Han Se-gye's secret on Netflix this February 1st? Let us know in your comments.
Scroll Down for Comments and Reactions