Season 7 Of DC's 'Legends Of Tomorrow' Will Land On Netflix In March
News
>
Season 7 Of DC's 'Legends Of Tomorrow' Will Land On Netflix In March
The seventh season of the American television series 'Legends of Tomorrow,' based on DC Comics characters, started on The CW on October 13, 2021, and will have 13 episodes. It is a spin-off of Arrow and The Flash, set in the Arrowverse and sharing continuity with the other television programs in the universe.
Berlanti Productions and Warner Bros. produced the season. Phil Klemmer and Keto Shimizu serve as showrunners for television and DC Entertainment.
'Legends of Tomorrow' (Season 7) Release Date
A much shorter season of The CW's DC series, 'Legends of Tomorrow' will be released this March. You can start binge-watching your favorite superhero characters on March 10, 2022.
'Legends of Tomorrow' (Season 7) Synopsis
Sara Lance and Ava Sharpe, co-captains of the Legends, believe they and their loving crew can finally rest after saving 1925 Earth from an alien invasion (and getting married!). Unfortunately, their time travel ship, the Waverider, is destroyed by a second Waverider, trapping the Legends in 1925 Odessa, Texas!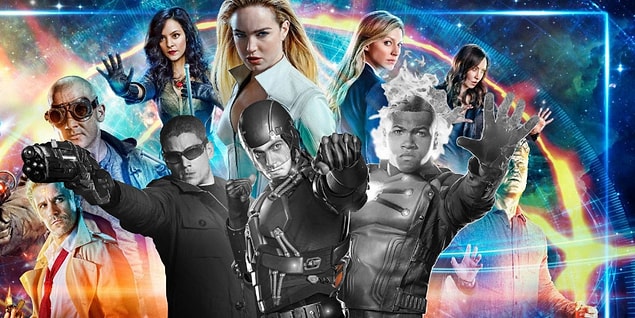 The only way to return home and exact vengeance on their strange new foe is to travel to New York City and track down Welsh inventor Dr. Gwyn Davies, the forefather of time travel. With no Waverider, no means of knowing how their actions are affecting the timeline, and a time-traveling foe on their tail, this will be the Legends' most difficult mission yet.
Nate Heywood, a historian who changes into steel; Astra Logue, a former Queen of Hell turned rookie witch; Spooner Cruz, the gun-toting empath; Gary Green, the warlock-in-training who is secretly an alien; and Zari and Behrad Tarazi, the brother-sister air-totem-wielding duo.
Along the way, they meet a new partner who is both familiar and shocking: a real-life human Gideon, whose knowledge of the timeline could be the key to fixing all of the Legends' issues.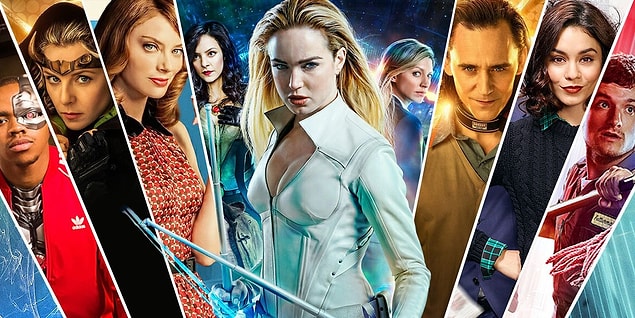 'Legends of Tomorrow' (Season 7) Cast
The season was announced in February 2021. 
Principal cast members are Caity Lotz as Co-Captain Sara Lance/White Canary, Tala Ashe as Zari Tarazi,  Zari Tomaz, Jes Macallan as Co-Captain Ava Sharpe, Assistant Ava, and Dr. Ava Sharpe, Olivia Swann as Astra Logue, Adam Tsekhman as Gary Green, Shayan Sobhian as Behrad Tarazi, Lisseth Chavez as Esperanza 'Spooner' Cruz, Amy Louise Pemberton as Gideon (voice), Nick Zano as Dr. Nate Heywood/Steel and Captain Nate Heywood/Citizen Steel. 
Recurring cast is Giacomo Baessato as Director J. Edgar Hoover, Raffi Barsoumian as Bishop, Matt Ryan as Dr. Gwyn Davies, Timothy Webber as Time Authority, Matt Letscher as Professor Eobard Thawne, and Tom Forbes as Alun Thomas.
'Legends of Tomorrow' (Season 7) Trailer
A first look of the trailer has been dropped and is already available. You can have a glimpse of your favorite superhero legends' trailer right here.
DC's Legends of Tomorrow | Season 7 Trailer
Are you excited for the coming of DCs 'Legends of Tomorrow' Season 7 on Netflix on March 10th? Let us know your thoughts in the comment section below.