News
Samsung Launches Maintenance Mode, A Feature That Secures Personal Data
Samsung Launches Maintenance Mode, A Feature That Secures Personal Data
The South Korean tech company has just begun to roll out 'Maintenance Mode', a new feature that safeguards personal information from potential hackers or even your suspicious neighbor.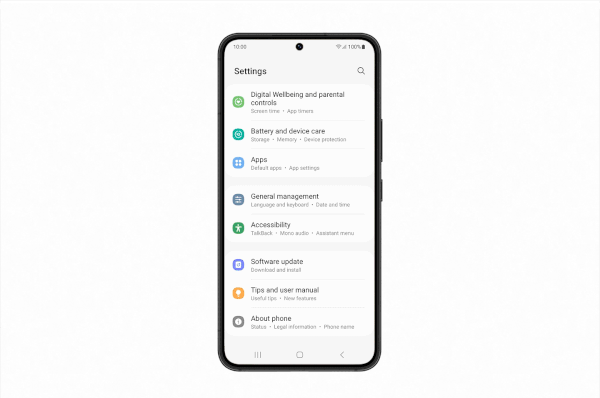 By allowing users to restrict access to their private information, such as pictures, texts, or even contact information, the new feature can make phone owners feel comfortable when handing over their device to other people or even repair shops.
"Our whole lives are on our phones, from credit card information to family photos. With Maintenance Mode, we are giving extra reassurance that Galaxy users can keep their privacy, even if they hand their phone to someone," said Seungwon Shin, VP and Head of Security Team at Samsung Electronics' Mobile eXperience Business.
"This is just the latest example of our constant efforts to introduce new ways to make people feel safe and in control, so they can explore new mobile experiences with peace of mind, knowing we have their back."
How does the feature work?
It's quite simple honestly, the user only has to choose the new feature located at the 'Battery and device care' category in Settings and reboot their mobile phone. Their private information including photos, files, emails, and texts, will then be restricted as soon the system is rebooted.
Once enabled, the person that was given the phone will be unable to recover their apps. If the user decides to toggle off Maintenance Mode, any data that has been created are deleted immediately. They have the authority to download apps, but they will be removed once the phone owner stops using the feature.
Knox, Samsung's anti-intruder platform that provides a highly secured approach to security, helps protect Samsung Galaxy phones. Any possible cyber threats that are identified can be found and nullified more rapidly through cooperation with trusted partner companies.
The anatomy of the phone, from the microchips to the apps that customers install, have integrated software and hardware security measures. Real-time security also guarantees that protection is always imposed 24/7. Samsung owners will feel safer than a president in their bunker with this high quality security system in place. With most of the security and protection features of the Samsung Galaxy, users can quickly figure out what happens to their personal data.
The new feature is like one of those highly advanced security systems you see in movies in which they protect a vault containing only one item. Samsung really nails it when it comes to security. We bet hackers are scratching their heads right now!
Scroll Down for Comments and Reactions