News
Salda Lake: The Turkish Maldives You Never Knew Existed
Salda Lake: The Turkish Maldives You Never Knew Existed
Salda Lake is an absolute gem, boasting the title of the fifth cleanest lake in the world! Its waters are a stunning blend of blue hues, and its white sandy beaches rival those of the Maldives. The lake's breathtaking beauty is quickly putting it on the map as a must-visit destination. Salda Lake's crystal-clear waters offer an exceptional swimming experience, and the surrounding landscapes provide a perfect backdrop for stunning photography. It's no surprise that Salda Lake is quickly gaining recognition for its outstanding natural beauty.
As you explore this fascinating destination, you'll be amazed by the diverse range of activities on offer. Whether you're up for a refreshing swim, a relaxing picnic on the beach, or an adventure-packed day of hiking and exploring, Salda Lake has something for everyone.
With its remarkable beauty and the title of the fifth cleanest lake in the world, Salda Lake is fast becoming a popular destination for tourists from all over the globe. So why not add it to your travel bucket list and experience the magic of this natural wonder for yourself!
Salda is a crater lake. For this reason, it is the deepest lake in Turkey and the third deepest in the world. Its depth is exactly 185 meters!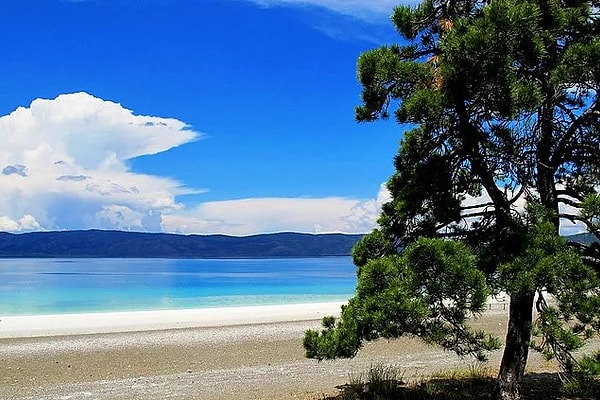 There are similar magnesium-laden white rocks in the lake on Mars. It is one of the two places on Earth with this feature.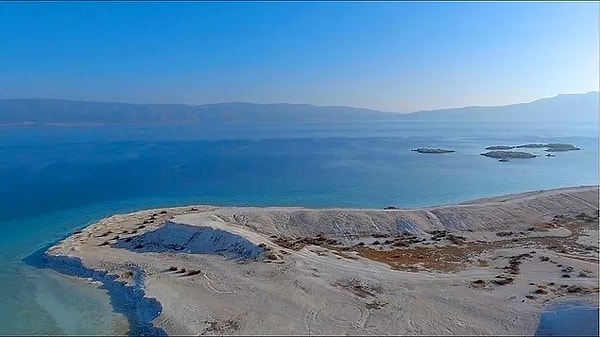 With the declaration of it as a first-Degree Natural Protected Area in 1989, construction is prohibited on the lake.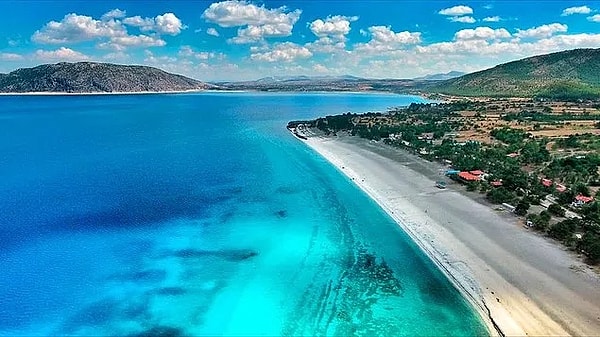 There are many minerals in the soil structure of the lake. Thanks to this, the water of the lake is effective against some skin diseases.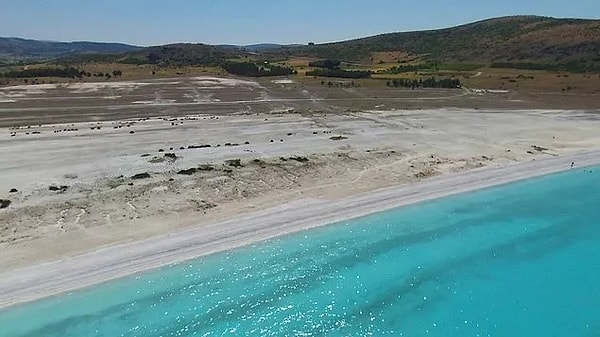 Due to the high amount of magnesium, the lake environment never gets too hot.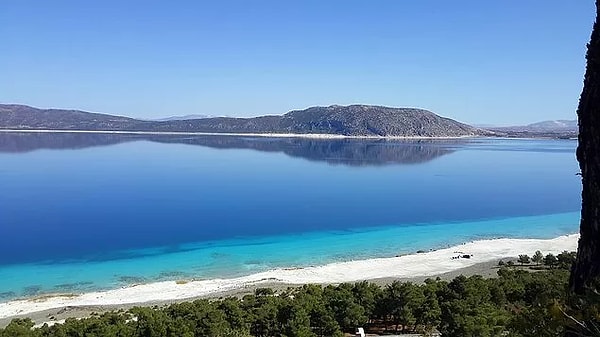 Lake creatures live around it. Among the known ones are three freshwater fish, wild boars, foxes and turtles. In addition, it also provides a winter home for ducks that are in danger of extinction in winter.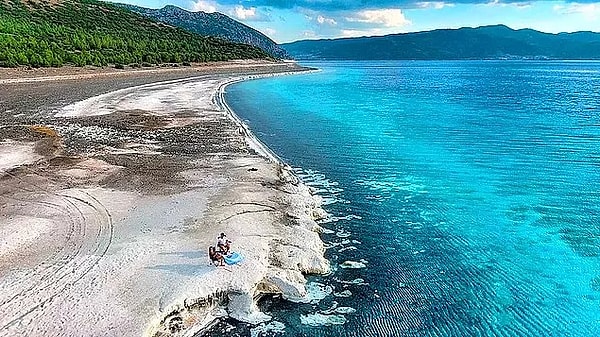 Salda Lake is located within the borders of Yeşilova district of Burdur province.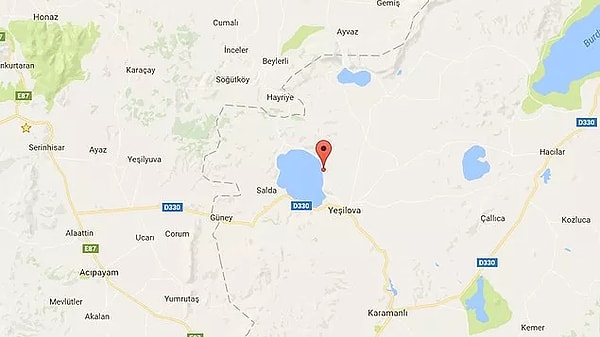 Don't forget to walk around it when you go. The lake is 44 km in circumference. You can easily get around by car. Renting a bicycle is also a good alternative!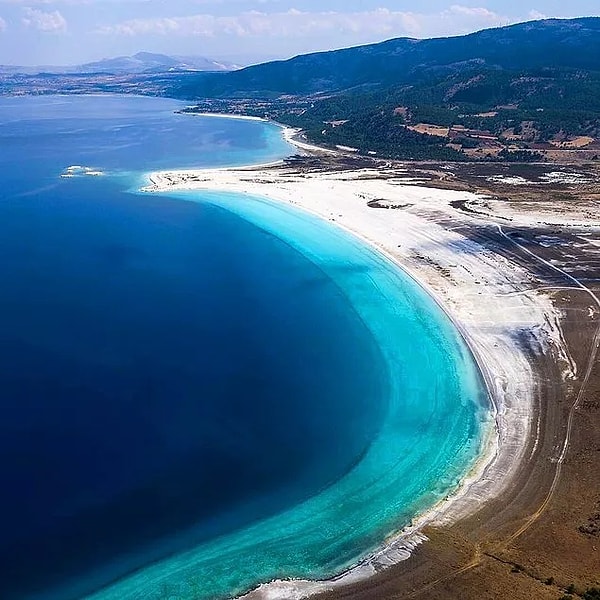 Watch the sunset from the east side!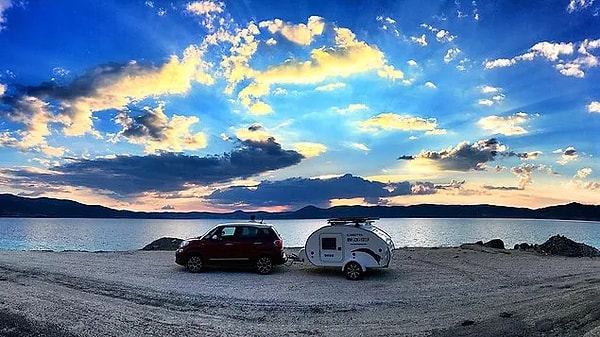 The water has a structure that draws you in because of its very deepening and clayey structure. For this reason, it is forbidden to enter it!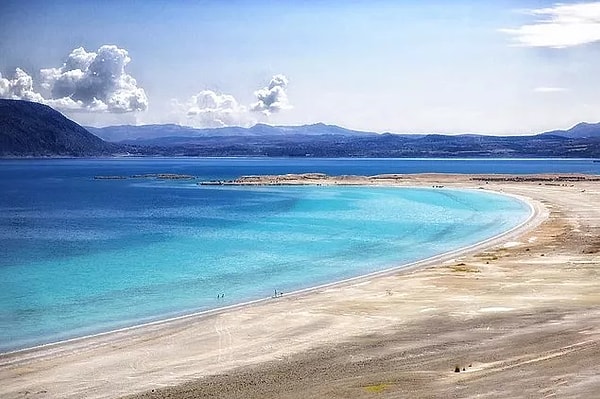 What's your favorite hidden gem destination that you've discovered while traveling? Tell us in the comments!
Scroll Down for Comments and Reactions