News
Saban Films Action Thriller 'Last Man Down' Premiers Netflix in February 2022
Saban Films Action Thriller 'Last Man Down' Premiers Netflix in February 2022
Daniel Stisen and Olga Kent feature in the dystopian action thriller Last Man Down, which will premiere on SVOD on Netflix UK and the United States (other areas to be determined) on February 16th, 2022. 
The film was first released on VOD services in October 2021, where it is still available to this day, but it will now be available on Netflix in February 2022. The film has received mostly positive reviews. On IMDb, it has a rating of 5.7 out of 10, with many critics appreciating the action but criticizing the performances and plot.
'Last Man Down' Trailer And Release Date
A trailer for the film has been posted on YouTube. The film will be available on Netflix streaming platform on February 16, 2022. It is distributed by Saban Films.
Last Man Down Trailer Official Trailer (2021)
'Last Man Down' Storyline
After civilization succumbs to a deadly pandemic and his wife is murdered, John Wood - a special forces soldier - abandons his duty and becomes a hermit in the Nordic wilderness. Years later, a wounded woman appears on his doorstep. Maria Johnson is an escaped lab rat, and her pursuers believe her blood is the key to a worldwide cure. Though John is hesitant to get involved, all doubts are cast aside when he discovers Maria's pursuer is none other than Commander Stone, the man that murdered his wife some years ago.
The movie follows a tragedy-turned revenge formula. After his wife is murdered and civilization succumbs to a horrible pandemic, John Wood, a special forces man, abandons his duties and becomes a hermit in the Nordic wilderness.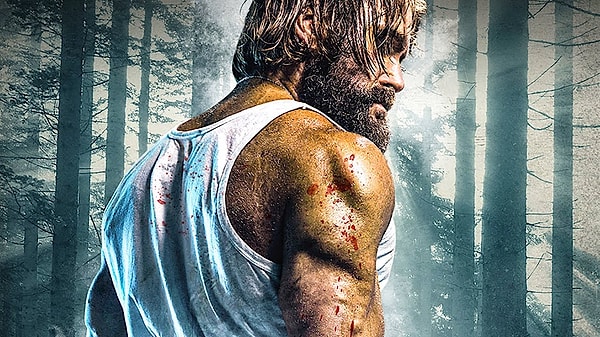 'Last Man Down' Cast Ensemble
Daniel Stisen portrays the part of John Wood, a soldier in the film. Maria Johnson, who has escaped from a laboratory, is played by Olga Kent. Commander Stone, the murderer of John's wife, is played by Daniel Nehme. Other stars were Stanislav Yanevski, Madeleine Vall, Natassia Malthe, Stephanie Siadatan among others.
'Last Man Down' Showrunners
Fansu Njie, an award-winning director, helms the picture. He is a Swedish director. At the Louisville Fright Night Film Festival, Fansu Nije won five honors for his short film 'Bad Dreams,' including Best Director, Best Foreign Short, and Best Screenplay.
Scroll Down for Comments and Reactions