News
ASAP Rocky Net Worth: How Rich is The Versatile Rapper?
ASAP Rocky Net Worth: How Rich is The Versatile Rapper?
Chart-topping rappers are famous for their lyrical ability and fire-spitting rap. Though they spend a lot of time perfecting their craft, many of them are not one-trick ponies. Some of them are as successful at business as they are at rapping. One real example of this is Asap Rocky, who is as versatile as a rapper can get. A lot of people are curious about how successful Rocky is.
This article will give you a closer look at Rocky's career in different fields and his journey to reach his success today. If you want to see how wealthy Rocky is and how much his net worth is currently, then all you have to do is read on.
ASAP Rocky is in the fields of entertainment and fashion.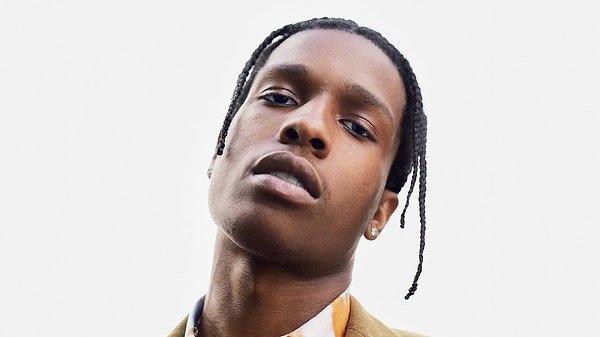 ASAP Rocky Early Life
Rakim Mayers, famously known as ASAP Rocky, was born on October 3, 1988. He is the son of Adrian Mayers and Renee Black. He started to be interested in music and rap in his primary days, and love and support were given to him by his parents because the community that they are in is surrounded by people who've been in contact with entertainment-related talents. Growing up surrounded by people in a musical and rap culture, Rocky was able to adapt to this kind of environment.
During his elementary days, who would have thought that Rocky would be starting to write his own rap songs? A third grader, as we expected, will be busy playing outdoors, but Rocky is different. He was a kid that loves to be associated with lyrics and beats and this led to him writing his very first own rap song.
He grew up to be associated with some problems when he was twelve years old, his father was caught and jailed for dealing illegal drugs his older brother was killed; after these kinds of challenges, Rocky, together with his mother and sister, moved out of their household and stayed in a shelter.
in order for them to continue with their lives while they're moving to different shelters. Rocky supplied cannabis and crack and remained busy writing more rap songs. He was eventually caught and served two weeks in jail, sharing a prison cell with Casanova, a famous rapper today as well.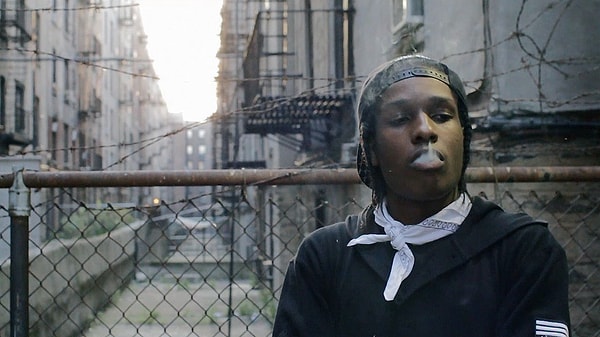 ASAP Rocky's Career
Rocky joined A$AP Mob, a group consisting of rappers, record producers, music video directors, and fashion designers. It is an American hip hop that started in 2006 in Harlem, New York City. 
In August 2011, ASAP Rocky's song 'Peso' got released unintentionally on the internet and found its way to some radio stations, including one of the most popular radio stations in the genre of hip-hop and rap, Hot 97. Two months later, he sealed a contract for $3 million with Sony Music Entertainment and its divisions, RCA Records, and Polo Grounds Music. The $1.7 million is allocated for Rocky's works, with another $1.3 million to fund ASAP Worldwide.
A$AP Rocky - A$AP Forever (Official Video) ft. Moby
ASAP Rocky was scheduled to be a guest on the show, Late Night with Jimmy Fallon. But before the day of his interview with Jimmy Fallon, he was arrested for attacking two photographers and a passerby who allegedly said that he had seen Rocky taking drugs at a clothing store in New York. His interview was rescheduled, and he performed 'Goldie' in the show.
Rocky was able to record his debut album, 'Long. Live. A$AP,'  in 2013. Critics and backlash did not leave this album after its release, and despite all the criticism Rocky received, his album still charted at number one on the Billboard 200. Rocky did not attempt to stay in the music industry. In 2013, he started his own clothing brand and collaborated with one of the most well-known and high-end fashion designers, Raf Simons. He also collaborated on the collections of J.W. Anderson and Guess Originals; imagine how big this clothing brand is, and you can imagine Rocky's net worth and fame.
Over the years of staying in the music industry, ASAP Rocky collaborated with not only one or two well-known artists. The artists she collaborated with are Lana Del Ray, Frank Ocean, Drake, and too many others to mention. Let's go back to our topic, the versatility of ASAP Rocky. Other than being a musician and a clothing brand owner, Rocky was sidelined in some movies. He appeared in movies such as Dope, Monster, Zoolander 2, etc.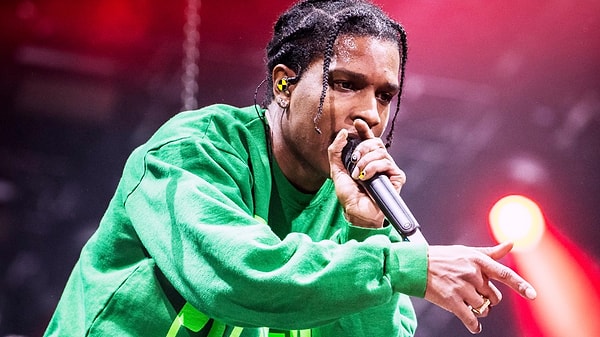 Rocky's Personal Life
Rocky's name was derived from their group name, A$AP, which stands for 'Always Strive and Prosper.' Under this mob, all of their members have this as a prefix, which will be used as a stage name. He is also a producer and is known by his pseudonym, 'Lord Flacko.' Looking at the physique of A$AP Rocky, you can see a healthy man in good shape body, and therefore you'll conclude that he eats some good and healthy foods. But what we do not know about him is that he is a pescatarian, a person that does not eat meat but eats fish and vegetables only.
A$AP Rocky's love interest right now is none other than the rumored mother of his child, Rihanna. Their relationship started in January 2020 as a longtime friend. But later in that year, the two of them were spotted having a vacation in Barbados. In May 2020, A$AP Rocky answered all of their fans' questions about whether the two of them are dating, saying in an interview that Rihanna is 'the one' and his ' longtime friends. But later in that year, the two of them were spotted having a vacation in Barbados. In May 2020, A$AP Rocky answered all of their fans' questions about whether the two of them are dating, saying in an interview that Rihanna is 'the one' and his 'Lady.'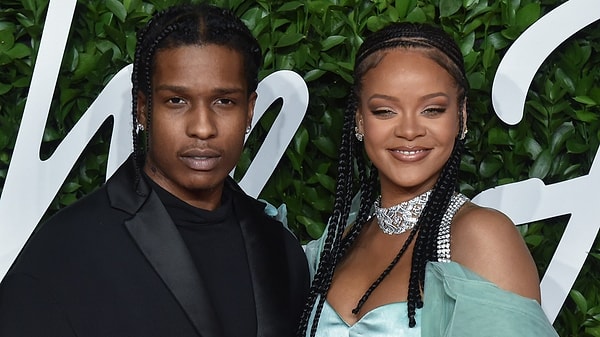 But before Rihanna came into his life, A$AP Rocky and Iggy Azalea, an Australian rapper, dated in 2011 after the two met through a mutual friend of theirs. A$AP Rocky's family, especially his stepmother, was saddened by the news of them breaking up because she described her as a lovely and down-to-earth type of woman.
In 2013, a year after Azalea and Mayers broke up, A$AP Rocky was engaged to Chanel Imam, Victoria's Secret model, but because of the differences in their schedules, the two called off their engagement and split up after a year of the proposal.
A$AP Rocky's relationship with Rita Ora was a bit dramatic because of the music he released under his album 'Long. Live.  Rita Ora defended not only herself but also other women; she said that disrespecting women is a big no and it's not cool.
ASAP Rocky Net Worth
So, how much wealth has Rocky accumulated throughout the years he spent in the music industry? Despite the issues that are linked to his name, we cannot deny how good and successful A$AP Rocky is today. Based on the recent update on Celebrities' Net Worth, A$AP Rocky has a net worth of $10 million dollars in 2022.
Scroll Down for Comments and Reactions