Rob Zombie's 2007 Horror Movie 'Halloween' Arrives On Netflix On February 21st
News
>
Rob Zombie's 2007 Horror Movie 'Halloween' Arrives On Netflix On February 21st
'Halloween' is a 2007 American slasher film written, directed, and produced by the rocker Rob Zombie.
'Halloween' Release Date And Trailer
'Halloween' is set to release on Monday, February 21st on Netflix. 'Halloween' 2007 trailer is already on YouTube. You may also browse the trailer right here:
Halloween (2007) - Full Trailer
What is 'Halloween' All About?
This horrific slasher film directed by rocker Rob Zombie is about a deranged killer who eludes a psychiatric facility and goes on a bloody rampage on Halloween night. The film is the ninth sequel in the Halloween franchise and a remake of the 1978 horror thriller of the same name. 
Zombie chose to build the film as both an origin story and a remake, following Carpenter's advice to 'make the film his own,' allowing for more unique content than merely re-filming the same scenes. Unadjusted U.S. dollars, the picture made $80.3 million worldwide despite poor reviews and cost $15 million to make, and despite its $15 million production cost. In 2009, Zombie released Halloween II, a sequel to the film.
'Halloween' was nominated for multiple awards for best film and acting. The film was nominated by the Sitges Film Festival for 'Best Film', as did the Rondo Hatton Classic Horror Awards, for which it won. Sheri Moon Zombie was also nominated for Best Supporting Actress at the Fright Meter Awards.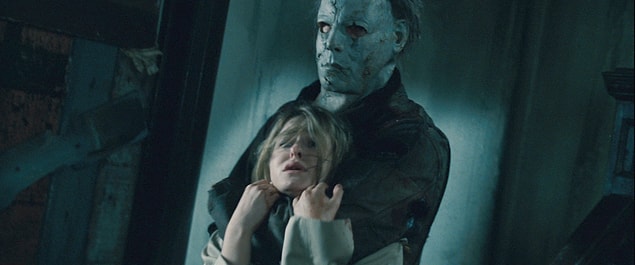 'Halloween' Plot
Michael Myers (Tyler Mane) breaks free after fifteen years in a mental institution for murdering his stepfather and older sister, desperate to return to his hometown of Haddonfield, Illinois. On Halloween, he arrives in his hometown with the relentless goal of finding Laurie, his younger sister (Scout Taylor-Compton). Dr. Samuel Loomis, a psychotherapist, is the only thing standing in Michael's way on a violent Halloween night (Malcolm McDowell).
Are you looking forward to watching 'Halloween' on Netflix this February 21st? Please write down your thoughts in the comment section below.