News
Rise of the Teenage Mutant Ninja Turtles (Season 1)
Rise of the Teenage Mutant Ninja Turtles (Season 1)
As they explore a subterranean city beneath New York City, four heroic brothers face ridiculous monsters with new weapons and powers.
The fourth animated series in the Teenage Mutant Ninja Turtles franchise, 'Rise of the Teenage Mutant Ninja Turtles,' is an American 2D animated television series. On July 20, 2018, Nickelodeon aired a sneak preview of the series. Andy Suriano and Ant Ward created and executive produced the series, which ran on Nickelodeon in the United States from July 20, 2018, through August 7, 2020.
Nickelodeon launched the series on March 2, 2017, and it was originally planned to run for at least 26 episodes. The Turtles go on new adventures in this reimagined series as they seek to uncover the mysterious secrets of New York City and their own powers in order to save the world from evil.
Before the first season's formal premiere, Nickelodeon renewed the sitcom for a second season with 26 episodes on July 27, 2018. However, the length of this season was cut to 13 episodes halfway through production. On August 7, 2020, the final episode aired. On August 5, 2022, Netflix will release a feature film.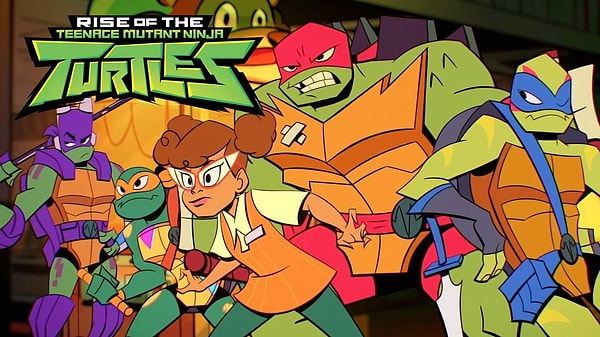 'Rise of the Teenage Mutant Ninja Turtles' Release Date
'Rise of the Teenage Mutant Ninja Turtles' has been confirmed to be arriving on Netflix on Tuesday, May 31st.
'Rise of the Teenage Mutant Ninja Turtles' Trailer
Watch the official trailer for the 'Rise of the Teenage Mutant Ninja Turtles' here.
'Rise of the Teenage Mutant Ninja Turtles' Plot
Four mutant turtle brothers skulk deep in the sewers of New York City. Raphael, Donatello, Leonardo, and Michelangelo are early adolescent brothers who go on fresh and thrilling adventures. As they navigate the modern world and other hidden realms, they use their mystic ninja abilities to learn to work together as a cohesive unit and become a team of heroes. As they uncover the hidden metropolis beneath New York and find time for a slice of their favorite pizza, the brothers receive a whole new look, new weapons, and new powers.
The turtle brothers and their pal April O'Neil face an evil alchemist named Baron Draxum and the treacherous Foot Clan. They also discover their Master Splinter's secret: he used to be a martial arts expert and movie star named Lou Jitsu. To stop the Foot and Draxum from resurrecting the Shredder, a monster formerly banished by Splinter's ancestors, they must collect components of an ancient dark armor known as the Kuroi Yroi.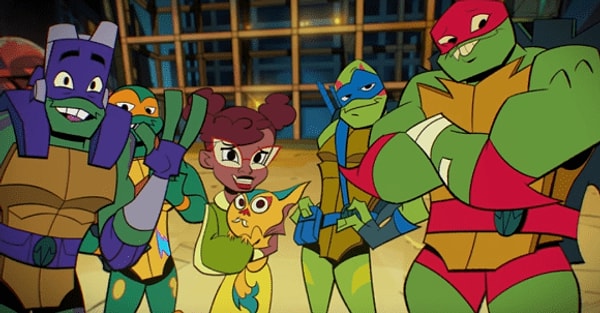 'Rise of the Teenage Mutant Ninja Turtles' Main Characters: The Turtles
Raphael 'Raph' (voiced by Omar Benson Miller) is a 15-year-old alligator snapping turtle and the group's unofficial leader before the second-season finale. Raph wielded two tonfa in battle that can amplify his own physical strength with red mystical energy. In battle, he has a penchant for speaking in the third person. Raph has several catchphrases, including 'Jumpin' Jackflash' when he's astonished and 'Hot Soup' while he's fighting.
Donatello 'Donnie' (voiced by Josh Brener) is the older twin of Leo, a 14-year-old spiny softshell turtle. He is the team's 'genius' and enjoys receiving praise. Because of his kind, he has a sidekick drone named S.H.E.L.L.D.O.N. and various battle shells that he manufactures to aid him in battle. Instead of using a magical weapon like his siblings, he uses a high-tech version of his traditional wooden staff in battle, which can convert into a variety of weapons such as drills or a rocket-powered hammer. 
Leonardo 'Leo' (voiced by Ben Schwartz) – A 14-year-old red-eared slider and the team's current leader as of the Season 2 conclusion. He's renowned as the group's trickster, believing that his one-liners will 'light up the crew,' but he's proved to have genuine charisma. In combat, Leo uses a dachi blade to open portals, but in the season two finale, he was given new katanas that allow him to transfer himself or others. Despite his arrogance, Leo is insecure and feels the need to be correct all of the time. 
Michelangelo 'Mikey' (voiced by Brandon Mychal Smith) — A 13-year-old ornate box turtle who is the troublemaker brother. He is a caring and affectionate artist who is also known as the group's wild card. Mikey uses a kusari-fundo in battle and can transform into a fire spirit.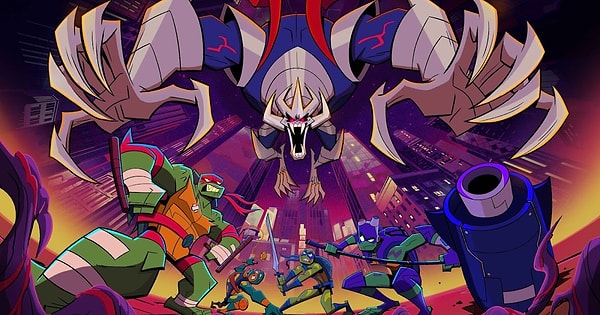 Are you looking forward to the 'Rise of the Teenage Mutant Ninja Turtles' on Netflix? Please share your opinions in the comment section below.
Scroll Down for Comments and Reactions