News
Rihanna Reveals Pregnancy at Super Bowl Halftime Show
Rihanna Reveals Pregnancy at Super Bowl Halftime Show
Months ago, it was announced that Rihanna, who had been absent from the music scene for some time, would be performing at the fifty-seventh Super Bowl halftime show. Her appearance generated excitement among her fans, but while her performance was praised, rumors about her pregnancy began to circulate in the tabloids. Despite this, Rihanna's performance was a hit, showcasing her undeniable talent and reminding everyone why she's one of the most iconic performers of our time.
Rihanna, who released her last album "Anti" in 2016 and performed her last live performance in 2018, had fallen into a deep silence musically.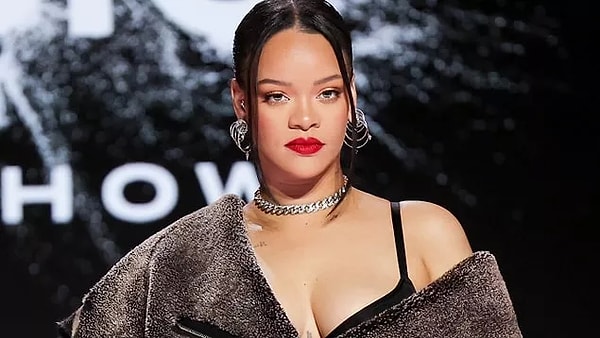 She finally returned from last October with her new song 'Lift Me Up', which she recorded for the movie "Black Panther: Wakanda Forever" and delighted her fans.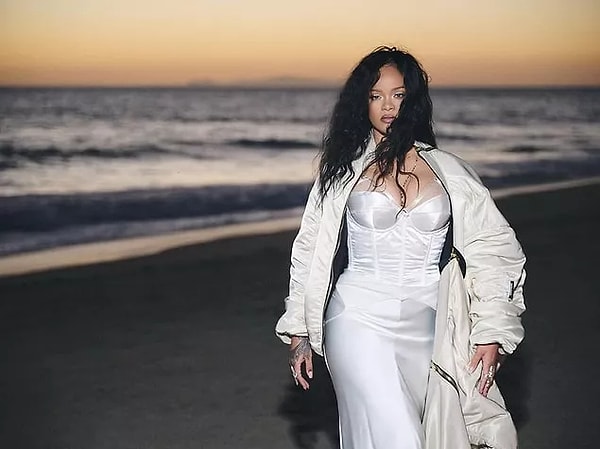 In the intervening years, there have been many developments in the life of the famous singer; the most important was that she had her first baby in May.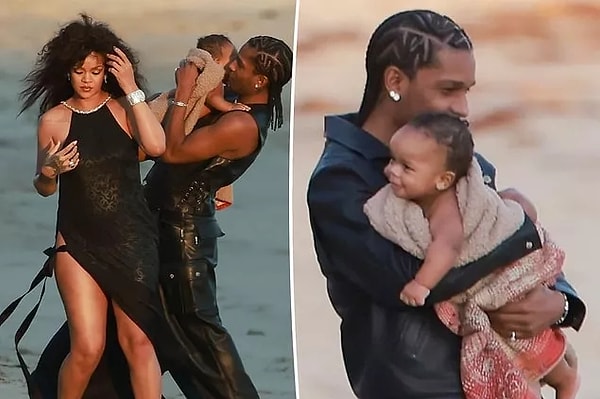 The other big news was the Super Bowl. It was announced that Rihanna will be at the most important sports night of the year, where the most popular names in the world come out at halftime every year.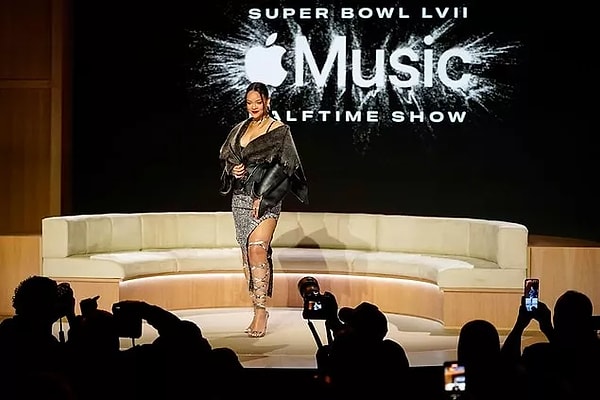 Rihanna, who made her first appearance in 5 years on the show, performed a medley of her favorite songs.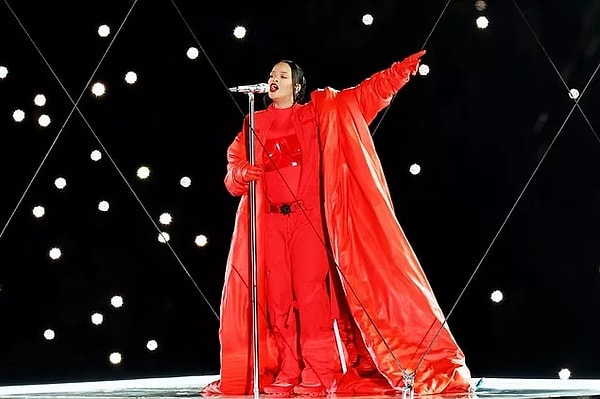 With a 5-year break and new motherhood, it was obvious that there were shortcomings in her performance, but she managed to do a great job with professionalism.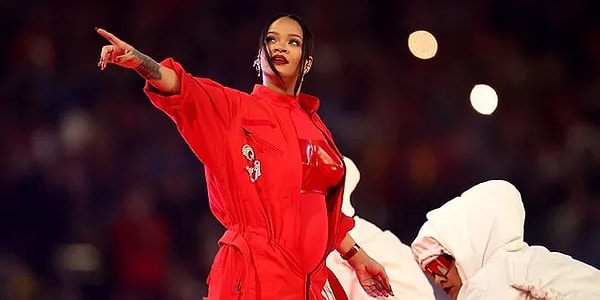 What drew attention rather than the performance was Rihanna's prominent belly and pregnancy claims.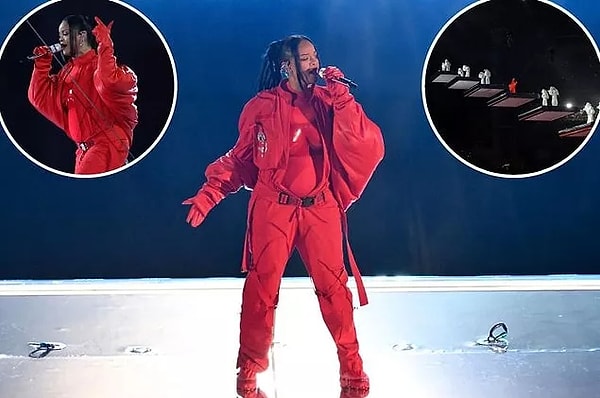 The belly of the singer, who wore two layers of red overalls and zip up the second layer below the navel, raised the question "Is Rihanna pregnant with the second one?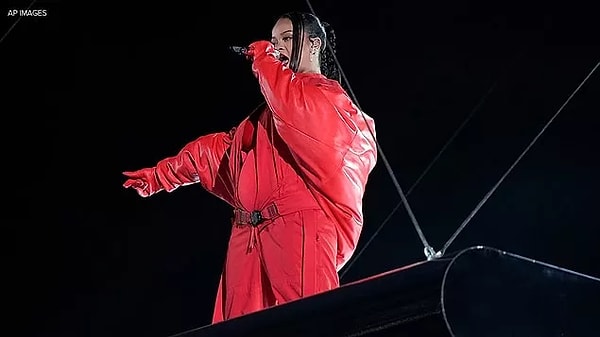 The fact that she often touched her stomach during her performance also strengthened this claim.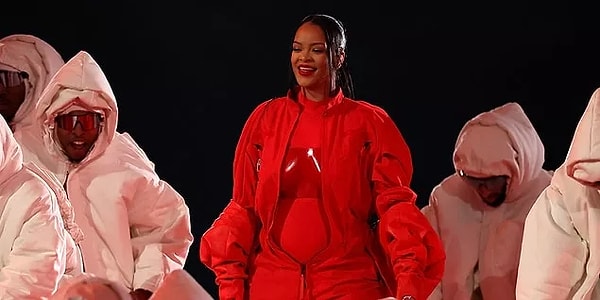 Speculation immediately began on social media. To some it was a post birth belly, to others she was definitely pregnant.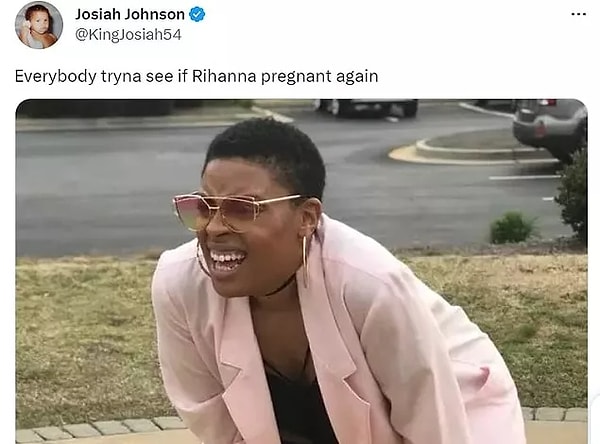 Comments were made such as "We'll never get a new album", "We will see Rihanna's pregnant outfits again".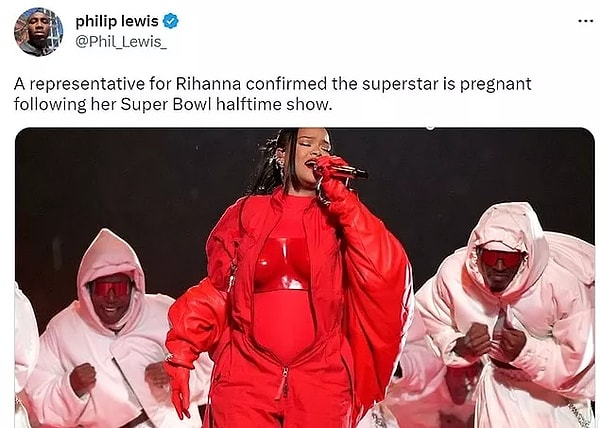 Maybe she just didn't lose her postpartum weight and didn't want to hide with methods such as corsets because she has a brand that did body positivity. If so, these comments are cruel.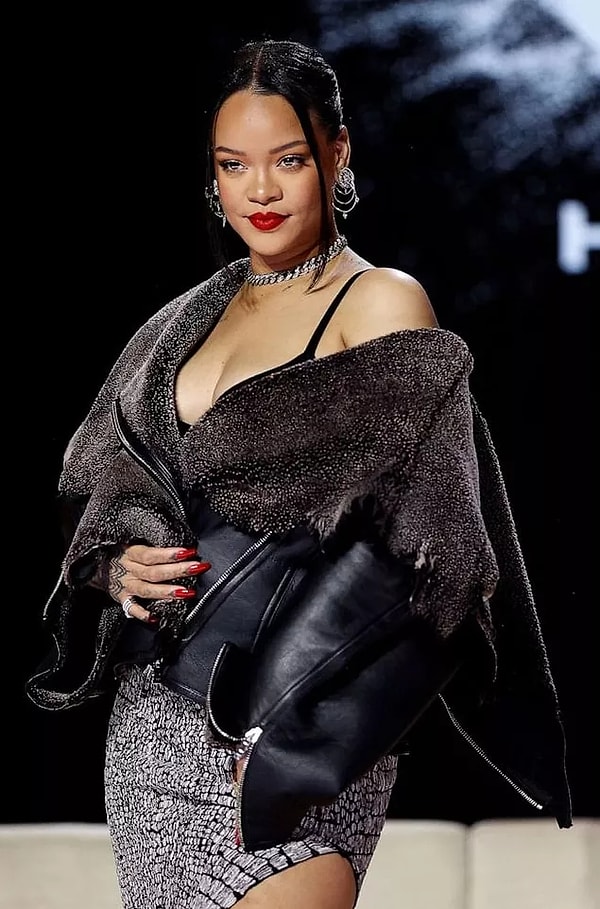 So, do you think Rihanna is pregnant? Let's meet in the comments!
Scroll Down for Comments and Reactions