News
Rapper Conway the Machine Leaves Griselda Records, Future Uncertain for the Modern Legends of Hardcore Rap
Rapper Conway the Machine Leaves Griselda Records, Future Uncertain for the Modern Legends of Hardcore Rap
Though only confirmed so far by Conway the Machine himself, it appears that Griselda as a hip-hop collective is now disbanded, at least in its original form. Conway the Machine, whose real name is Demond Price, said in a February 2022 interview that he is no longer a part of Griselda, referring to the record company he started with his brother Westside Gunn. In terms of the rap group of the same name, which released its debut full-length album WWCD in 2019, the future of Griselda remains undetermined.
Who is Griselda?
Hailed by some as the modern reincarnation of the Wu-Tang Clan, Griselda is commonly known as the association of rappers Westside Gunn, Conway the Machine, and their cousin Benny the Butcher. Professionally, the name refers to the record company Griselda Records, which includes mysterious rapper Mach-Hommy and producer Daringer. Griselda Records also releases music for other artists like Boldy James, Armani Caesar, and YN Billy.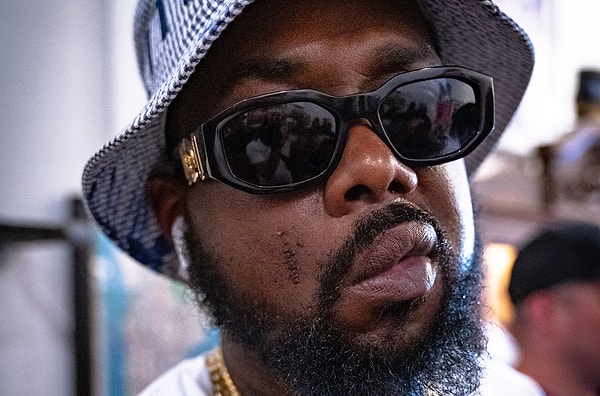 Griselda and 2019's 'WWCD'
Griselda Records releases in affiliation with Eminem's Shady Records and Empire Distribution, which both have co-released multiple solo albums from the core members. WWCD, Griselda's one full-length album, received rave reviews, with the group's demonstrated skills before and after 2019 all coming to a head in one gloriously gritty display. The core members with producers Daringer and Beat Butcha share writing credits on every track of WWCD, which means a future Griselda record would miss the presence of Conway the Machine.
Future of Conway the Machine
Conway the Machine, with his contracts under Griselda Records and Shady Records fulfilled, will now only be affiliated with his imprint Drumwork. As an artist free from any required obligations, Price appears to be still considering what exactly the future holds for his releases. This announcement preceded the release of Conway the Machine's second album, God Don't Make Mistakes, on February 25, 2022, distributed by Shady Records and Griselda in his apparent final release under these labels.
Check out the last single from God Don't Make Mistakes below, featuring his former Griselda affiliates Benny the Butcher and Westside Gunn.
Scroll Down for Comments and Reactions