Prime Video's 'The Terminal List': Is It Worth Watching?
Every once in a while, critics and fans seem to differ in opinion concerning a TV show. The new series The Terminal List, launched on July 1 on Prime Video, shows a wide gap between audience and critic ratings. 
With tons of new series on streaming giant platforms like Netflix, Prime Video, Hulu, and HBO Max among others, it can be challenging to select something to watch. So, should you stream or skip The Terminal List? 
Hopefully, this post will help you decide.
'The Terminal List' Details
The Terminal List is an eight-episode drama series whose protagonist is James Reece (Chris Pratt), a Navy SEAL who finds himself trapped in a deadly conspiracy. 
Joining Pratt are the amazingly talented Taylor Kitsch as Ben Edwards, Constance Wu as Katie Beranek, Patrick Schwazeneg as Donny Mitchell, Riley Keough as Lauren Reece, and JD Pardo as Tony Liddel and Jai Courtney.
Critic Ratings
For a TV show that's been stunningly hyped, right from its high-end budget, overseeing Pratt's premium salary, critics claim to be underwhelmed by what was brought to the table. 
Its trailer seemed to promise nothing short of vengeful thrill, but critic ratings indicate there's something to be desired. With 34% on Rotten Tomatoes, critics' consensus reads, 'While Chris Pratt fully commits himself to the The Terminal List's mission, this thriller's unrelenting gruffness is no meat and all potatoes."
All reviews weren't harsh though, with some critics mentioning Pratt being the highlight of the show.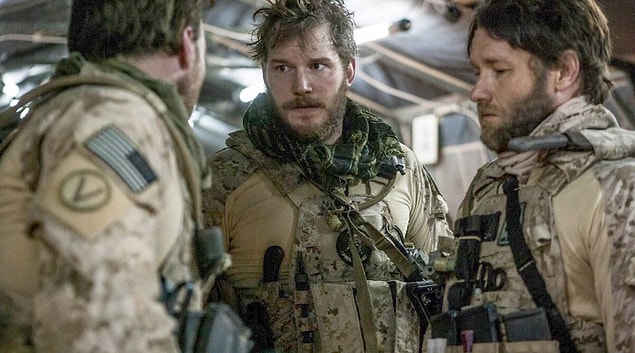 Audience Score
Despite critics giving such low ratings, the audience score is a perfect 92%, which is a notable difference. That means many viewers have a lot of love for the revenge thriller series. 
As part of the audience review, one user who gave five stars said, 'Chris Pratt's best acting performance to date. I never thought he had those range of emotions in him. A few more flashbacks than I would like, but overall, it's currently the best series on Amazon. I see the faddish critics are up to their usual tricks by marking it down just to get validation from their bubble. Oh well.'
Stream or Skip 'The Terminal List'
Both critics and fans agree that the series suffers from being too long and could have summed up its plot in a two-hour film rather than stretching it into eight-hour bloat. 
But given its favourable audience rating, The Terminal List could be worth streaming, if only for its stellar cast.