Prime Video's Newest Series 'Anything's Possible': Plot, Cast, Trailer, Release Date & other Details
News
>
Prime Video's Newest Series 'Anything's Possible': Plot, Cast, Trailer, Release Date & other Details
Amazon Prime Video has acquired Billy Porter's directorial launch, Anything's Possible, initially named What if, scheduled to drop this Friday, July 22nd. 
The upcoming rom-com was penned by an outstanding screenwriter Alvaro G. Lecuona.
What is 'Anything's Possible' About?
The series celebrates queerness and the pride that comes with one being able to accept and live with their identity. In an interview with Variety, the creator illustrated, 'This is a motivational story and more of a fairytale. We acknowledge that and tend to focus on what it can be. That's what artists do.'
Anything's Possible is produced by United Artists Releasing before its international launch at the LGBTQ film festival Outfest as the event commemorated its 40th anniversary on July 14th. 
The creator Billy Porter also received the Outfest accomplishment award honor.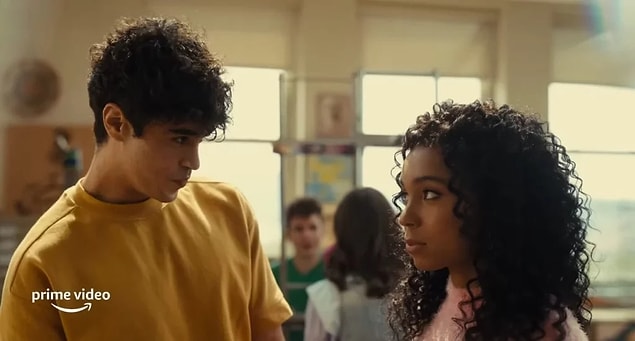 'Anything's Possible' Plot and Synopsis
The series centers on high school teenagers Khal and Kelsa, who lit a romance after being combined in an art class to draw each other's portraits. 
What makes Anything's Possible different from other rom-com is the intersectional, relevant, and bold LGBTQ representation. Kelsa is the Black transgender girl dating a cisgender boy. 
Like the current world, Anything's Possible displays couples' challenges in a queer love chronicle. While Khal and Kelsa navigate butterflies, shy conversations of a flourishing romance, and first touches, the pair also encounter the school bullies who are not respecting their identities.
These challenges, however, do not prevent Khal and Kelsa's romance; they stand firm amidst the problem and walk together into the school. What makes Anything's Possible even more significant is that it focuses on the challenges, tragedies, and trauma.
Who is in 'Anything's Possible'?
Eva Reign portrays Kelsa, while Abubakr Ali of Grendel, The Walking Dead: World Beyond, and Riverdale plays Khal. 
Tony Award champion singer and actress Renée E. Goldsberry of Altered Carbon and Girls5Eva impersonates Kelsa's mom. Courtney Carter also appears in the series. 
Emmy Award champion Billy Porter is the series' director, with Killer Film's David Hinojosa and Christine Vachon as the producers, alongside Andrew Lauren Productions' Andrew Lauren and DJ Gugenheim. 
Anything's Possible is penned by Ximena G. Lecuona.
Trailer and Release Date
The series will land on our screens this Friday, July 22nd, exclusively on Amazon Prime Video. Although it was initially meant for a theatrical launch with a lower budget, the creators had to review this settlement. 
On May 17th, Billy Porter revealed that Anything's Possible would entirely be released on streaming. You can watch the series' trailer on Prime Video's main YouTube Channel for more descriptions.