Prime Video's New Series 'Riches' Proves Money To Be the Root of all Evil
Are you into drama shows? Well, Amazon Prime Video might be your next home this holiday. The streamer just unveiled an addition to its plate of drama content with the first season of Riches, a British TV show created by Inventing Anna's Abby Ajayi. 
Drama shows have a way of representing nearly everyone's life, personality, and character on screens, as they can never run out of ideas to talk about.
What's 'Riches' Season One About?
Riches will follow the super-wealthy and stylish black family, the Richards, in its business world. When the family head, Stephen Richards, passes on suddenly from a stroke, his long-established businesses fall into uncertainty. 
The Richards children begin fighting over the businesses' control while striving to protect the family's secrets, which are at risk of being disclosed. Riches follows a setup that's quite familiar in most Black business family shows but in a more captivating way.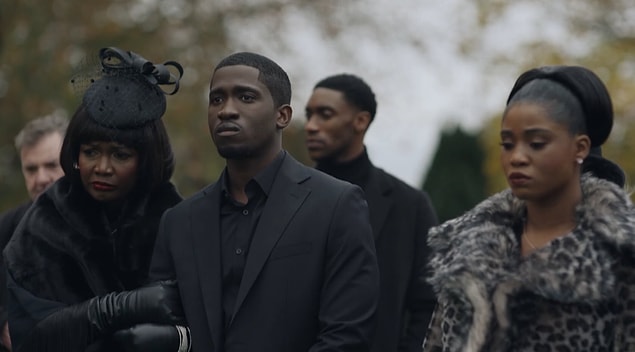 Has Prime Video Released the Trailer for 'Riches'?
Yes. Prime Video posted the official trailer for Riches on its main YouTube Channel roughly four weeks ago. The trailer's 2 minutes and 3 seconds begin with a glimpse of Stephen Richards' burial before tension builds among his offspring. 
The trailer proceeds with a fight over the succession of Richards' properties by his children, as Nina and Simon are the key beneficiaries. Who needs enemies when you can have the Richards family?
Who Creates 'Riches'?
Riches is created by Abby Ajayi, who also serves as the show director alongside Sebastian Thiel and Darcia Martin. The series is chiefly produced by Ajayi, Alison Owen, Nadine Marsh-Edwards, Amanda Jenks, Polly Hill, and Alison Carpenter. 
Yvonne Francas produces the show as an Amazon Studios, ITV Studios, Monumental Television, and Greenacre Film co-project.
'Riches' Season 1 Cast?
The first season of Riches boasts plenty of iconic actors, such as Sarah Niles (Claudia Richards), Hugh Quarshie (Stephen Richards), Deborah Ayorinde (Nina Richards), Nneka Okoye (Wanda Richards), and Emmanuel Imani (Simon Richards). 
Other characters include C.J. Beckford (Andre Scott-Clarke), Ola Orebiyi (Gus Richards), Adeyinka Akinrinade (Alesha Richards), Hermione Norris (Maureen Dawson), and Brendan Coyle (Gideon Havelock).
When is 'Riches' Season One Coming Out?
The first season of Riches is scheduled to launch on Friday, December 2nd, on Prime Video for Canada, the US, New Zealand, Australia, and Sub-Saharan Africa. 
The series will premiere on the same date in the UK via ITVX.