News
Pre-Order Victoria 3 for These Awesome Bonuses
Pre-Order Victoria 3 for These Awesome Bonuses
Victoria 3, the sequel to Paradox Interactive's grand strategy game Victoria II, is set to release exclusively on Steam. This means that it will not be available to buy from the Microsoft Store or Xbox Game Pass. The game will be officially released on October 25, 2022, but you can now pre-order the game via the Steam store.
Fortunately, pre-ordering on Steam will provide players with various pre-order bonuses that will provide you with more content to access.
Grand Strategy Masterpiece by Paradox Interactive
The Victoria titles are grand strategy games, which means that they involve various social themes, such as geopolitics and demographics. All games in the series feature nations that existed between the years 1836 and 1936. Victoria II was first announced more than 13 years ago in 2009 and was released a year later on August 2010. The game received generally favorable reviews from gamers, with most people noting the amazingly rich history and details included in the games.
The main gameplay of the Victoria series involves controlling one of the hundreds of existing states (based on the aforementioned era) and managing everything about the chosen nation. This includes science advancements, army strength and development, local politics, and international diplomacy. Players are also tasked to maintain all the economic needs and political aspirations of their chosen nation's population. It's basically a society simulator where the player has to oversee every aspect of the nation.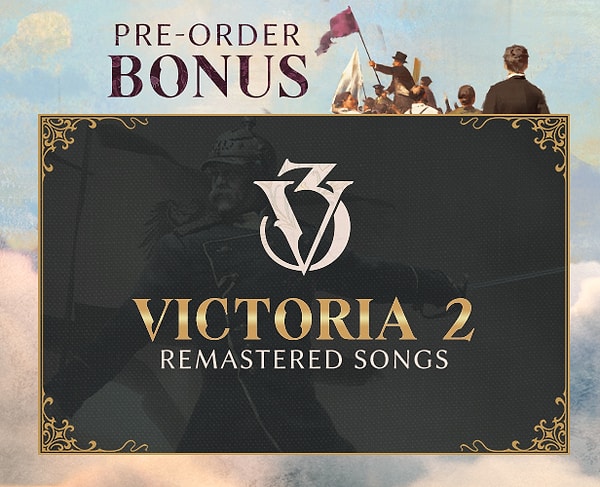 Known Pre-Order Bonuses, Get Even More With the Grand Edition
Now, with the Victoria fans celebrating the upcoming release of the sequel after more than a decade, the pre-order bonuses provided to players who buy the game via Steam will certainly make buyers happy.
Bonus contents will be included in the game if you buy the game before the expected release on October 25. The main bonus content is the music pack containing remastered songs from the game's predecessor, Victoria II. This also includes several remastered soundtracks and some new version compositions.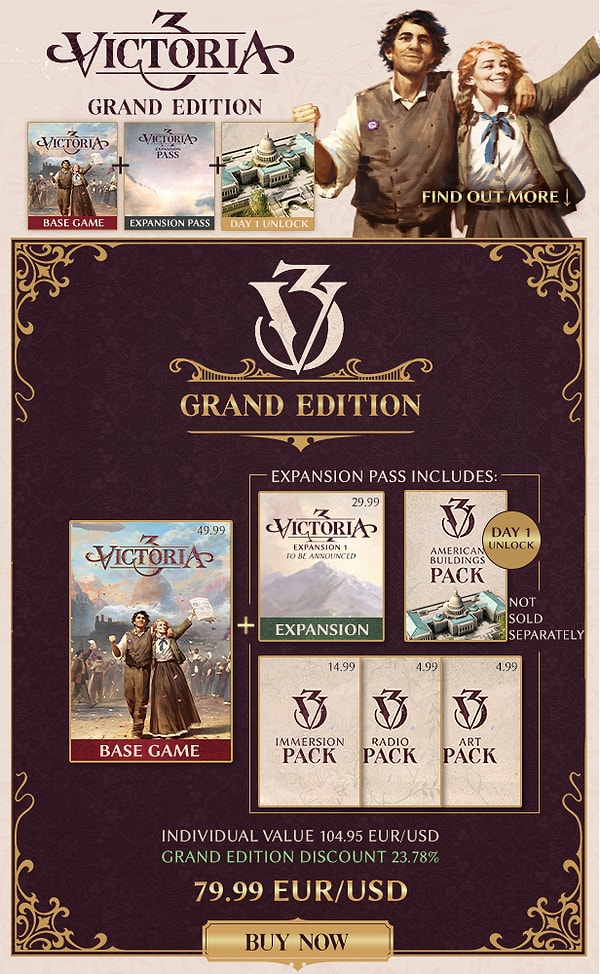 Moreover, fans will be delighted to know that there will be even more bonuses for players who buy the Grand Edition of the game. The Grand Editions features a music pack, an art pack, one immersion pack, an expansion pack, and the expansion pack bonus: The American Building Pack.
Scroll Down for Comments and Reactions