News
Pokemon Unite Tier List (November-December 2022) - The Most Powerful Pokemon Right Now
Pokemon Unite Tier List (November-December 2022) - The Most Powerful Pokemon Right Now
Every generation reached by the gaming world comes with greater surprises in the form of well-developed games and updated tiers of power. Pokemon Unite is no exception to this restructuring, with players taking their time in the previous weeks to discover the rank of their favorite pokemon companions.
Not just an ordinary game, Pokemon Unite allows each player to develop teamwork to pave their way to success, but to avoid such trouble for any of your teammates, the game also requires individual competencies for a well-placed performance. Knowledge of many Pokemon and their power levels will help you win.
Fortunately, players can easily have access to these rankings provided by a tier list, or the ranking of all characters in a game, which are typically based on how powerful they are. The Pokemon Unite tier lists are usually used by the players as they prepare a lineup of Pokemon that are most suitable for the game that they will be playing. This list is an excellent resource that most gamers should check out to promote a more competitive gaming environment.
The Pokemon Unite tier list, at all times, is an ideal resource for all competitive games as it serves as an easy guide for hunting the best monsters to be used in the game. If you are one of them, continue reading to become more familiar with this month's tier list.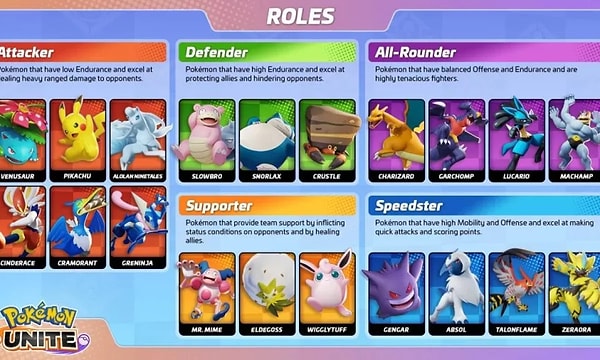 Pokemon Unite: A Quick Introduction
Pokemon Unite is a MOBA game for Android and iOS that was released in July 2021 by The Pokemon Company and developed by Timi Studio Group. With the creative production of Masaaki Hoshino, this game is taken from the infamous Pokemon anime series by Satoshi Tajiri which was first seen in 1996.
This online multiplayer battle arena (MOBA) and real-time strategy (RTS) hybrid allows gamers to take control of their Pokemon companions as they battle to defeat other Pokemon trainers on the battlefield. With its MOBA-style gameplay, Pokemon Unite allowed players to take control of a single character for a team to work together on their quest to destroy their rival's base.
Pokemon Unite features five-player matches in which the goal is to destroy the opponent's base in order to obtain more valuable scores than the opponent for each ten-minute match. Because the number of Pokemon is limited, it is critical for each player to carefully consider their options before selecting one. A tier list is promoted to help gamers choose the best Pokemon characters for their skill level and how they like to play. This makes it easier for them to think about.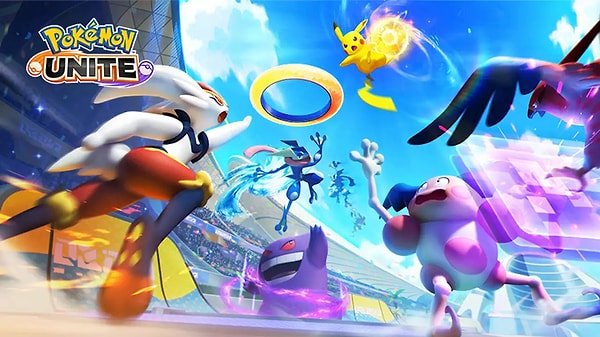 Pokemon Unite Tier List (2022)
Different Pokemon with their own unique stats and abilities are featured and can be chosen as most suited for specific tasks during battle. With the sole purpose of showing which Pokemon best complement certain circumstances, this Pokemon Unite tier list is assembled. The rankings run from the S tier, which is considered the best picks, to the worst picks in the C tier.
Tier S: Pokemon in this tier are highly functional and possess the most powerful skills, with records of no real weaknesses. Without skilled strategies for specific counters, it is impossible to defeat this battle arena's undead monsters. However, no monster can remain undefeated without the help of great teamwork and analytical skills.
Tier A: Pokemon in this tier are extremely powerful and can easily crush their foes. They might be a step behind the S-tiers, but these monsters are so dangerously crafted that you can't steal a win effortlessly.
Tier B Pokemon are average creatures that aren't the best but aren't terrible either. Their average stats provide a sufficient fighting force for use.
Tier C: This tier is composed of Pokemon with the highest chances of losing rather than winning. They are below average, and it usually takes certain situations for them to be considered a helpful companion.
This Pokemon tier list ranked Pokemon from best to worst based on their abilities, stats, and performance. The power of these Pokemon is determined by how you use them, so choose wisely.
All-rounder Pokemon
Pokemon that fall under this classification are well-rounded and come in several varieties. Their specialties include offense and defense as required, which makes them reliable allies in the battle arena.
Tier 
Pokemon
S
Snorlax, Sylveon, Duraludon, Lucario, Eldegoss, Dragonite Pikachu, Hoopa, and Tsareena
A+
Absol, Alolan Ninteales, Blastoise, Blissey, Cramorant, Crustle, Decidueye, Eldegoss, Gengar, Greedent, and Greninja
A
Mamoswine, Mr. Mime, Slowbro, Machamp, Talonflame, Wigglytuff, and Zeraora
B
Cinderace, Garchomp, Gardevoir, Venusuar, and Trevenant
C
Charizard
Attacker Pokemon
Pokemon of this classification are more advantageous on offense during the game. With their killer speed, which allows them to perform quick and destructive attacks, they can easily slay their enemies just before they can react.
Tier 
Pokemon
S
Dragonite, Lucario, and Tsareena
A
Machamp
B
Charizard, Garchomp
C
–
Defender Pokemon
The role of the Pokemon under this classification is probably one of the hardest tasks in Pokemon Unite, as they are tasked with protecting their teammates while also defending themselves from the threat of the rivals.
Tier 
Pokemon
S
Duraludon, Pikachu, and Sylveon
A
Alolon Ninetales, Cinderace, and Decidueye
B
Cramorant, Dardevoir, and Greninja
C
Venusaur
Support Pokemon
Pokemon of this classification have the ability to heal their company as well as boost their stats for the benefit of the group. Although these Pokemon have few offensive abilities, they are mostly relying on their pact to do all the damage and just work as a support for a teammate who is in need.
Tier 
Pokemon
S
Hoopa, Eldegoss
A
Blissey, Wigglytuff
B
Mr. Mime
C
–
Speedster Pokemon
Speedsters are the primary assassins of the group, which means that they are always the ones to go first in the battle. Their quick skills and attacks allow them to deal with opponents and cause primary damage before they can attack their teammates.
Tier 
Pokemon
S
Gengar, Zeraora
A
Talonflame, Absol
B
–
C
–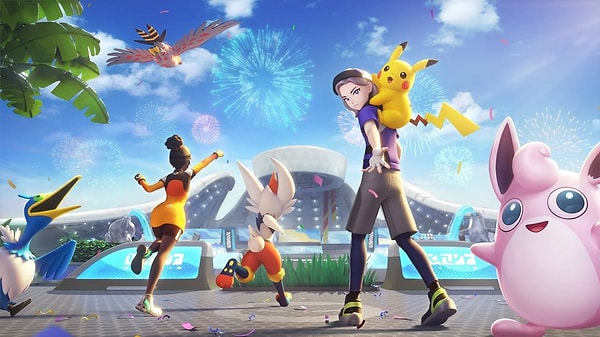 Frequently Asked Questions
What does a tier list mean?
A tier list is a classification of Pokemon characters, ranked from the best performers to the worst. The tier list is often used by players who want to identify the best characters to use for the battle that they want to play. Furthermore, different lists exist for various video games, not just on Pokemon Unite, as it provides useful information about items or powers ranked to be used in various video games.Players around the world are given great advantages thanks to this powerful list.
Why is the Pokemon Unite tier list important?
The Pokemon Unite tier list is a crucial list that helps players compare different Pokemon and identify the best picks for them. Players are guided in determining specific pokemon that can provide a greater advantage than others, allowing them to select a powerful asset. Moreover, these lists can be an aid in making decisions on which team members are skilled enough to accompany them on the battlefield. Furthermore, this can be a great way to prepare for assessing your opponents, put you at ease, and allow you to take advantage if your pokemon is ranked higher than the other. In general, accessing the Pokemon Tier list can boost a player's confidence in their chosen pokemon.
Which Pokemon is the best in the United States?
There is no reliable way to determine who the best Pokemon in this game is. Every Pokemon has specialties and rules to fulfill in their categories, which means that their power varies depending on what situation they are most suited for. Picking teams based on what kind of enemy you are up against can also offer a great advantage to your chosen character. You can still win against a top-tier player using your average Pokemon. With great tactics and skills, any Pokemon can be the best.
What is the worst Pokemon in the United States?
The weakest pokemon in Pokemon Unite would have been the ones with the lowest tier. They are best beaten against a wide variety of types and do not have an advantageous situation in which to use their skills. Classified C-tier pokemon can be the worst, for they can easily be taken down by most opponents.
How often is this Pokemon Unite tier list updated?
The Pokemon Unite tier list updates as new information about the game is acquired. This list is constantly updated to ensure accuracy and timeliness. You can return from time to time to learn about the latest changes and developments in the game and gain an advantage while playing.
Why do players use the tier list for Pokemon Unite?
There are tons of reasons why players are on the Pokemon Unite tier list. It can be for acquiring information about how Pokemon stack up against each other, comparing and contrasting the skills and abilities of the mobile creatures, acquiring advantages for the upcoming battles, scouting for the most reliable Pokemon for competitive play, and more. Whatever reason each player has, this list is a valuable tool that can aid in greater plays and put the curious players at a great advantage.
Is using a tier list for Pokemon Unite cheating?
No, acquiring information from the tier list cannot be considered cheating, as it was made solely for the purpose of ranking the Pokemon for all the players' benefits. Using the tier list for getting ideas is legal; further, this list does not guarantee the result of the game to whoever has access as the outcome always depends on how the players play.
Does using upper-tier Pokemon confirm victory?
No. Every player must understand that the greatest asset for winning the battle is not always what type of Pokemon they are using or how powerful they are. The most important secret to winning is knowing your pokemon well and being able to navigate their chosen pokemon with great skill, You can still defeat a top-tier opponent with your lower-tier characters' skills and ability to counterattack, and always analyzing to establish a better game.No matter what level your Pokemon might be, if you don't know how to properly fight with it, victory will never be yours. However, using top-tier pokemon can increase your chances of victory, so you must put forth considerable effort.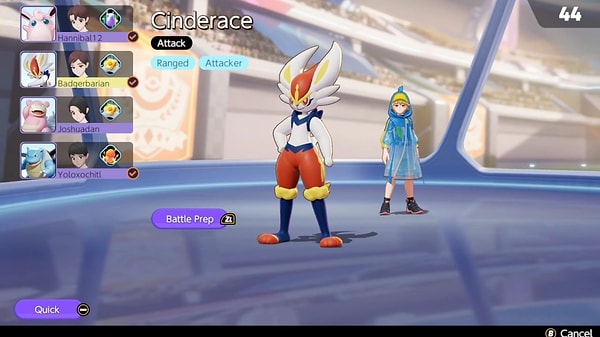 Final Words
The evolution of this list is always a source of contention among players, who all have their own ideas about which pokemon are the best or worst. The Pokemon Unite tier list, however, is not final and is revocable because the updating system constantly changes, and players continue to develop great tactics to counterattack. This list is solely a guideline for the players to make better decisions in figuring out what teams to set up during the game.
Every part of the list is subjectively ranked and cannot guarantee wins and losses as the battle begins. All Pokemon creatures have unique abilities and specialties designed for specific events and situations; as a gamer, don't just jump into one Pokemon because it's on the list. You will greatly contribute to your desired success if you consider learning how to use your Pokemon and how to counterattack the enemies.
In general, this list is not a ticket to victory but can be used as a way to victory. It all comes down to the user to unleash the full potential of their chosen Pokemon and teammates, as no monster on the battlefield remains undefeated without a pact of analytic abilities and great teamwork.
Scroll Down for Comments and Reactions