This Performance Artist Asks People To Feel Her Breasts And Genitals
Milo Moiré, a performance artist from Switzerland, did a show called 'Mirror Box' in some European cities, including Dusseldorf and Amsterdam, in order to create awareness about feminism and women's rights. The artist, who chose London's Trafalgar Square for her next demo, was arrested by the police.
She allowed people who are older than 18 to feel her genitals for 30 seconds.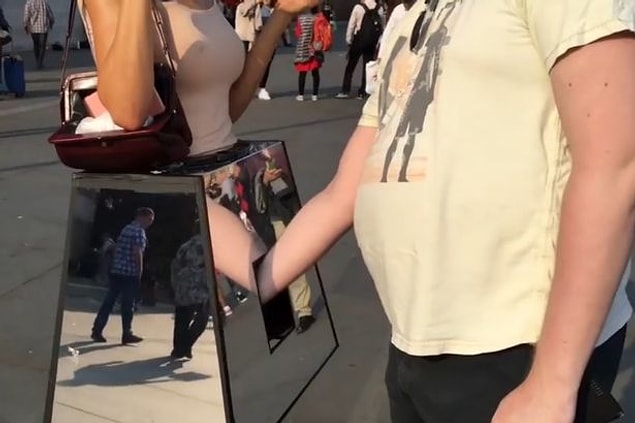 She also mentioned that the people in Amsterdam were very open-minded and friendly during her performance and that she received positive feedback.