Peacock's Second Season of 'Smother' is full of Dark Revelation from the Complicated Family Tree
News
>
Peacock's Second Season of 'Smother' is full of Dark Revelation from the Complicated Family Tree
Peacock has unveiled that the second six-episode season of the drama show Smother drops on Thursday, April 28th, 2022. The streaming platform has also posted a trailer on its main YouTube channel for more film descriptions. 
The series is set on the small, rugged, and wild coast of Claire, exploring intensely hidden secrets and their unanticipated consequences.
A Recap of Smother Season One
The chief of the Ahern family, Denis, falls from the top of a cliff after revealing his divorce from Val, his wife, after 25 years of marriage. Blames were put on almost every character we've encountered. The season ended with a revelation that Denis had been blown on his head before falling from the cliff. 
After the first season ended shockingly, viewers have been in much anticipation for the second season, and it's finally here.
What to Expect from Smother Season 2
In this new season, Val questions the events that occurred the night before concerning his husband's death. She investigates Denis's connection with his close relatives to find out who was responsible for his shocking death. 
The deeper Val digs into the family secrets, the more she learns of her late husband's manipulative and controlling behavior that hugely impacted every family member.
While Val Ahern is still healing from her husband's death and the subsequent cover-up, she becomes more distressed when a stranger, Finn, shows up at her door claiming to be Denis's estranged son. There is some suspicion about Finn's true profile.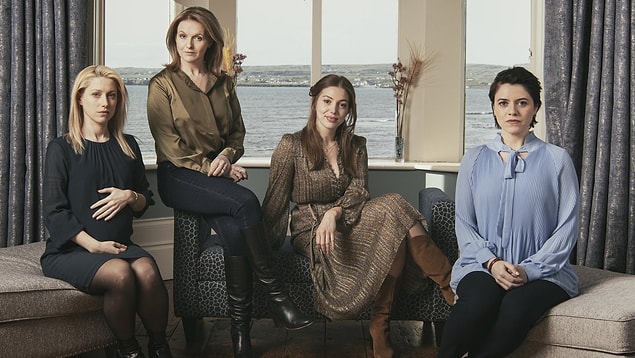 Smother Season 2 Cast Members
Your main cast for the show includes Stuart Graham playing Denis Ahern, Dervla Kirwan enacting Val Ahern, and Seána Kerslake portraying Grace Ahern. Gemma-L. Devereux depicts Ahern Anna, Finnian Fagan represents the role of Finn, Conor Mullen plays Frank Ahern, and Kevin McGahern enacts Michael Foley.