Peacock's 'One of Us Is Lying' Season 2 Lands a Premiere Date
Peacock has been delivering hot young adult content for its viewers since its launch over two years ago. The streamer has added another piece into the category, One of Us Is Lying, a high school-oriented show based on Karen McManus's book of the same title. 
The show's first season launched on the streamer one year ago, attracting bountiful positive reviews from fans characterized by an impressive 78% audience score on Rotten Tomatoes and a 6.8 out of 10-star rating on IMDb.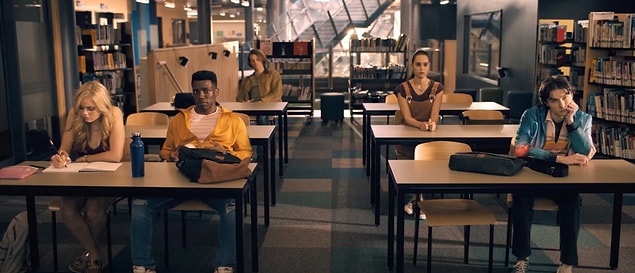 About 'One of Us Is Lying'
One of Us Is Lying follows a squad of high school students who fall suspects of one of their classmate's murders. The first season began with five students in detention for having mobile phones in class before one of them falls into anaphylactic shock, leaving him lifeless. 
The remaining four students stay as the core suspects for Simon's death, living a life of terror, trying to protect their secrets and pulling out of the big mess. 
The upcoming season resumes from where its predecessor left off. After losing many relationships in school, their popularity as college prospects declines. They are labeled the 'Murder Club' by the rest of the school as they strive to clear their names from the dark book. 
An anonymous texter claims their secrets, blackmailing them into a twisted game. With more secrets to conceal, the group is faced with betrayals and mistrust amongst each other.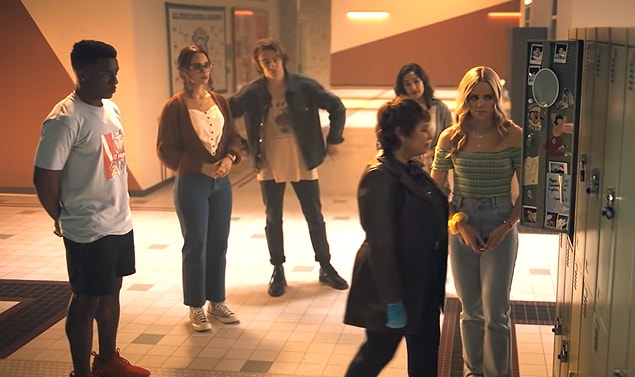 'One of Us is Lying' Season 2 Trailer
Peacock's 2-minute, 6-second trailer shares the crucial details of the installment, starting from the social media humiliations that the group faced after being tagged the 'murder club'. 
Simon, the mysterious texter, emerges, sending a message to each of the group members, followed by a series of blackmails as the crew vows to do something. The trailer proceeds to loads of adrenaline-rush scenes. You can't help but watch this one.
The Show Creators and Cast
One of Us Is Lying is written and chiefly produced by Erica Saleh who also acts as the showrunner, alongside chief producers Bill Johnson, Molly Nussbaum, Jan Oxenberg, Matt Groesch, and John Sacchi. 
The above team incorporated several talents into the series' success, including Alimi Ballard (Kevin), Sara Thompson (Vanessa), Melissa Collazo (Maeve), Jessica McLeod (Janae), Chibuikem Uche (Cooper), Annalisa Cochrane (Addy), and Marian Tejada (Bronwyn).
Release Date
The second season of One of Us Is Lying launches on Thursday, October 20th, exclusively on Peacock, with eight episodes running for one hour each.