News
Peacemaker Revealed The Newest Character in DCEU
Peacemaker Revealed The Newest Character in DCEU
Peacemaker is James Gunn's latest DC Universe project. The series stars John Cena as a reluctant hero who must save the world from being destroyed, alongside an ensemble cast that includes Sam Elliott and Kumail Nanjiani.
There are also a lot of easter eggs for fans to uncover, but one of the most exciting things is that it reveals the existence of another character in the DCEU.
That character is Bat-Mite!
Bat-Mite gets mentioned unexpectedly in Episode 2 of Pacemaker's 'Best Friends For Never,' after Pacemaker's risky attempt to escape a Butterfly.
What's more, we already know that The CW's The Flash will be visiting alternate dimensions, so there's every possibility that Bat-Mite could show up in one of these new worlds. He could even be the key to fixing what has been wrong in Flashpoint.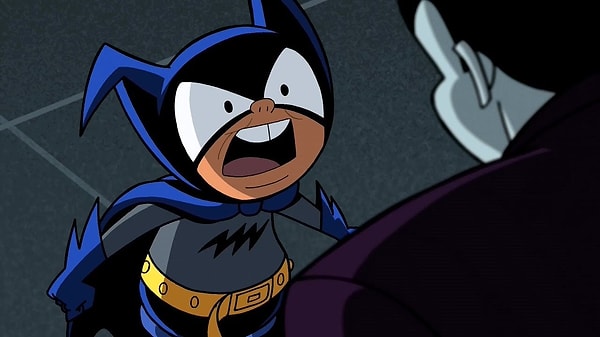 Who is Bat-Mite?
The DC Multiverse is a strange place where fictional comic book characters come to life. But Bat-Mite is a stranger. He is essentially a fanboy of Batman, who possesses all the same powers as the Caped Crusader.
This character was first introduced by Gardner Fox and Sheldon Moldoff in 1961's 'Detective Comics.' He's an imp-like creature who stalks Batman (and other heroes) across different worlds and realities, often causing trouble and getting into all sorts of scrapes.
The thing is, he sees himself as a hero and thinks he's helping Batman by improving his image. It's all in good fun for him, but with his ability to manipulate reality, things don't always work out how he planned them.
Scroll Down for Comments and Reactions