News
Paramount Pictures and Spyglass Media Group Release Heart Throbbing Teaser Trailer for 'Scream VI'
Paramount Pictures and Spyglass Media Group Release Heart Throbbing Teaser Trailer for 'Scream VI'
On Wednesday, December 14 2022, Paramount Pictures and Spyglass Media Group launched the gripping teaser for its newest requel film Scream VI.
The preview video sees the sisters Tara (Jenna Ortega) and Sam (Melissa Barrera) aboard a New York subway with their twin friends Mindy (Jasmin Savoy Brow) and Chad (Mason Gooding). 
The quadruple appears tense and scared as everyone on the train is masqueraded in Halloween costumes, including some adorning the infamous Ghostface killer mask and black attire. 
At the end of the footage, we see one Ghostface fixated on them before advancing to make his kill as the train enters a tunnel.
"In a city of millions, no one hears you scream."
Scream VI sees the survivors of the predecessor film move to Manhattan, New York, but the mysterious masked killer trails them, committing heinous murders in the busy city. Who will survive Ghostface's slashes, and who won't?
The casts set to reprise their roles include Ortega as Tara Carpenter, Barrera as Sam Carpenter, Gooding as Chad Meeks- Martin and Savoy Brown as Mindy Meeks-Martin. 
Courteney Cox returns as Gale Weathers, and Hayden Panettiere as Kirby Reed. They are joined by Samara Weaving as Sasha, Josh Segarra as David, Tony Revolori as Gabe, Devyn Nekoda as Alison, Dermot Mulroney as Williams, Liana Liberato as Carly, Henry Czerny as Professeur Freddie and Jack Champion as Evan.
Sidney Prescott Will Not Return to 'Scream VI'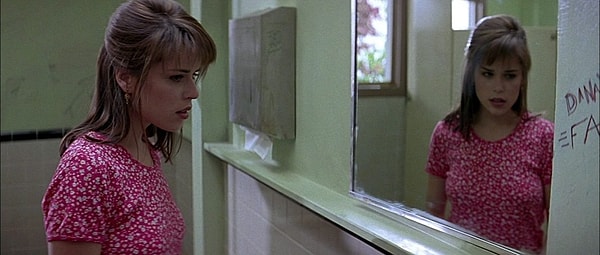 For the first time since the debut of the Scream universe, Neve Campbell will not reprise her role as Sidney Prescott. 
The news comes as a shock to fans of the slasher horror film because Sidney has been the franchise's defining figure, leading some to doubt whether Scream VI can meet expectations without her in the picture. 
Sidney Prescott is the lead in the four original Scream installments, which premiered in 1996, 1997, 2000 and 2011. Throughout the franchise, Sidney grows from the shy virgin who came under the public's radar following her mom's murder to the brave Ghostface fighter. 
The 2022 Scream requel sees Sidney, a married mom of three return to her hometown Woodsbroo upon receiving news that her long-time friend Dewey Riley (David Arquette) has been killed by Ghostface. She finds herself fighting two killers at a house party, with the story ending with Sidney and Gale sitting in an ambulance. 
Campbell revealed that her surprising exit from the film happened because of a pay dispute, feeling that the amount promised did not equate to the value she brought to the franchise. 
Campbell was slated to return, but the altercation and her sudden exit forced the crew to revise the story. Such a blow to fans!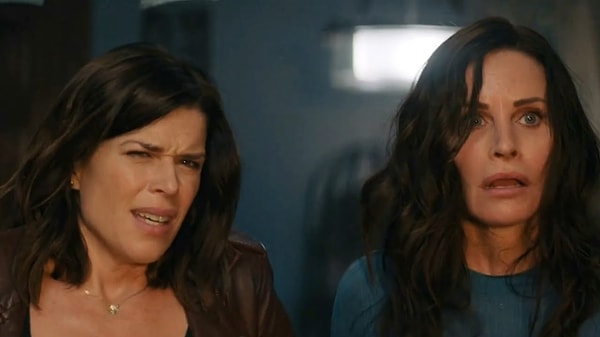 Scream VI will make a theatrical premiere on March 10 2023.
Scroll Down for Comments and Reactions