News
No More Alfred Pennyworth Stories as HBO Max Scraps 'Pennyworth' After Three Seasons
No More Alfred Pennyworth Stories as HBO Max Scraps 'Pennyworth' After Three Seasons
After three seasons of entertaining fans of DC action at HBO Max, Pennyworth has met its end in the streaming platform. 
The cancellation news comes roughly four months after the series launched its third season, which ended on November 24, 2022. 
Pennyworth faced its sudden end at HBO Max, as revealed on February 2, 2023.
'Pennyworth' Plot
Pennyworth, also known as Pennyworth: The Origin of Batman's Butler, is an action crime-drama and thriller based on Alfred Pennyworth, one of DC Comics' Batman characters. 
Pennyworth tells the history of Alfred Pennyworth, a titular DC Comics' Batman character, years before the occurrences of Gotham. The third season saw the end of the civil war after five years, followed by a significant cultural revolution, welcoming new changes, superheroes, and villains. 
The season starred Jack Bannon (Alfred Pennyworth), Emma Paetz (Martha Kane), Ben Aldridge (Thomas Wayne), Paloma Faith (Bet Sykes), and Ryan Fletcher (Dave Boy).
'Pennyworth' Has Performed Generally Well According to Ratings
The show premiered on Epix in July 2019 and December 2020 for its first and second seasons before shifting to HBO Max for season three.
It has performed excellently across its past three seasons on Epix and HBO Max with 7.9/10 stars on IMDb, a 60% on TV Guide, and a 91% average audience score on Rotten Tomatoes.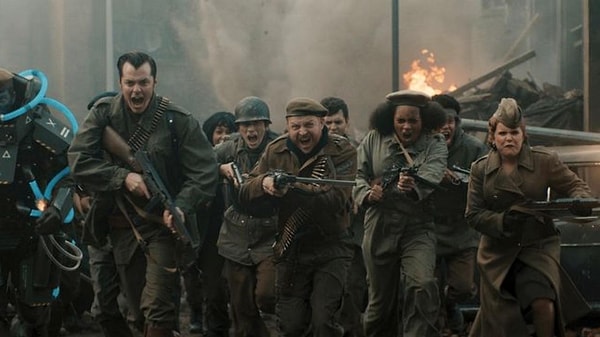 Why Was 'Pennyworth' Canceled?
In a statement, an HBO Max representative said, "While HBO Max isn't proceeding with another season of Pennyworth, we are very thankful to chief producers John Stephens, Danny Cannon, and Matthew Patnick and creator Bruno Heller, alongside Warner Bros. Television for their magnificent, outstanding, and eye-catching representation of Alfred Pennyworth's origin."
HBO Max's statement didn't reveal the reasons behind the cancellation. However, Peter Safran and James Gunn (the newly hired co-heads of DC Studios at Warner Bros. Discovery) recently announced their plan for the platform, and Pennyworth was missing. 
Pennyworth joins other shows, such as Doom Patrol and Titans, which HBO Max recently canceled after four seasons. 
The new Gunn and Safran, 8 to 10-year plan for DC Studios comprises an animated show, Creature Commandos (penned by Gunn), a Batman film that would exclude Robert Pattinson in the pivotal role, a Wonder Woman spin-off, and more DC-related projects.
What's Next for 'Pennyworth' Fans?
Fortunately, HBO Max didn't scrap off the past Pennyworth seasons from its library. 
Fans can still access them by subscribing to the streamer's monthly $9.99 and $14.99 ad-supported and ad-less plans, respectively.
Scroll Down for Comments and Reactions